Pet Saving Tuesday – Freebies, Coupons, and Tips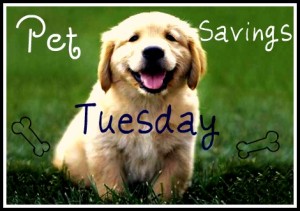 This is a new segment here at Budget Savvy Diva – but I think it will soon be a fan favorite.
Pets are lovable but they are expensive 🙁 Budget Savvy Diva is here to help you save money on your pets 🙂
Lets Start Off With Freebies 🙂
FREEBIE: Purina ONE beyOnd Dog or Cat Food Sample Pack
4th-7th Grade Teachers: FREE Carefresh Small Animal Pet Care Classroom Kit!
FREEBIE: Benny Bullys Cat or Dog Treats Sample
Pet Coupons: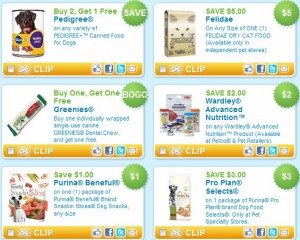 Get The Coupons HERE
Money Saving Tip of the WEEK
A dog on a proper diet and given the opportunity to regularly chew bones, should not need regular dental care – thus you will not have to take Spot to the vet and incur a hefty bill.
Hope you enjoyed this edition of Pet Savings 🙂