Yummy Cheesy Chicken Roll Ups Recipe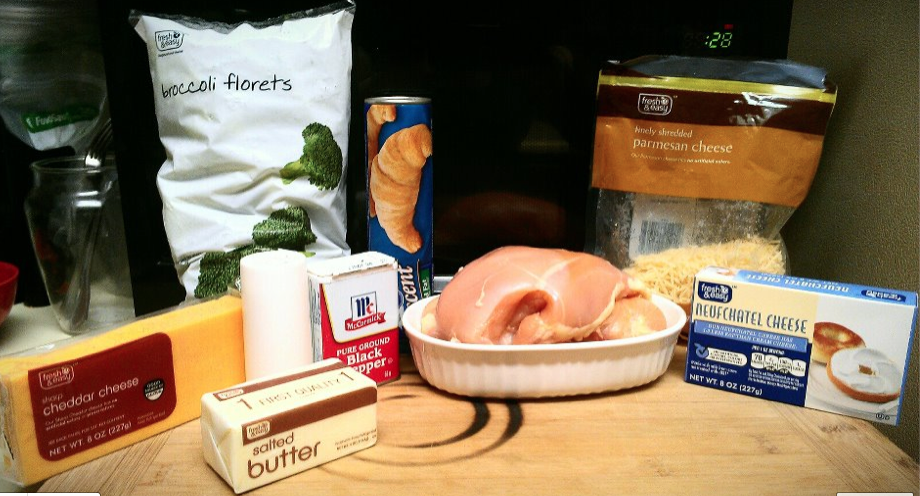 If you like this recipe then PIN IT on Pinterest
Make sure to follow Budget Savvy Diva on Facebook 🙂
Find more Copy Cat Recipes HERE
Find more Recipes HERE
This recipe is perfect for the Big Game or anytime you want to make a tasty snack without much work. I love making these wraps then freeze them and just bake them when they are needed. This is one of the easiest recipes I have in my snack book.
What You Need
1 pkg cream cheese (8oz) – Have it at room temperature
2 pkg crescent rolls ( only one in the picture – sorry )
2 shredded cooked chicken breasts – or one large breast – I ended up only using one of the breast above you can use more if you like ( totally your preference)
2 Cups grated cheddar cheese
1/4 teaspoon salt
1/2 teaspoon pepper
1/4 Cup of Parmesan Cheese
1/4 stick melted butter
1/4 Cup of Finely Chopped Cooked Broccoli
What To Do
Boil water in a stockpot and place chicken breasts into the water for 40 minutes. Preheat over to 375.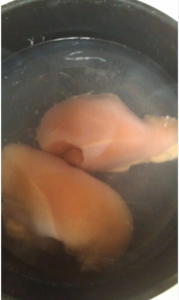 After 40 minutes take the chicken out of the hot water ( let it cool down) and shred.
In a medium size bowl mix
Cheese, Salt, Pepper, Cream Cheese, Broccoli; Chicken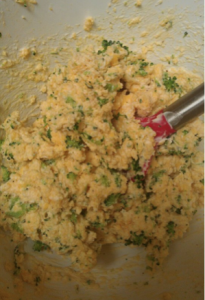 Spoon onto crescents.
Roll and make sure the chicken mixture is completely sealed in.
Brush tops with butter and sprinkle with Parmesan Cheese .
Bake at 350 for 20-25 minutes.
And Enjoy!!!
I make these gluten free by using corn tortillas.
Final Product
To reheat set oven to 325 and cook for 15 minutes.
I got the recipe from Jenna's Journey Blog though I changed and added different ingredients.