Things to Do When you Find Out You Are Pregnant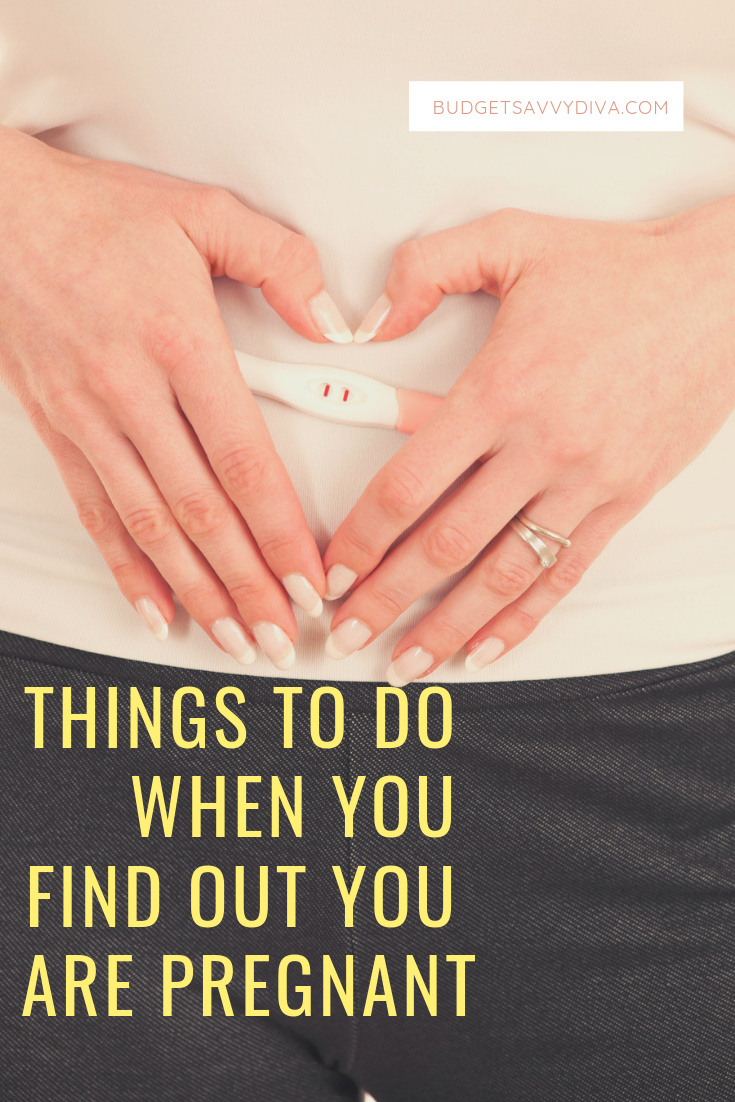 You just found out you are pregnant. Take some time to enjoy it. And then there are some things you can get started on as early as possible.
Maternity Clothes Shopping
Even though you may not need them today, you will very soon, so keep your eye out for some good sales and grab an outfit here and there. Just take a quick walk through the maternity section the next time you are at Target or a department store that carries maternity clothes. And be sure to sign up for emails from your local maternity clothing store to get on their coupon list!
Find Some Good Books
Visit your local library or nearby book store and find some books on pregnancy, parenthood, nutrition for you and the baby and anything else you can find that you want to know more about. You can probably even find some good ones to download. Ask your friends for recommendations.
The Diaper Decision
If you haven't already decided, do some research so you can decide whether you want to use cloth or regular diapers. Both have pros and cons so check out both sides so you can make an informed decision.
Stock Up the Kitchen
Start stocking up on pantry staples so that you won't have to stress too much over shopping once baby arrives. Maybe even look into grocery delivery services. You can even start looking into making freezer meals. You will love to have them on hand after baby arrives. It may even be time to finally buy that freezer you've been wanting so you can really stock up on meals and other freezer items.
Baby Crafts
If you have any fun projects planned for baby, like making a baby quilt or repurposing an old piece of furniture for the nursery, start as early as possible. These types of things always will take you longer than you think. And depending on how big the project is, you may need the extra time.