How to Acquire Car Insurance on a Budget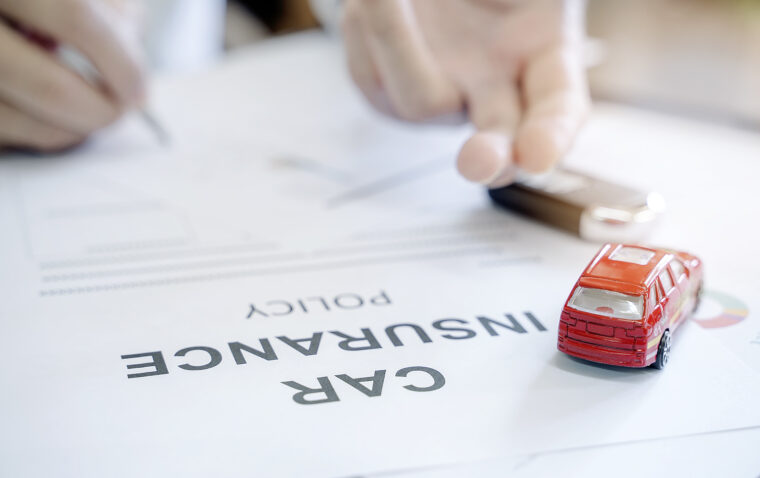 Nobody wants to spend a bunch of money on their car insurance, but it's not always easy to get the best insurance policy and coverage on a budget.
With the number of providers offering different policy options, it can be difficult to compare policies and determine who's offering the best car insurance rate that fits your budget—however, that doesn't mean that it's impossible. There are some ways to do it, including the following:
One of the things you can do if you want to acquire car insurance like SR22 auto insurance on a budget is to check for discounts.
It's a well-kept secret in the insurance industry, so it's something that you might not hear about often. For instance, if you're working for the military or government, you may get reduced car insurance through specific discounts. There are also some discounts for being a senior or taking more driving courses.
When searching for a car insurance policy on a tight budget, it may help to ask or check for discounts to get great deals.
Compare Various Insurance Carriers
Another thing you may do is to compare the different rates from various providers. You can browse online quoting sites and you can also contact an agent to help you get the best possible price. Typically, independent agents sell policies for many insurance companies, giving you several options to determine what's best for you.
Recommendations from your family members and friends may also be helpful when narrowing down your choices in terms of the integrity of a company or an insurance agent. However, because the rates of car insurance are dependent on certain circumstances of a driver, recommendations might not be beneficial when looking for a low price. The golden rule is to compare rates from several companies before you settle with one to enjoy savings on auto insurance.
Maintain a Clean Driving Record
Good drivers get good rates. So, if you want to acquire car insurance on a budget, it's possible depending on your driving record.
Some car insurance companies have varying criteria for what constitutes safe driving records, but not having been ticketed for moving violations or not causing any accident are considered as the standard. Several insurance companies also consider you as a safe driver if you haven't made a claim, no matter who's at fault.
More often than not, insurers use driving records that cover the past 7–10 years. Speeding tickets may stay on your driving record for five years online while DUI might be on your record for 10 years.
Bundle Insurance Policies
Policies that are purchased and grouped together from the same insurance company are cheaper than availing separate policies from different providers. You may bundle renter's or homeowner's insurance with your car insurance. You may also add excess liability insurance, which is an umbrella policy that can protect you from liability beyond what your policy covers.
Increase Your Deductibles
Deductibles are the amount of money you're required to pay out in case of an accident before your insurance company pays out your claim. Your deductible is also a big factor to determine your car insurance premium. As a matter of fact, the bigger your deductible is, the less you'll need to pay for coverage monthly.
Many drivers don't often realize this, but some agents will let you raise your deductibles to reduce your rates every month. If you're searching for cheap car insurance, it's a great deal you can consider, most particularly if you have a good driving record.
Fix or Improve Your Credit Score
Your credit score may affect a lot of things in your life and it includes your car insurance rates. If you want to acquire affordable car insurance, you must do your best to repair your credit score to avoid paying thousands of dollars yearly on your premiums.
You can improve your credit score by paying your bills on time, avoiding maxing out your credit card, and paying back your loans on time. Bank overdrafts and bounced checks may also affect your credit score negatively.
Avoid Carrying Unnecessary Insurance Coverage
If your vehicle is old, you can lessen your car insurance costs by dropping collision and comprehensive coverage. Another kind of coverage that you might not need is the rental reimbursement coverage. Skip this if you have another car that you may use once yours get stuck in an auto shop after an accident.
You might not also like to consider medical payment insurance or personal injury protection if your state doesn't require it or if your family has an impressive health insurance plan.
Conclusion
It may be daunting or impossible to get car insurance on a budget, but it's always possible. All you have to do is to research and choose the right policy at the best price. Just keep your options open and compare various insurance providers to get more accurate and lower premiums.