Secret Recipes for Staying Afloat Financially After an Accident


Image Source: https://cdn.pixabay.com/photo/2018/02/11/16/48/transport-3146193__340.jpg
Many people who drive or own cars get chills whenever the word accident is mentioned. It comes automatically, especially if you have experienced an accident in the past, or been at the scene where one took place. Well, accidents happen each and every day, despite the horrible feeling you get at the mention of the word.
Moreover, there are many different types of accidents, all of which vary in form, severity, type, and the kind of damages they cause. Some occur in the workplace, on someone else's property, at construction sites, and even in the home. As anyone will agree, traffic crashes are undoubtedly the most common type of accident.
This is why the word "car" or "road" doesn't always have to be mentioned before the word accident. It's also why this article will have a larger bias on car wrecks, their financial implications, and how you can overcome them. With this having been said, let's look at some secret recipes to stay financially afloat after a car accident:
Financial Repercussions of an Accident 
After getting involved in a car wreck, many unpleasant things can happen – assuming you were lucky enough to survive it. For starters, you could be injured, and your car will most likely have taken a beating. This means that you will have medical bills to pay, and you might have to foot the repair bills from your pocket before your insurance or the other person's policy provider settles your claim.
Additionally, your injuries could prevent you from going to work for some time, meaning lost wages. Combined with the pain from your injuries and emotional trauma, you might not be at your best to make suitable financial decisions. Most victims are actually unable to provide for their families after being badly hurt in a car accident.
Insurance 
After an accident, contacting the relevant insurance provider is a basic requirement. You may have adequate auto insurance, medical, and disability insurance, but the time it takes for them to reimburse you could take a significant amount of time. Moreover, various limitations and complications could be involved, and in most cases, you will have to work with an accident lawyer or personal injury attorney who handles Medi-Cal and other insurance coverage to speed up things.
Considering all these factors, your wallet and bank account could take a huge blow. The good part is that there are a few things you can do to stay financially well as you recover and possibly await a fair compensation or settlement from your accident or personal injury claim. Having touched this, below are some secret recipes for staying financially afloat after an accident.  
1. Consider Online Cash-Earning Opportunities 
As earlier mentioned, the injuries you sustained from your accident could prevent you from going to work. This can spell huge trouble, especially if you have people depending on you for their livelihood. Even if you're alone, you will most likely have bills to pay, not forgetting potentially hefty treatment costs. Unless you're extremely loaded, an online side gig could go a long way in offsetting the unplanned bills and increased financial obligations.
Thanks to the internet, there are a few money-making opportunities you could try only for some decent cash. Some of them can even help if you were found responsible for the accident as a driver, and no one seems willing to employ you. The list is rather long, but here are a few examples of online income-earning opportunities you could try after getting treated and being stable enough to use a computer.
Online surveys are a great way to make extra (or the only) income. There are plenty of survey sites that pay cash and rewards that can help you save money or raise some to offset some of your piling bills after the accident:
Blogging is by far among the most popular ways to earn money online these days. Many people make a living from their blogs, and some of them are actually walking banks. There are many ways to make money from a blog, including ad displays, affiliate marketing, sponsored content, and advertorials.
Seek legal funding online: 
This is perhaps the quickest and best way to get your finances in order after an accident. If your finances are spiraling downwards, legal funding can come to your rescue. Well, legal lenders are not exactly a way to earn money online. What they do is provide funding in certain cases to individuals with an ongoing personal injury claim case after an accident.
Furthermore, these loans don't require collateral or security, plus you don't have to pay the money back if your claim is unsuccessful. In this space, Uplift Legal Funding has the best accident loans according to dozens of online reviews.  Most plaintiffs also receive their loans within 24 hours.
We can never exhaust the list, but at the end of the day, it's all about what you are good at and what you can do. Moreover, there are numerous sites that offer online-earning opportunities out there. Here are a few more examples of gigs you could take on:
Become a virtual juror

Offer online tuition (if you have some skills)

Start a YouTube channel and share your talent

Sell your relics, crafts, or old stuff online

Look for freelance jobs like writing, design, or whatever you're good at

Become a virtual assistant (VA)
2. Work with a Reputed Lawyer
Perhaps as soon as you get the proper medical attention, hiring a decorated accident attorney should be among the first things you do after an accident. This is whether or not you think the crash was your fault. It is a critical step in minimizing the financial impact you could suffer from the entire ordeal. Make sure to hire a good lawyer with experience and a great track record in dealing with personal injury claims and car accident cases. Hiring the right lawyer comes with various benefits that positively affect your finances.
For instance, a good lawyer is more likely to win your case and possibly get you the best settlement/compensation offer. Moreover, many experienced accident lawyers often agree to work on a contingency payment plan, meaning that they only demand payment after a settlement is reached or compensation paid. At times, your lawyer may also negotiate a contingency payment option with the doctor or health facility where you receive treatment.  
3. Revisit Your Budget 
Accidents are unplanned, and so are the financial burdens they come dragging. Given the unexpectedly increased costs, it makes sense to take a deep gander at your monthly budget. You might have to make certain sacrifices and cross a long list of things off so you can better adapt to your new financial situation.
For instance, you could cut back on luxuries, entertainment, and bills from things you can survive without for some time. Also, consider all the avenues you could use to maximize your savings each month. As you rethink your budget, here are a few tips you could use to make savings and reduce expenditure after an accident.
Look out for discounts and coupons when buying stuff

Reduce water wastage

Learn ways to reduce energy wastage (Like keeping appliances off when not in use)

Cut back on eating out

Suspend unnecessary monthly subscriptions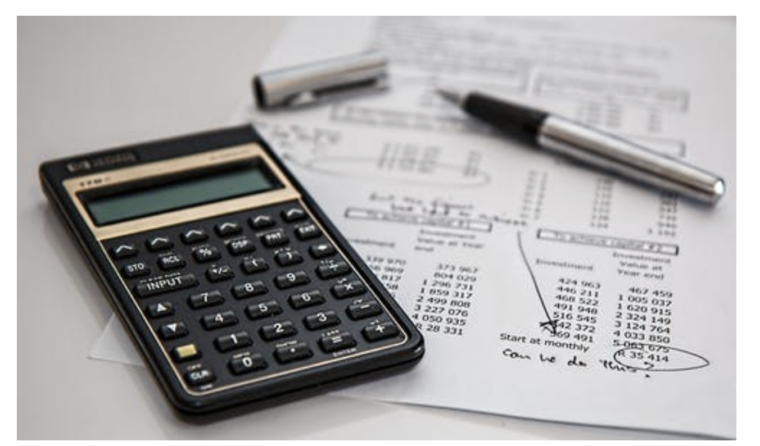 Image Source: https://images.pexels.com/photos/53621/calculator-calculation-insurance-finance-53621.jpeg?auto=compress&cs=tinysrgb&dpr=1&w=500
4. Bargain with Creditors 
If you are servicing a loan, an accident can have a mammoth impact on your credit score. Instead of waiting until you are considered a defaulter, consider letting your creditors know your situation. Most lenders will agree to cut a deal, reduce your monthly payments, or keep them on hold for a significant amount of time. The grace period can help reduce a ton of pressure, just enough until you get back on your feet.
The most important thing is to show commitment and concern… show them that you are willing to smooth things out and give their money back without a cent less. Renegotiating your loans is a great way to avoid any blowbacks on your credit score amid the trying times.
5. Conventional Loans Could Be an Option 
Even if you've never taken a personal loan before, the aftermath of an accident can easily force you into it. Of course, this doesn't come without a few challenges to swindle through. For instance, you need to have good credit to qualify for a conventional loan, among other things.
Most lenders will also need collateral – perhaps an asset like a home or a car – along with proof of income before approving your application. When your situation is dire, and you don't qualify for a personal injury lawsuit cash advance, a conventional loan can be a considerable option as well. The main difference between these two is that for traditional loans, you have to pay back the borrowed amount whether you win or lose your car accident lawsuit.
Regardless of the approach you take, just don't forget to seek support from friends and family. This support can even help avoid further consequences down the road such as having to file bankruptcy, which is a common last resort when sunk in debt. When they know your situation, your close circle could go a long way in providing emotional relief if not financial support.
In summary, an accident can be life-changing, if not life-threatening or fatal. However, it shouldn't spell absolute doom to your financial wellbeing. The few tips above could come in handy if you need to stay afloat financially and stay on top of your bills after finding yourself in an accident. Don't forget to keep your car insurance informed and involve a trustworthy attorney. They will advise you accordingly on how to get financial help if you need it.