From First Home To Property Portfolio: The Advice You Need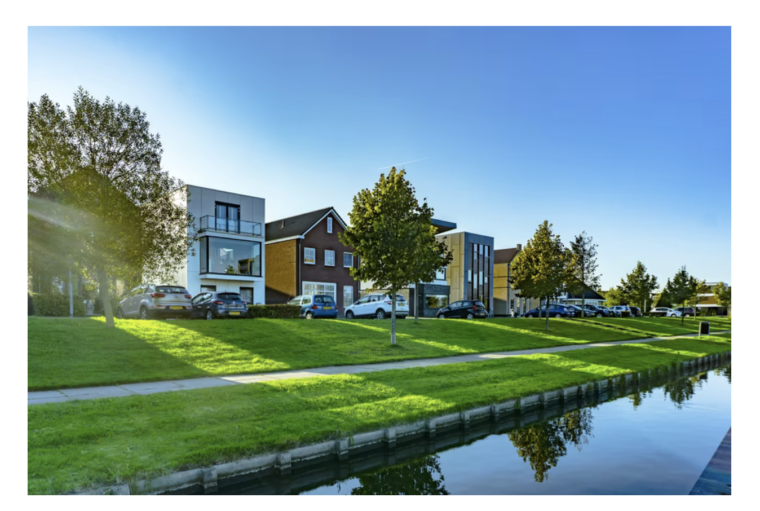 https://unsplash.com/photos/LZkbXfzJK4M
When it comes to real estate investment, there tend to be two ends of the spectrum. At the start of your journey, you have the act of buying your very first home. At the end of the journey, you have real estate investment whereby you have a portfolio of property that is designed to bring you an income on a month-by-month basis or by flipping properties, i.e. buying them at a low price and selling them at a higher one. 
With that being said, in this blog post, we are going to cover both scenarios. Read on to discover some advice on how to find the perfect first home for you, as well as some top real estate investment tips. 
Purchasing your first home
Are you thinking about purchasing your first home? If so, we have got you covered. There is a lot that needs to be considered here, from getting your credit report to making sure that the area is right for you in terms of putting down roots for the future. Considering that, let's take a look at five key elements associated with purchasing your very first home. 
Check your credit score
The first thing you need to do is download your credit report. When applying for a mortgage, it is important to have a good credit score so that you can be accepted and offered the very best rates. Your credit report has all of the information you need. If your score is low, check there are not any mistakes. If your report is accurate, it makes sense to work on improving your score before you make a mortgage application. 
Determine what you can afford
Next, you need to think about what you can afford when purchasing your first home. A lot of people make a mistake when it comes to the budget side of things. This is because they do not anticipate all of the costs entailed when buying a property. You need to sit down and think about what is going to be right for you. Add up all of the costs and make sure that any property you are considering is affordable and will leave you with some funds left over should there be an emergency. 
Is this the right place for you to put down roots?
There are some great online portal websites with a whole host of properties for you to search through, with Compass being a good option. We recommend that you spend some time taking a look at the different options that are available so that you can find the best property for you. However, when you see a property that you love, make sure you do not simply consider what the property itself is like, but think about the area too. Do you want to put down roots in this area? Is it suitable for you?
Get a mortgage agreement in principle
Next, we recommend that you get a mortgage agreement in principle. You are going to end up wasting a lot of time if you start searching for properties and you do not have a mortgage in principle agreement. This agreement means that the lender promises to lend you 'x' amount within a set period of time. Therefore, you will be able to understand what sort of properties fall into your budget so that you can make your search as efficient as possible. 
Find a suitable local real estate agent
Last but not least, you need to find a local real estate agent with lots of expertise when buying a home. You need someone who understands the local area and what to expect. They will be best placed to help you understand the market and the different options that are available to you. From local schools to the best Internet providers in the area, they will be best placed to assist you with anything that you required. 
As you can see, there are a number of different factors that you will need to consider when looking for the best first home for your requirements. While this can be an exciting time in anyone's life, it is important to make sure you do not rush into this. If you do, this is how mistakes can happen and you can end up buying a home that is not right for your needs or your budget. Being patient and considered in your approach will really pay off in the end. 
Investing in property for long-term gains
Once you have purchased your first home and you have settled into your life, you may decide that you want to start investing in real estate. Property has long been one of the most popular forms of investment because it can provide you with long-term income. However, as is the case with any investment, you should not rush into this. You need to take the time to consider all of your options carefully so that you make wise moves. Here are some tips that we have put together to help you out in this area.
Don't let emotions play with you
The first piece of advice that we have for you is to make sure that you do not make decisions based purely on emotions. This is a mistake that we see a lot of people make, and it is one that can end up being very costly. After all, you need ot make decisions that are sensible from a monetary perspective, rather than purchasing a property purely because you have fallen in love with the way that it looks.
Conduct extensive research 
The next piece of advice for you is to make sure that you do as much research as possible. There is no such thing as too much research when it comes to something as important as investing in property. After all, it is not like this is a little purchase! You need to make sure you thoroughly understand the local market. You should also take a look at any future developments in the pipeline, as well as understanding typical rents and what the rental market looks like in terms of the sort of people who will be renting your property, i.e. long-term family rents or vacation rentals. 
Choose a location with extreme care
Next, location is everything, and again, this is something that needs a lot of research. You need to consider what areas are thriving at the moment and are likely to boost in value over the coming years. You also need to think about location carefully if you are a landlord who wants to manage their properties themselves. You will need to make sure you can easily get to the property in question if needed. Of course, this is not going to be a requirement for everyone and there are property managers available to help. 
Partner up with a trusted real estate agent 
Last but not least, the importance of finding a trusted real estate agent is something that needs to be discussed when it comes to property investment. Take your time to do your research online and find someone who has an excellent reputation in the industry. Make sure that they know what it takes to build a strong and effective property portfolio. It is worth reading up on their level of experience and their qualifications. It also makes sense to read reviews that have been left by people who have used their service before.