Holiday Gift Guide for 2022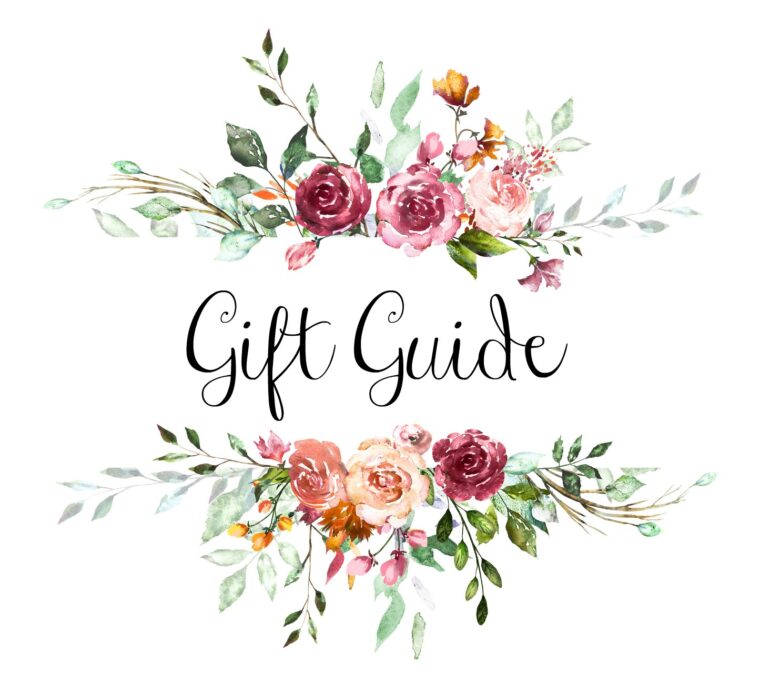 The annual Budget Savvy Diva gift guide is here. There is a gift here for anyone on your list. Some of the items in the gift guide were gifted and some were bought by me. Each item on the list has been used by me or my family. My top pick is Legend Cookware.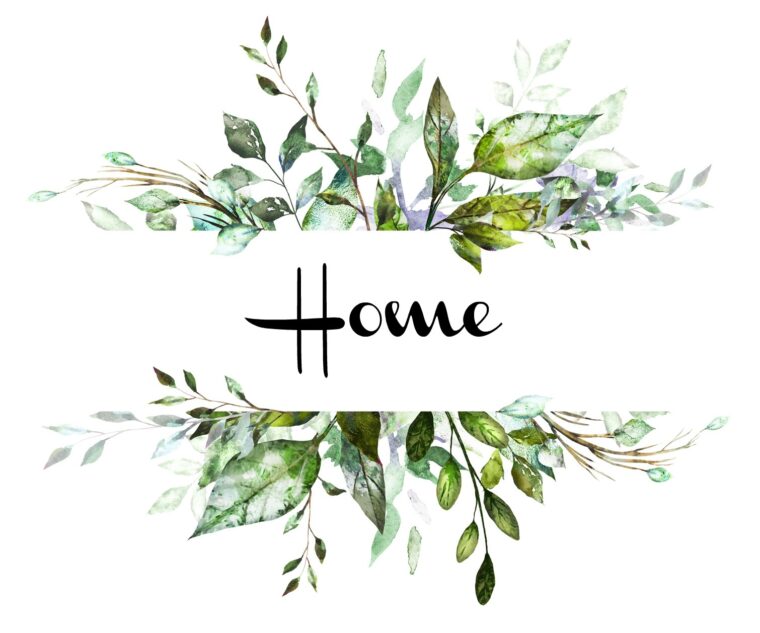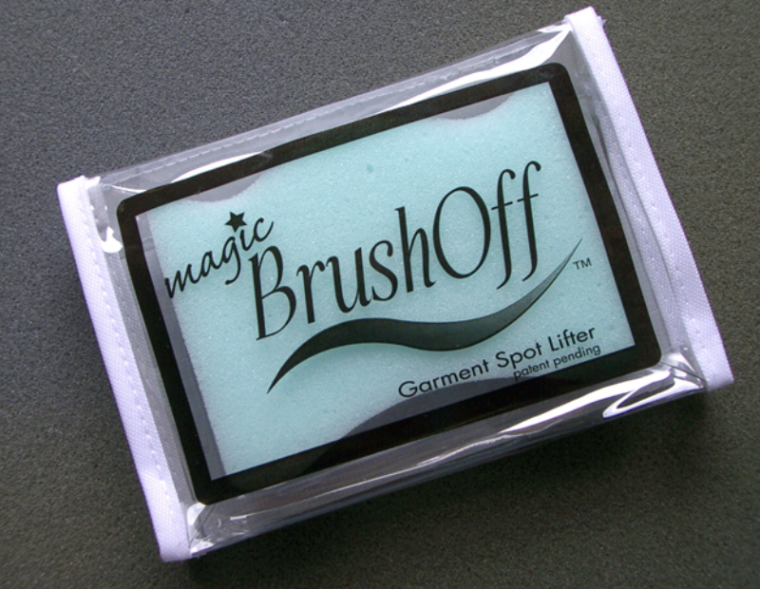 Why I Picked It  – I always have spots to lift from my shirt and this works perfect for that.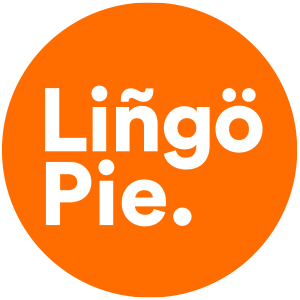 Why I Picked It — You can learn by watching TV shows and listening to music. Learning doesn't need to be boring anymore.
Magic BrushOff. The Magic BrushOff is the first dual-sided reusable spot lifter that easily lifts deodorant, makeup marks, lint, food remnants, salt marks, and more from clothing and cloth surfaces. The Magic BrushOff is a great way to keep clothing cleaner, longer.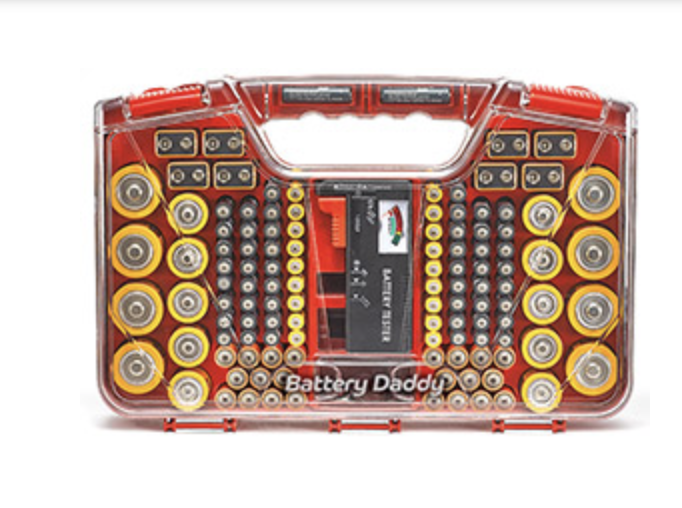 Why I Picked It – Eric never can find the right battery. This has already helped so much and it is a budget buy for sure!
Battery Daddy® is the ultimate battery storage system to organize and protect all your batteries. Its unique double-sided design stores and organizes up to 180 batteries yet takes up the space of a laptop – perfect to fit in any cabinet, drawer, or shelf. As a parent with children or just a single individual, staying organized with nick-nacks around the house makes everything a lot easier to find and store, especially loose batteries rolling around.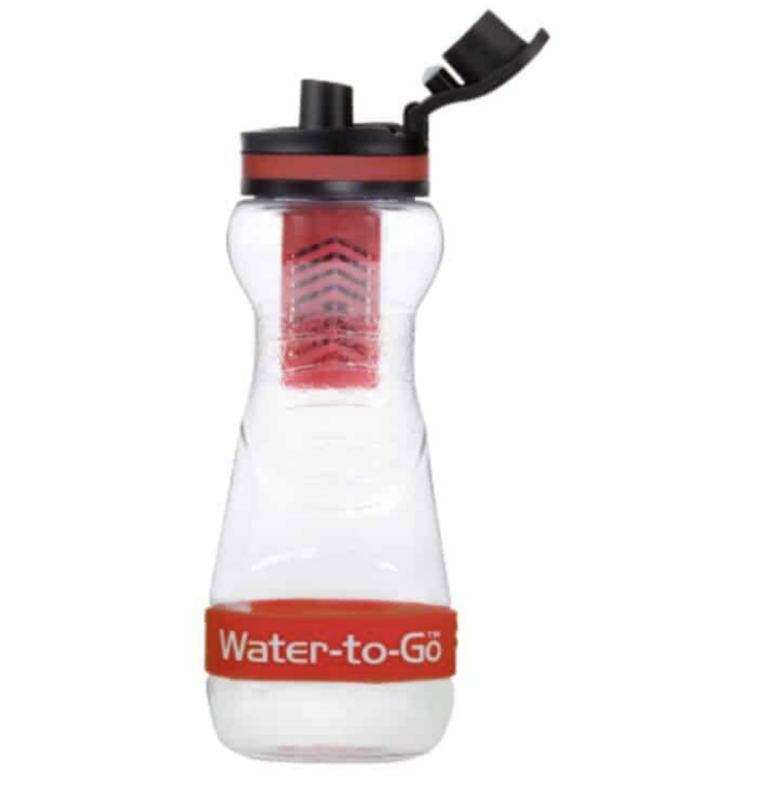 Why I Picked It – This one is for me. I love to use this bottle just at home with our tap water.
Water-to-Go water purifier bottles transform dirty water into clean water in seconds.
Removes up to 99.9999% of illness-causing contaminants, including bacteria, parasites, viruses, chemicals, pesticides, heavy metals and microplastics.Proven in independent lab tests and by extreme adventurers who trust Water-to-Go on extreme adventures worldwide.Available in a range of sizes and colors for the whole family.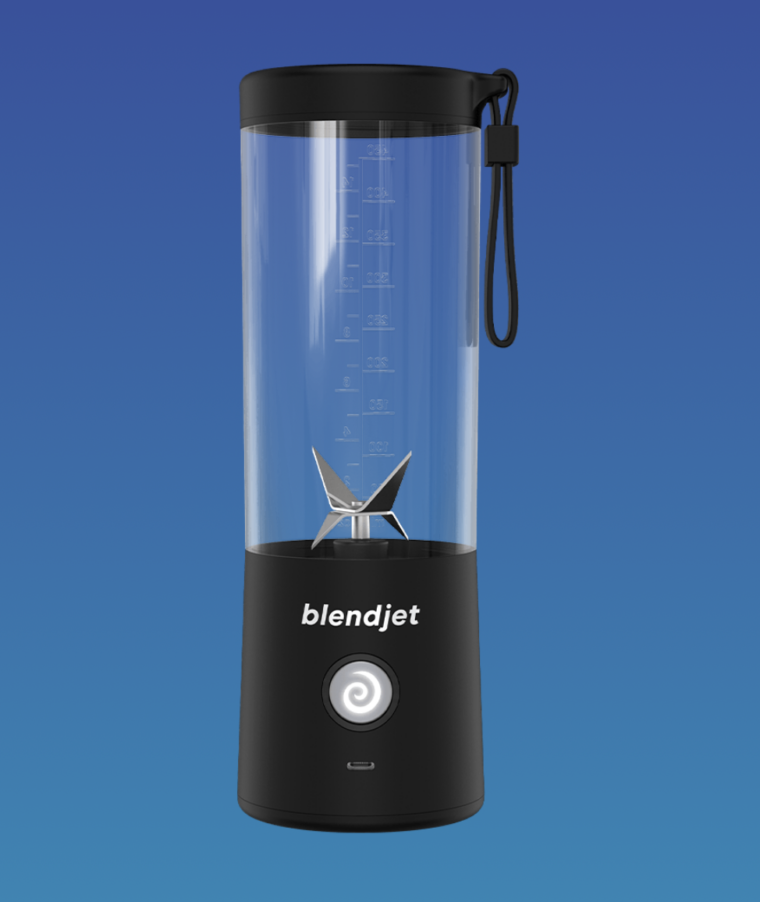 Why I Picked It – this is perfect for making a quick smoothie for the kids. Works great!
BlendJet 2 – Unlike other blenders, which are uniformly monochromatic in color, BlendJet 2 is sold in a wide swath of colors – everything from ocean to geode to leopard print. It's powerful too – and BlendJet even offers a range of must-have accessories, including 20oz and 32oz jars, insulated sleeves, and carrying totes.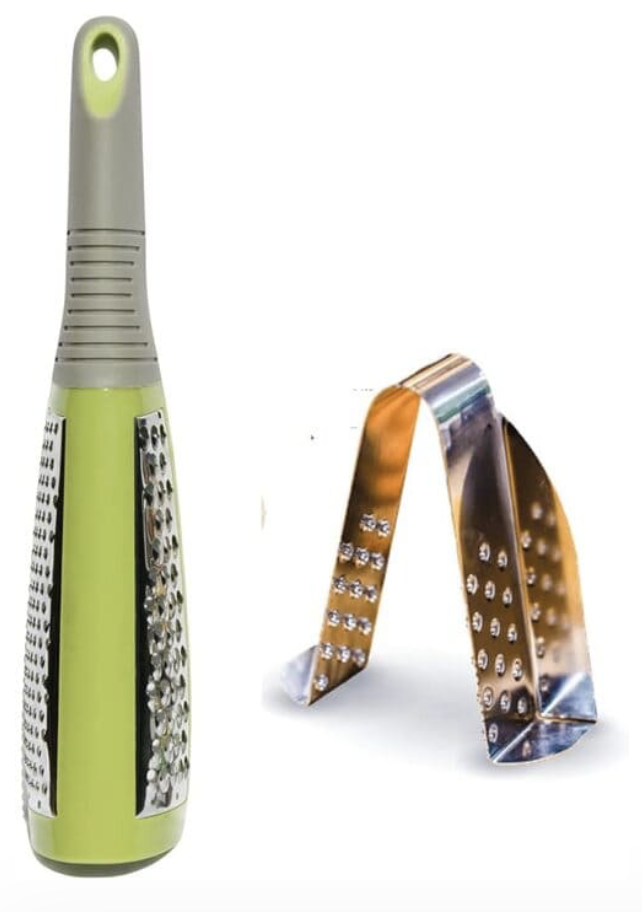 Why I Picked It – I grate in the kitchen a few times a day and I have cut my fingers a ton of times. This worked great.
SAFEGRATE was invented by a mom in her kitchen (me) who was tired of cutting her fingers, esp when grating food and has been designed so one SAFEGRATE can be safely used by all members of the family including children as young as 4yrs+.  The SAFEGRATE can be widened to hold something big like a potato or big chunk of cheese and can be squeezed to grate something as small as ginger or a whole nutmeg.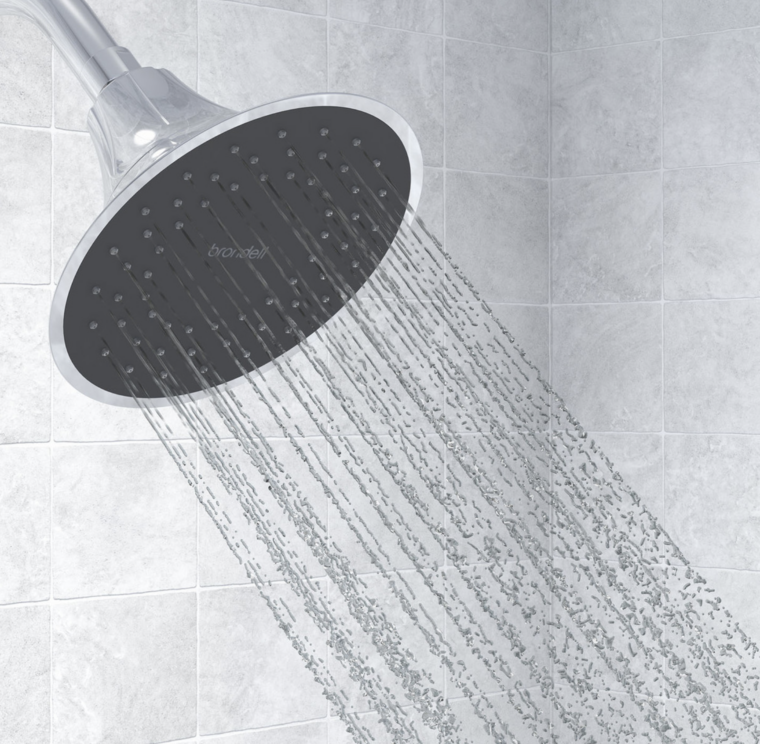 Why I Picked It – We needed a new shower head in the kid's bathroom. It has worked out well.
Filtered Shower Head eliminates all toxins from your water, including free chlorine, strengthening the health of your skin, hair and nails.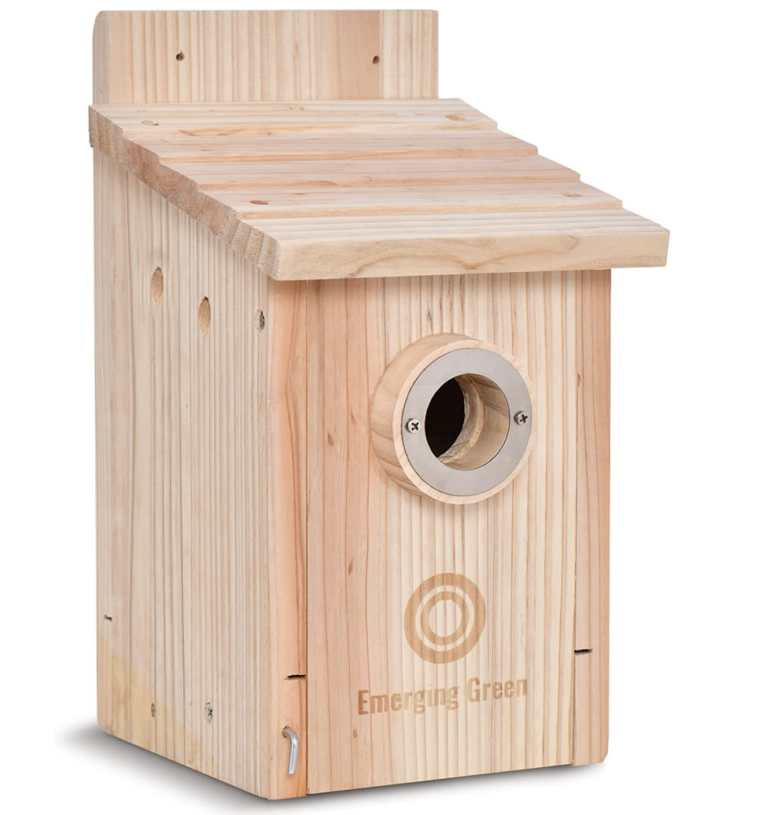 Why I Picked It – I always wanted a high quality bird house for my garden. Very well made. I am very happy with it.
Wooden Birdhouse (Made of fir wood, reforested wood. Ideal for bird-lovers, plus it helps to protect native bird species.) Sustainable and Durable – This outdoor bird house is made from reforested Chinese Fig Heartwood. Well made, rot-resistant, and capable of withstanding different weather conditions, these are the ideal birdhouses for outdoors clearance.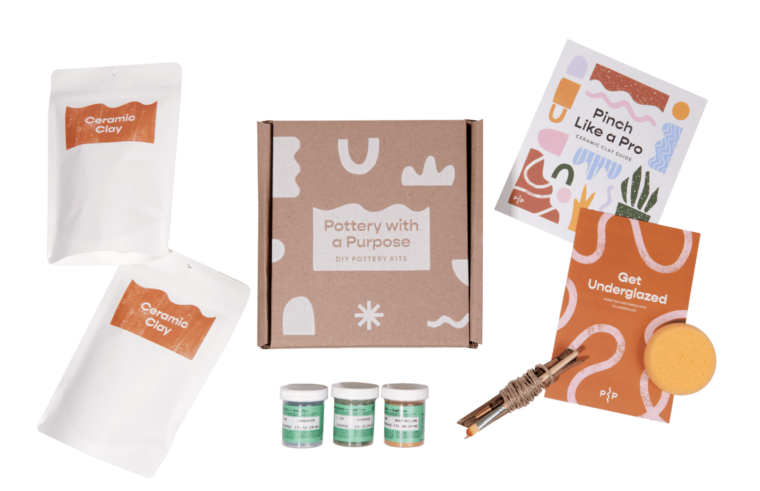 Why I Picked It – I use to make pottery and this kit was lovely and highly recommended.
PotteryWithaPurpose.comBusiness promoting individual and community well-being through a thoughtfully curated line of eco-conscious DIY clay sculpting kits that invite creativity and mindfulness anytime, anywhere – all while giving back to mental health initiatives.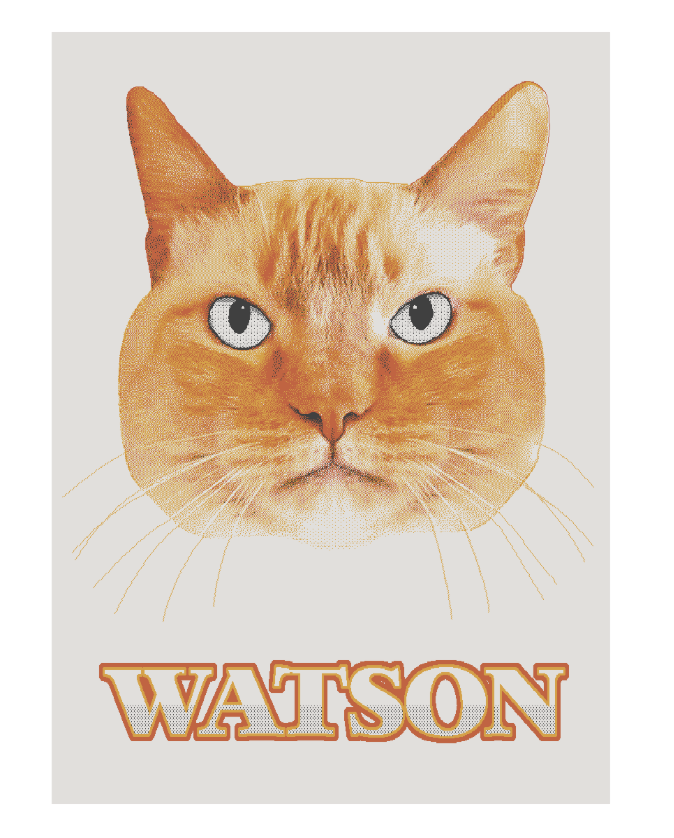 Why I Picked It – When I get an offer to have a blanket made with Watson's face on it I am going to take it. The quality is high and the blanket is amazing. One of my favorite picks.
Knitwise Customers simply choose which template they would like to purchase, upload the image they want knitted into their garment, and the technology handles the rest! Perfect for parents, sports fans, businesses and gifs of any kind, Knitwise is bringing individuality to closets.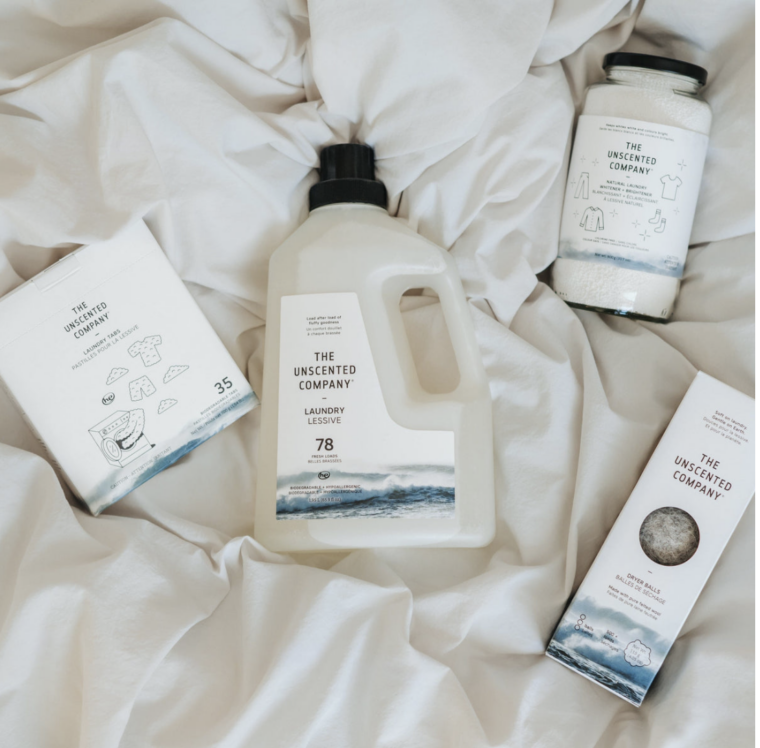 Why I Picked It – Gwendolyn especially has issues with skin irritation. Her skin has been reacting well to the laundry detergent.
The Unscented Company is helping North Americans keep their homes clean and fresh with their fragrance-free products, and doing it in an eco-friendly way. Designed to be non-toxic and leaving the smallest carbon footprint possible, The Unscented Company's full lineup features powerful cleaning products for the home, body and even pets, so you can come home to a cozy haven and relax after a bustling school day.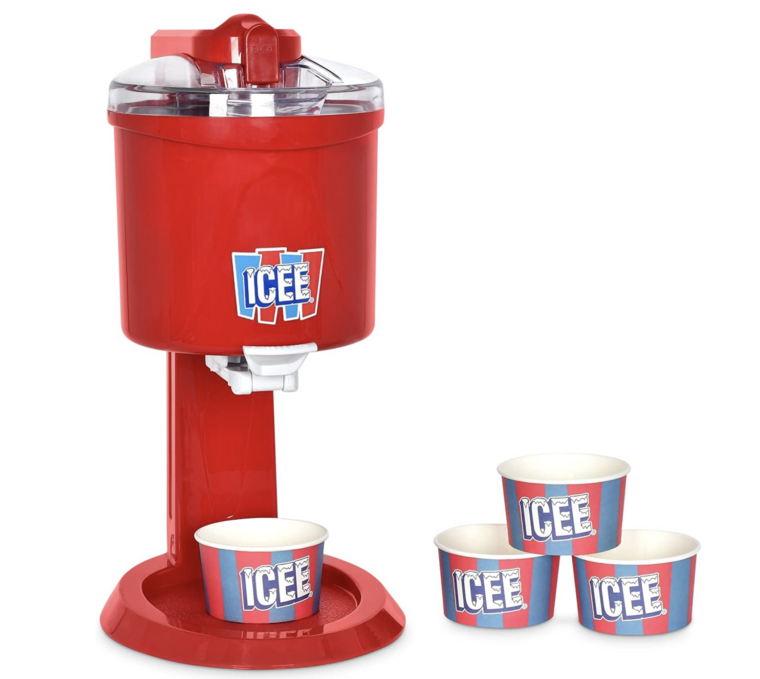 Why I Picked It – The kids of course. So excited to have an ice cream machine for them.
Now you can have that fun, yummy soft serve ice cream anytime you want with this ICEE at Home Soft Serve Ice Cream Machine! After pre-freezing the inner cansiter overnight, just add a few basic ingredients and ICEE flavoring syrup (sold separately) and you will have creamy delicious soft serve with the extra fun of unmistakable ICEE flavor!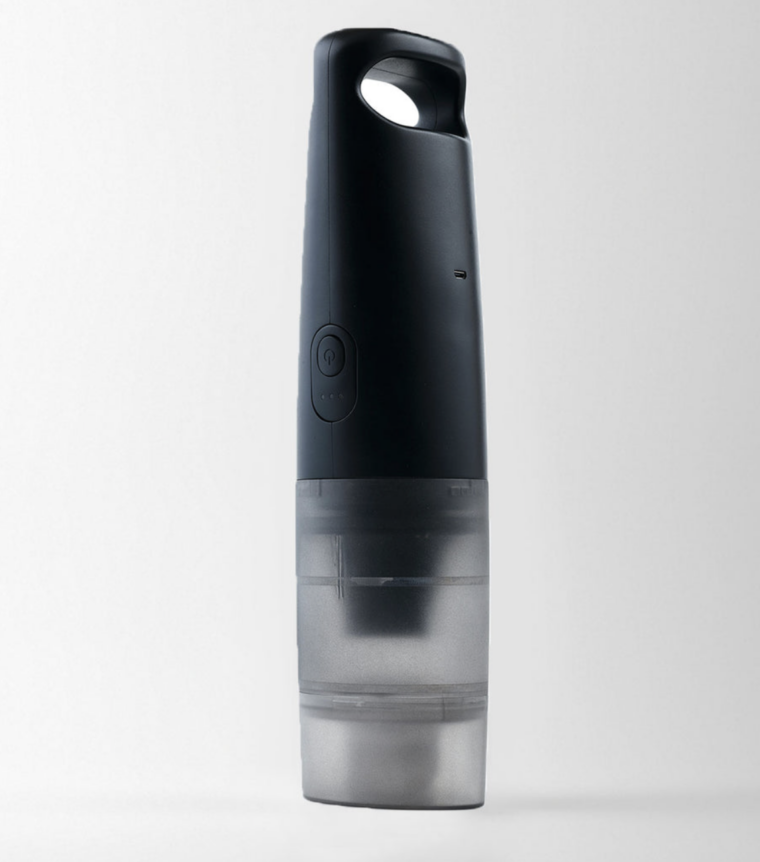 Why I Picked It – Our van needs so much love – I cannot believe all the debris that is left. This vacuum has really helped keep our van clean.
The trendy and efficient new way to clean at home, work, or traveling. The compact, powerful vac features dual-speed suction and long battery life for a full day's messes. This cordless vacuum is easy to empty and grabs everything from glitter to Puffs. Resemble a water bottle and fits easily in the Ayla Bag.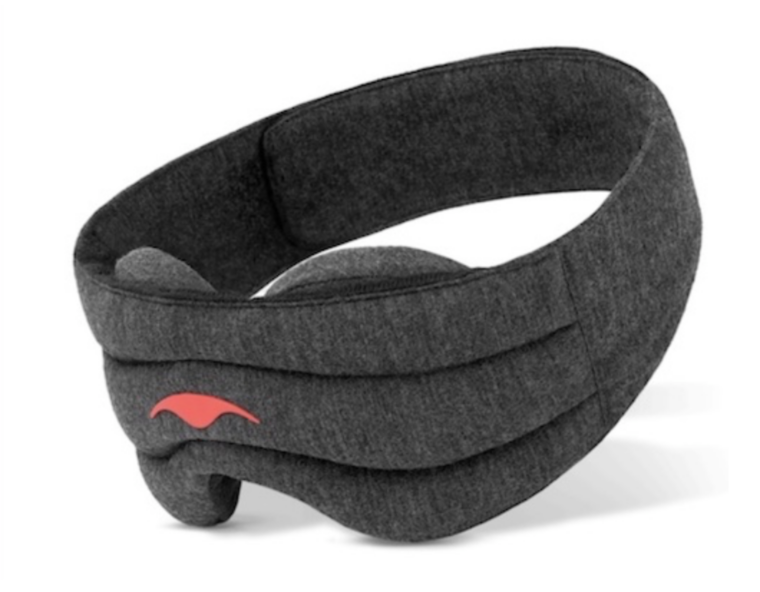 Why I Picked It – I wanted to use it for night time use for myself. I has used
Stress and anxiety can both be detrimental to any person's sleep routine. In order for them to feel their best each day and maintain a healthy life balance, it is vital for them to get proper sleep at night (or that perfect power nap). The Manta WEIGHTED Mask is the only weighted mask designed, constructed and optimized for maximum relaxation in any environment.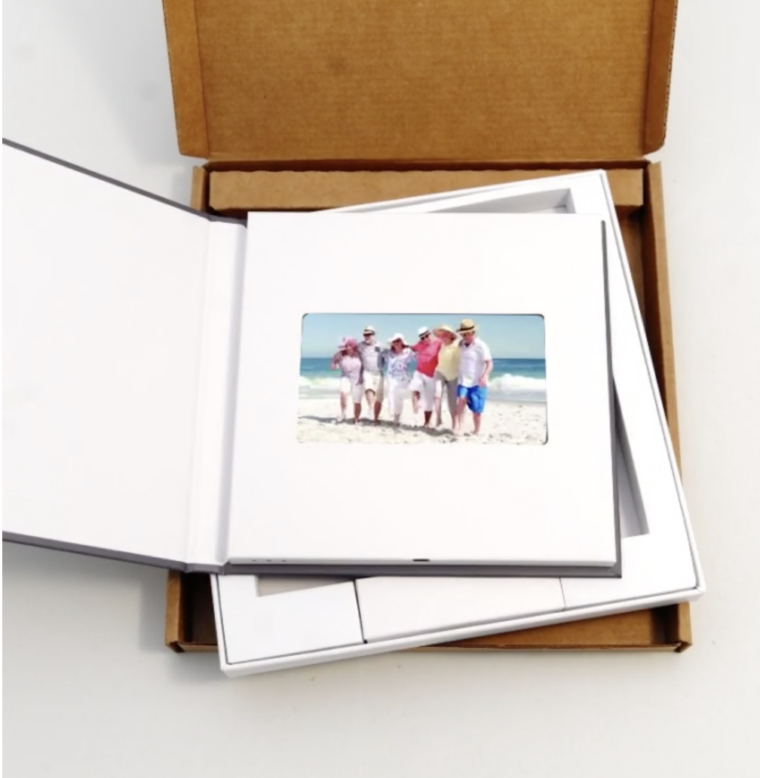 Why I Picked It – I wanted a special present for my parents and this fit the bill. Love it!
Village Craft & Candle candle supplies/candle kits can be great gifts for Moms and individuals who are looking for an alternative source of income, especially for stay-at-home Moms.
MeatStick Mini – a high-tech wireless meat thermometer. "If you can really understand time and temperature and how to manage it, it's like a cheat code for better cooking," said Chri Young, the founder of ChefSteps. We're here to provide the best solution to achieve the perfect meal for a feast! Helps to avoid overcooking or uncooking by monitoring the meat's temp on the phone app.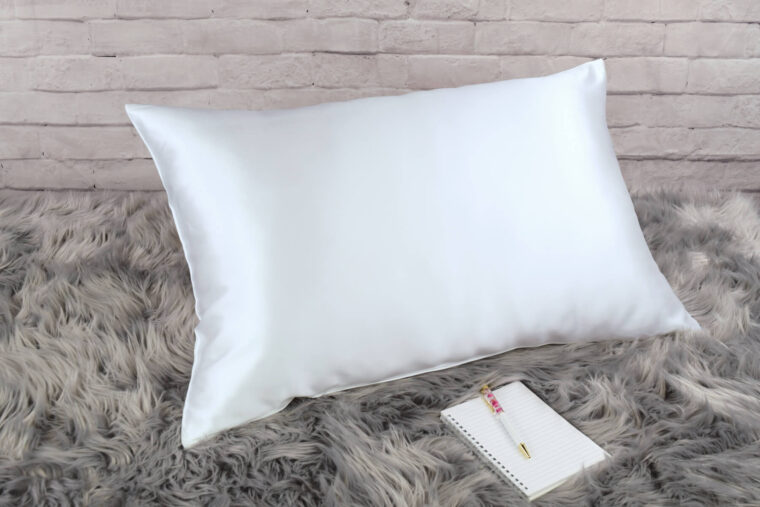 Why I Picked It – I have always wanted a silk pillowcase – boy it is worth the money. I love it.
Celestial Silk pillowcases. Although our pillowcases have almost 30% more silk than the average silk pillowcase, Celestial Silk pillowcases start at $40. (We believe silk should be an affordable luxury almost everyone can enjoy.)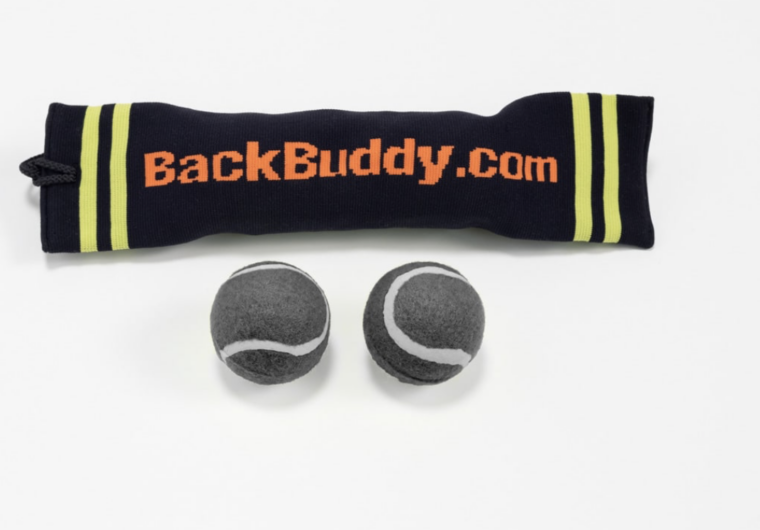 Why I Picked It – This is for Eric who constantly has back pain – he seems to like it. Also it is budget-friendly.
Back Buddy, an easy and effective way to alleviate tension in the back, neck, and any part of the body that gets stiff and tight. Stress from exercise and daily life accumulates and so often results in pain and stiffness in the body. The Back Buddy is a trigger point massage tool that quickly eliminates pain and tension and can be used at home, work, at the gym, or on the go. Simply place the Back Buddy on a chair or floor, then sit or lie down and lean back and feel the tension melt away.
Why I Picked It – I have high arches that give me trouble frequently. I love this product it really has helped with my foot pain.
Why I Picked It – Gwenivere is still drinking with straws and I hate the idea of so much plastic. I am so excited to try a better option.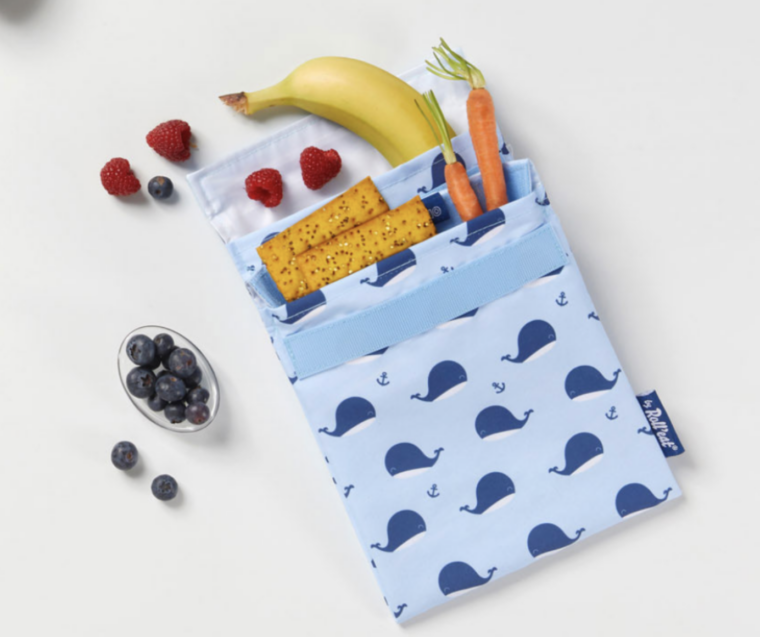 Why I Picked It – We are going out more as a family and I always pack a lunchbox of food. I am trying to reduce my plastic use and save some money too.
Roll'eat USA – sustainable, eco-friendly, reusable food wrappers and snack bags make a great gift to share love for food and the environment. Also great for leftovers to store in your refrigerator.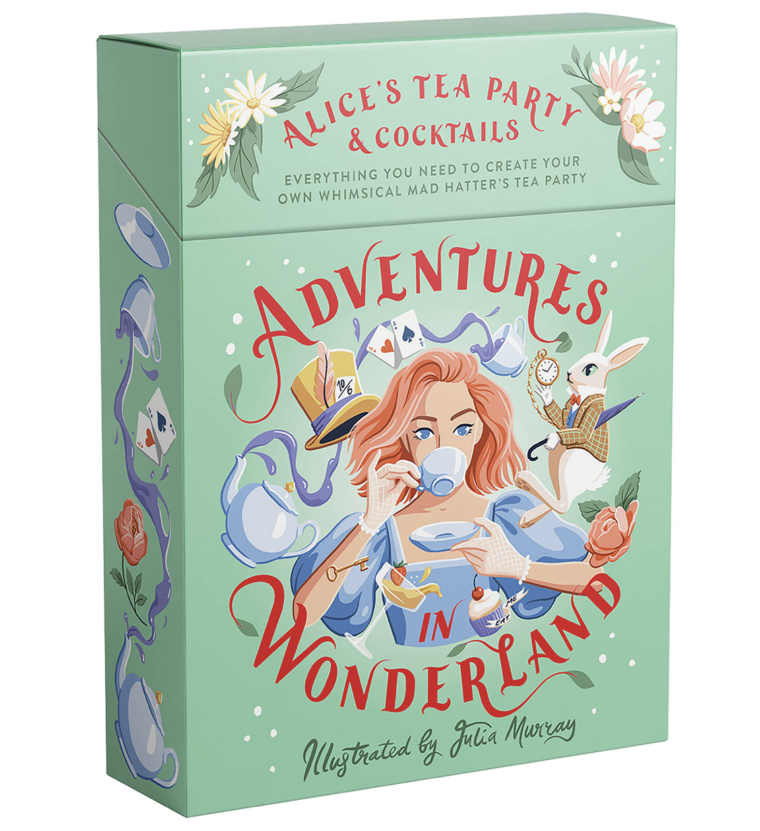 Why I Picked It – I am a sucker for a good tea party. I could not pass this up.
Why I Picked It – I am in love with this water filter. It has made a huge difference in our everyday lives.
Why I Picked It – It has been a dream of mine to have a fire pit and I cannot believe how much of a game changer it is! Quick shipping and easy set up. I highly recommend.
Why I Picked It – You all know how much I love to garden. I cannot explain how well the plants were shipped and highly quality. There is something for every price point!
Why I Picked It – You know I love to cook and I had to know more about this product. It can really do it all which is great for a mama with a large family.
Why I Picked It – With 5 kids I wanted something to help dispense the large amount of paper towels we go through in a day.
Why I Picked It – What a special gift – they really can transform any photo into a painting. I was highly impressed with the quality and the turn around time was extremely fast.
Why I Picked It – Hand sanitizer is a must with a lot of little kids. I was excited to try the sanitizing foam. I keep one in the car and on my desk. I will be buying again.
Why I Picked It – We do a ton of grocery shopping and is in constant need of a good reusable grocery bag.
Why I Picked It – We are really wanting to save on money especially with 5 kids. I have always dreamed of a meat slicer to cook my own turkey and cut my own meat for sandwiches.
Why I Picked It – I am really getting into preserving and wanted a high-quality food dehydrator. I have made fruit leather already and it worked out very well.
Why I Picked It – Again I am trying to preserve and a vacuum sealer is going to help me get there. I found it easy to use. The price is not bad either.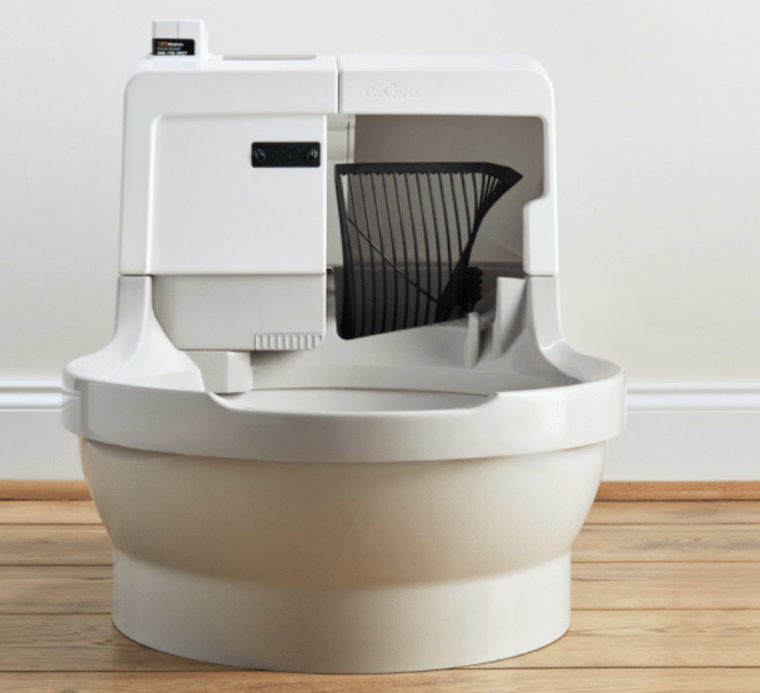 Why I Picked It – For Watson of course! We had been using the traditional cat box but this is too much better. I love that he has clean litter at all times. Watson took to it right away.
CatGenie – has taken cat care into the 21st century by eliminating a disgusting chore and replacing it with an entirely self-sufficient system that you can manage from anywhere via our CatGenie app. What more could a cat-lover ask for this holiday season?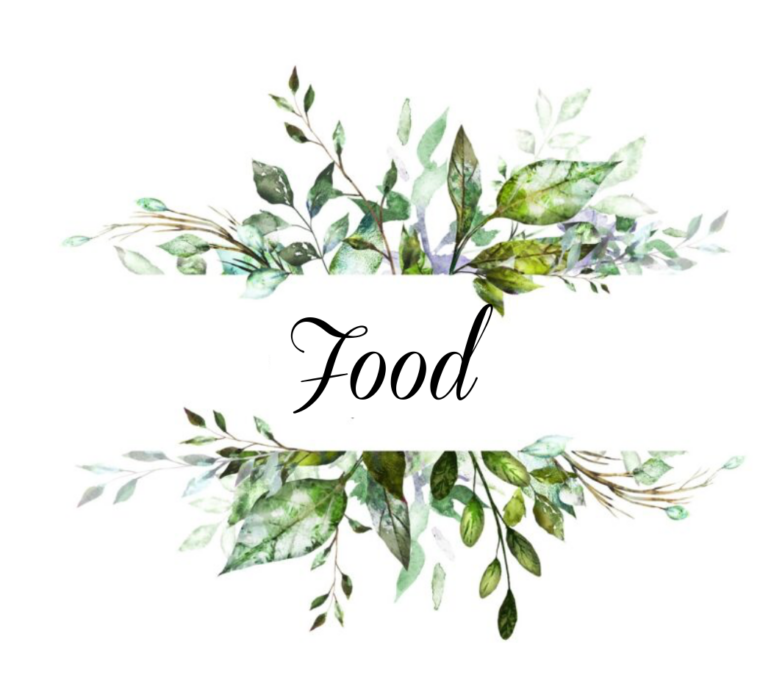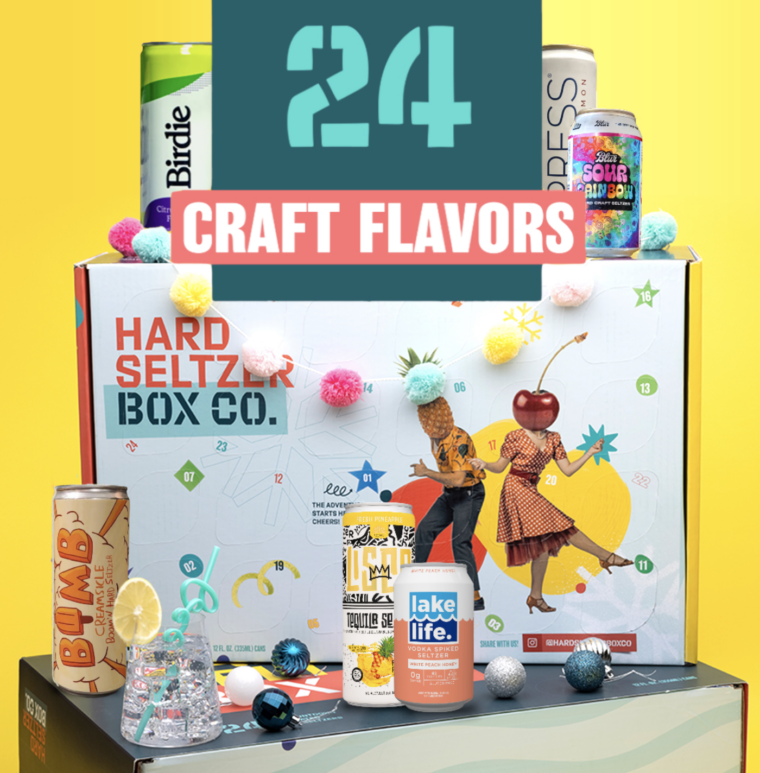 Why I Picked It – This is for Eric – he loves hard seltzer and this is the perfect advent calendar.
 Boozy Advent Calendar -It is a long standing holiday tradition to countdown the 24 days to Christmas! If you're tired of the same old coffee, chocolate, or cheese Advent calendars, we have your fizzy fix! Hard Seltzer Box Co. is back for the 2022 Christmas season! We have 24 unique canned cocktails and hard seltzers from across the USA to add a bit of boozy fun to your December festivities with friends and family both near and far.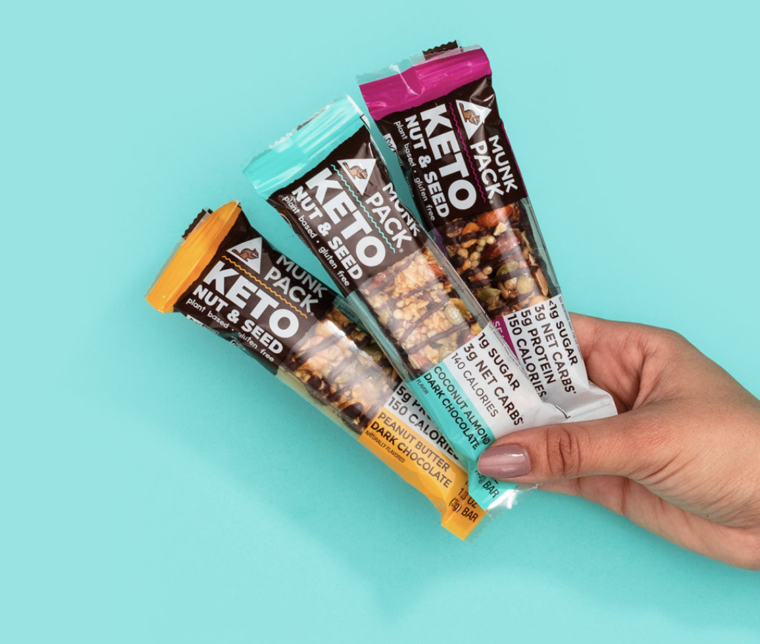 Why I Picked It – I do the Keto lifestyle and these bars are amazing – most have only a few carbs which means you can have these for a quick snack! I am going to buy these again.
Munk Pack centers on the tiny but mighty chipmunk! Chipmunks are highly selective eaters with a diet of fruits, nuts, seeds, and grains which is what we keep in mind for our healthy snack bars! All bars are gluten free, dairy free, plant based, keto friendly, have less than 1 gram of sugar and 4-5 grams of protein.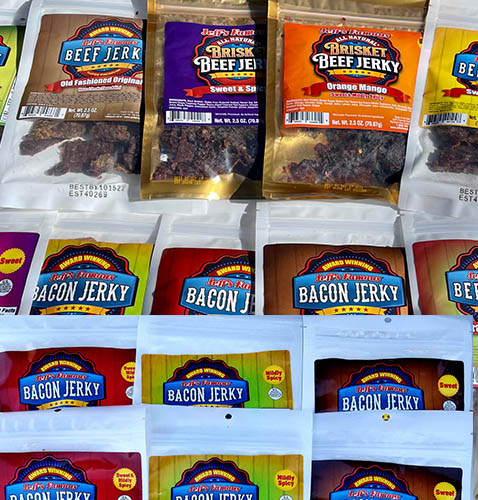 Why I Picked It – Eric loves jerky! He loved every flavor and gave it RAVE reviews!
JeffsFamousJerky.comWe've been making award-winningfusion flavored jerky since 2010 and we offer more than 25 mouth-wateringflavors including low sodium, low carb and 100% natural options.  High protein gourmet jerky is no longer just a man's snack.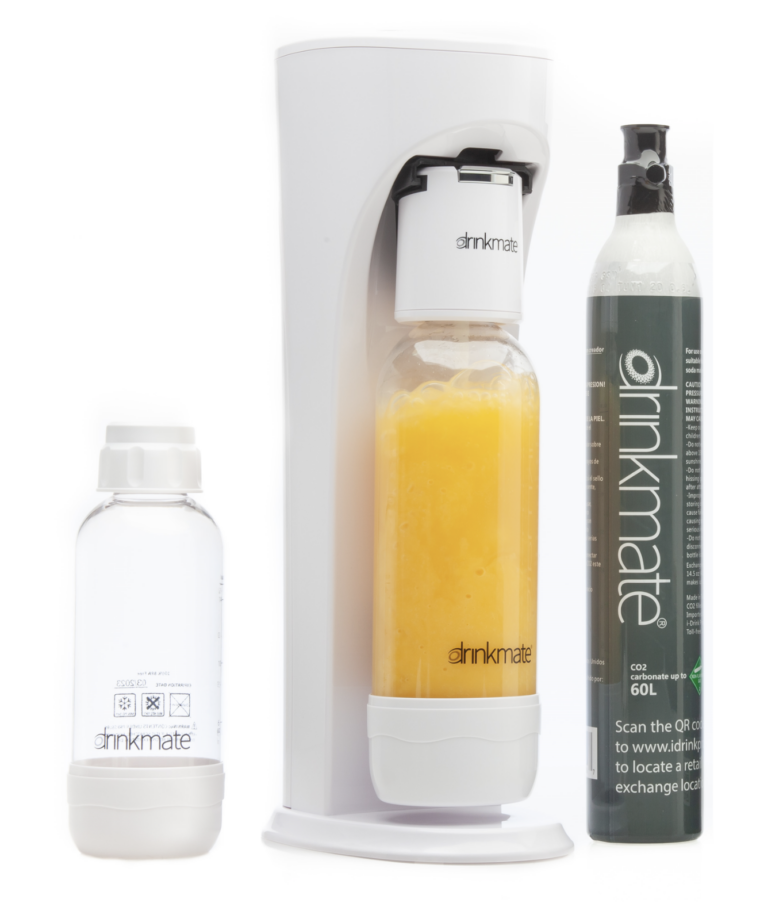 Why I Picked It – The kids love making fizzy drinks. Product works very well – I highly recommend.
Drinkmate Drinkmate makes it fun and easy to create creative cocktails and healthy drinks that weren't even possible to make before!
Why I Picked It – For Eric – he loved everything about the decanter – he highly recommends it.
Damn, Man Black Label: Nut Decanter Pour yourself a glass… of these premium nuts. Introducing our newest and sexy Glass Decanters. Whether you want to snack in style, or prove to your friends that you do have good taste in gifts without the help from your significant other, this delicious blend of cashews and almonds is perfect for any nut lovers with class.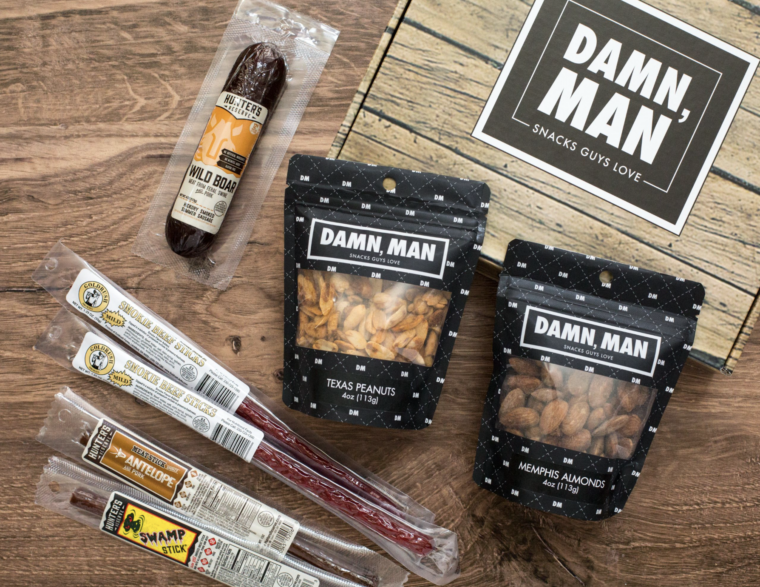 Why I Picked It – For Eric – he loved the Texas peanuts so much! Highly recommended.
Damn, Man Nuts & Exotic Meats Box This gift will resonate with him right down to his caveman core. It features a collection of exotic meats handpicked to cater to that primal hunter-gatherer instinct that echoes in the background from the evolution of early man.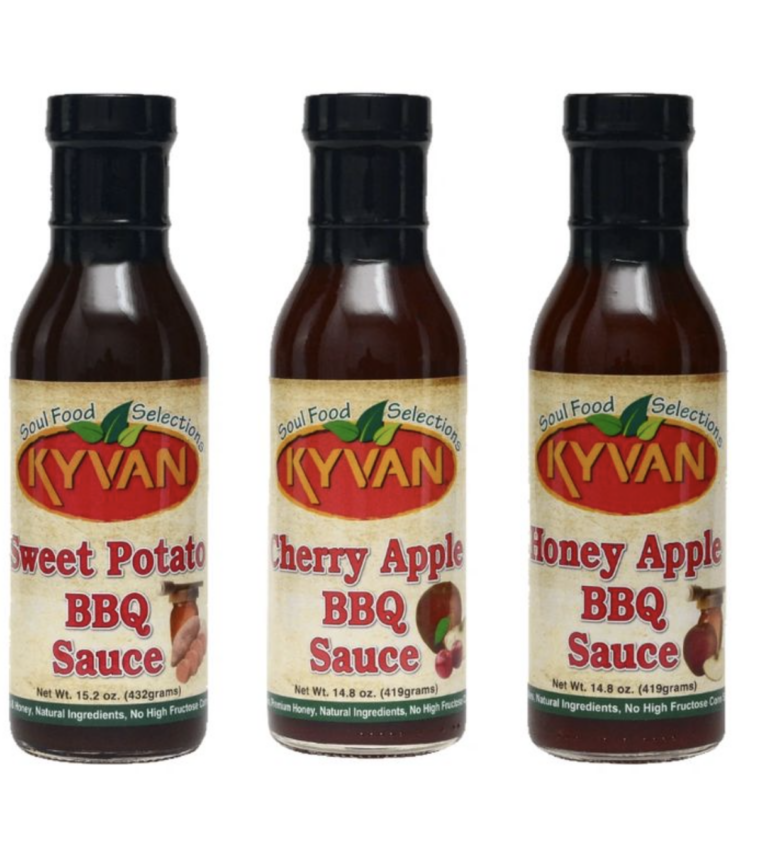 Why I Picked It – we love our sauces – especially BBQ sauce. We especially like the Cherry Apple.
KYVAN BBQ Sauces – KYVAN mouthwatering sauces are great on everything! Compliments everything! Enhances everything! Don't forget to put on everything! KYVAN Food…one taste, you'll  'Appreciate The Goodness!'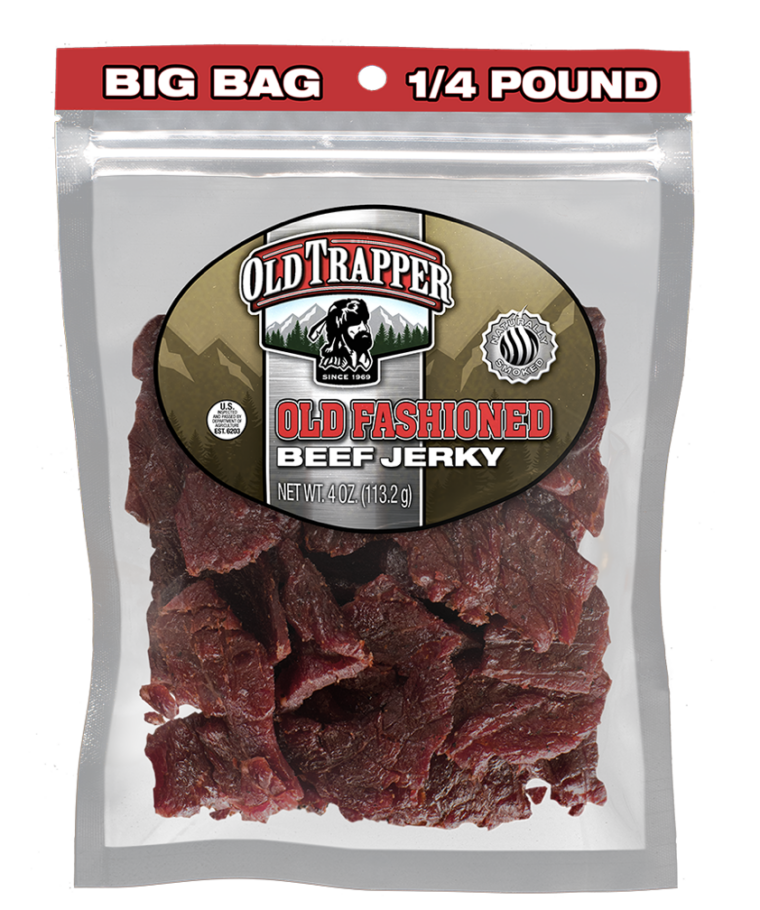 Why I Picked It – For Eric – he loved this snack on long car ride.
Old Trapper has the perfect snack for all things Football Season! They offer a ¼ pound bag of their delicious and high-protein premium beef jerky for those game-day tailgates!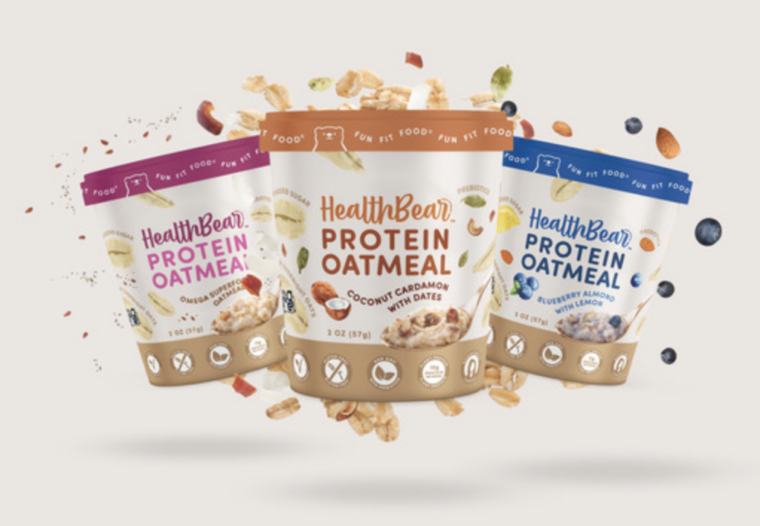 Why I Picked It – I loved this oatmeal. I have been trying to increase my protein I eat and this was a perfect fit.
HealthBear – They are a fun and different idea for a gift and would be a great little stocking stuffer.
Why I Picked It – For Eric of course. He really like the mushroom jerky – he was very impressed.
Why I Picked It – This was for Eric – he loves hot sauce and the chips was a HUGE hit!
Why I Picked It – These chocolates looked like so much fun. Eric and I tried them and my favorite was the dark chocolate with rum truffle filling.
Why I Picked It – I love shaved ice and I want to introduce the kids to shaved ice next year. Highly recommend.
The Farmers Finds subscription box. Gathering the most unique small-batch condiments, crafts and goods from some of the best farmers markets across the country, new monthly subscription box is supporting small businesses by creating national opportunities for discovery.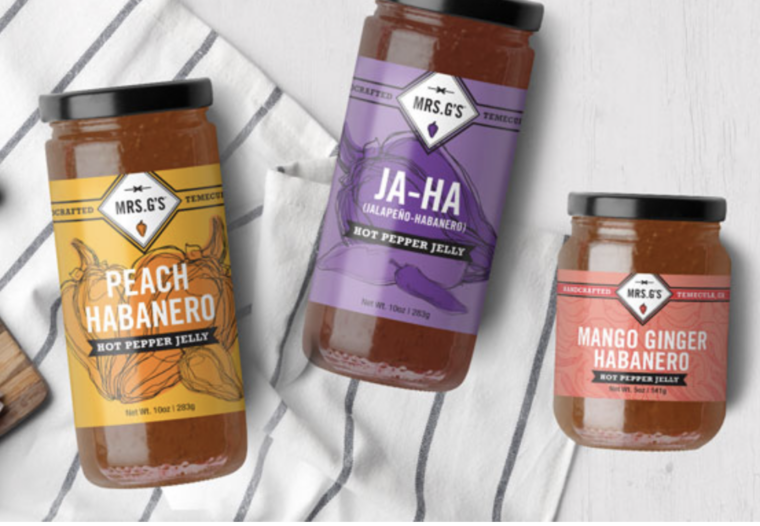 Why I Picked It – We are huge jelly and peanut butter sandwich eaters in this house and I love to up my game with high quality jellies. I highly suggest.
MRS.G'S Jellies,  a Temecula, CA small business that produces artisan jalapeño and habanero jellies.  MRS.G'S began in the early 80's with Cindy Greaver making homemade gifts of jalapeño and habanero jellies with homegrown peppers.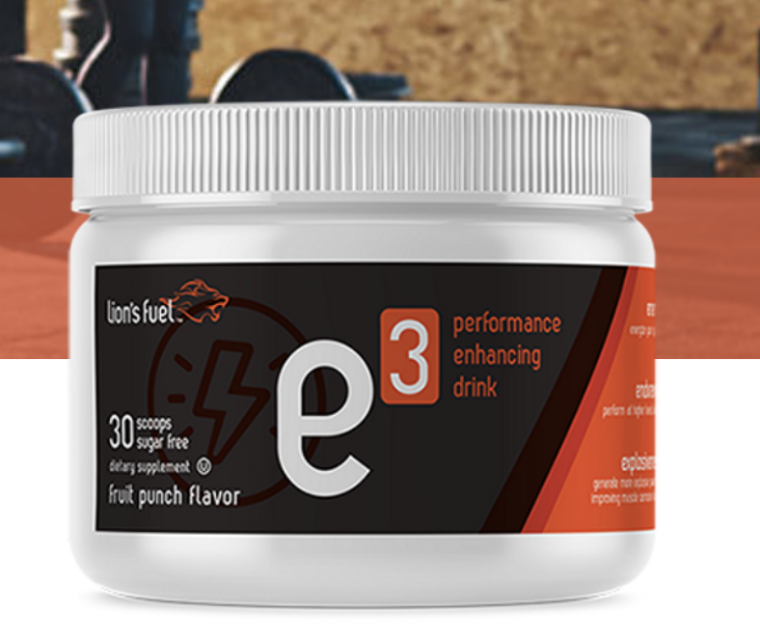 Why I Picked It – I picked this for Eric for his workout routine – he highly suggests it.
Lion's Fuel -nThe active lifestyle brand develops a thriving product line formulated with key ingredients to improve athletic performance, providing active consumers with the appropriate mental edge, fuel, and clean energy.
Product line below: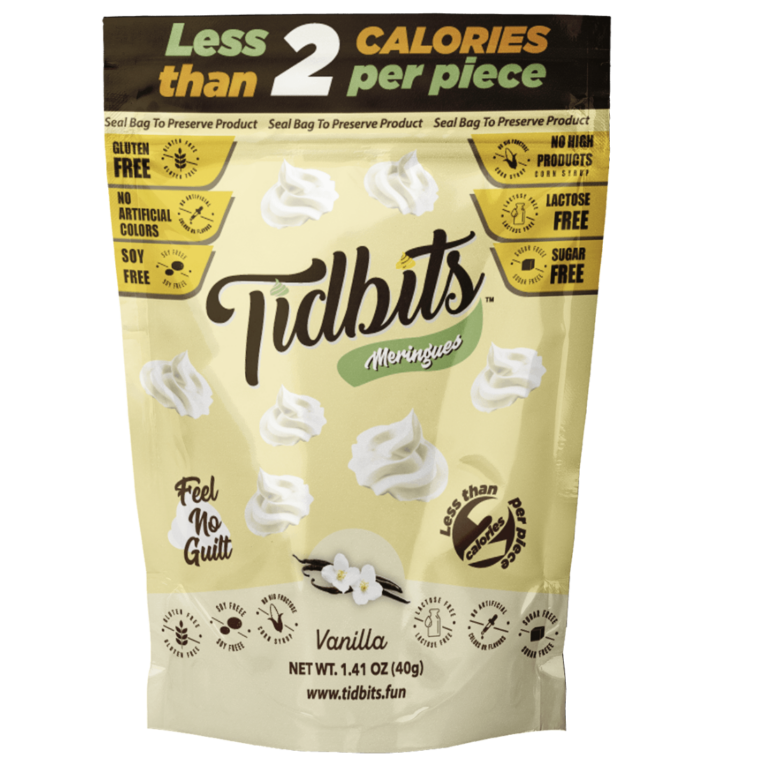 Why I Picked It – These look amazing and they really taste amazing too! I highly recommend
Why I Picked It – For the family. This popcorn is AMAZING and perfect for the holidays.
Why I Picked It – I love a good Prosecco and BOY this was amazing! I cannot wait to buy another bottle.
Why I picked it – Is there anything better than wine and chocolate? This has to be some of the best chocolate I have ever had. Eric loved the wine.
Why I picked it – I love a good water and this brand fits the bill. Eric really loved it as well. I highly recommend.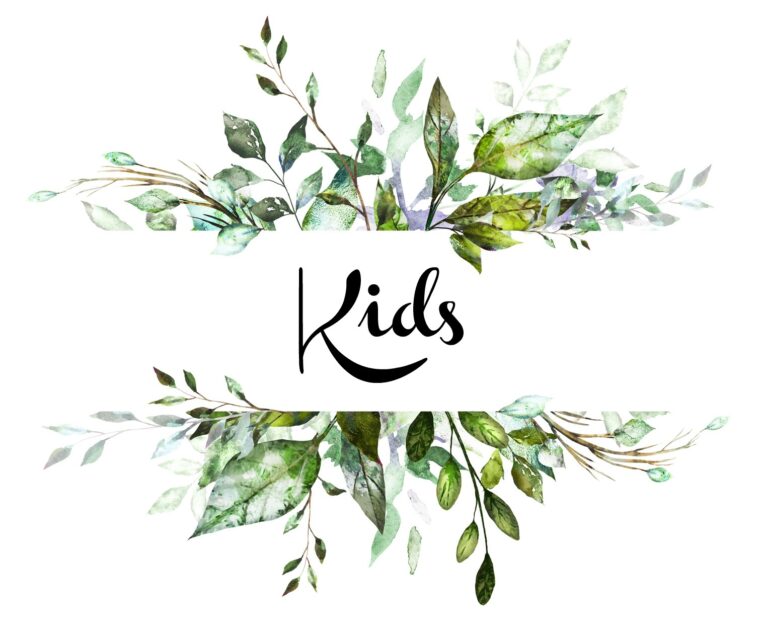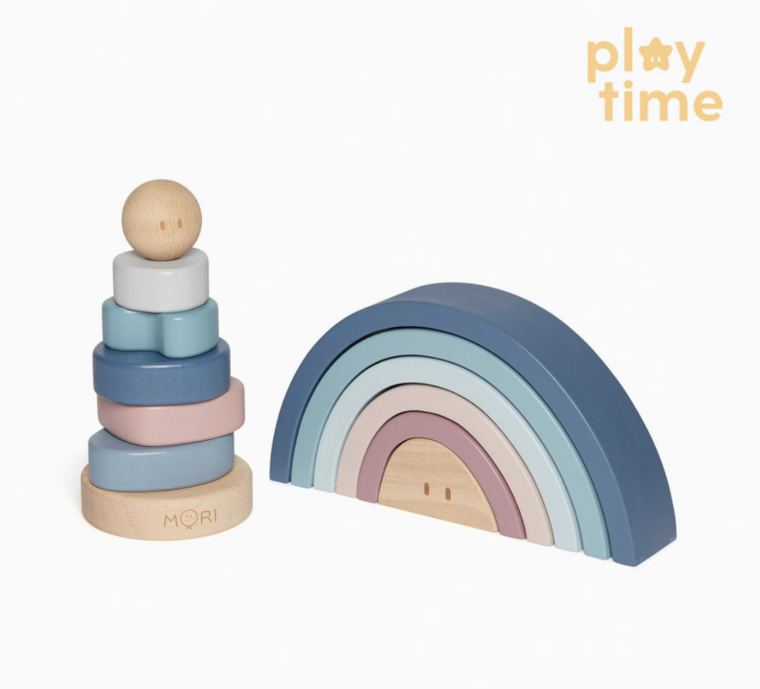 Why I Picked It – I picked this for Gwenyth Grace. I love the muted tones and she loved playing with both these toys. Highly recommend.
MORI Organic Wooden Baby Toys Set – Our Wooden Baby Toys Gift Set is the perfect gift for a child one year and up. Designed for learning and play, they're made from sustainable materials with non-toxic paints. Both the rainbow stacker and stacking rings have soft edges for safety.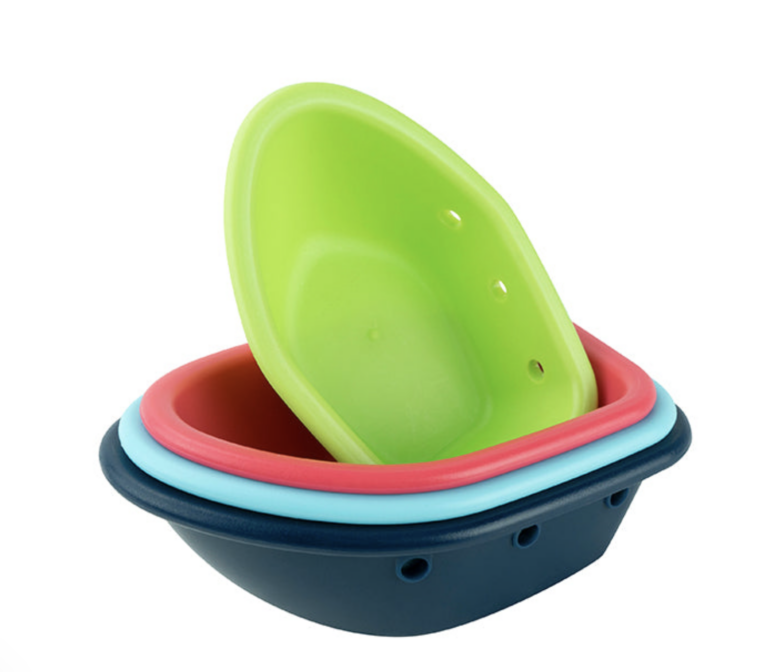 Why I Picked It – For the little ones – made bath time more fun.
Green Sprout – Green Sprouts re: great family-friendly gifts. Founded in 1982, Green Sprouts is a lifestyle brand committed to healthy living, with inspiring, sustainable, intentionally-designed goods that are independently tested to the highest global standards.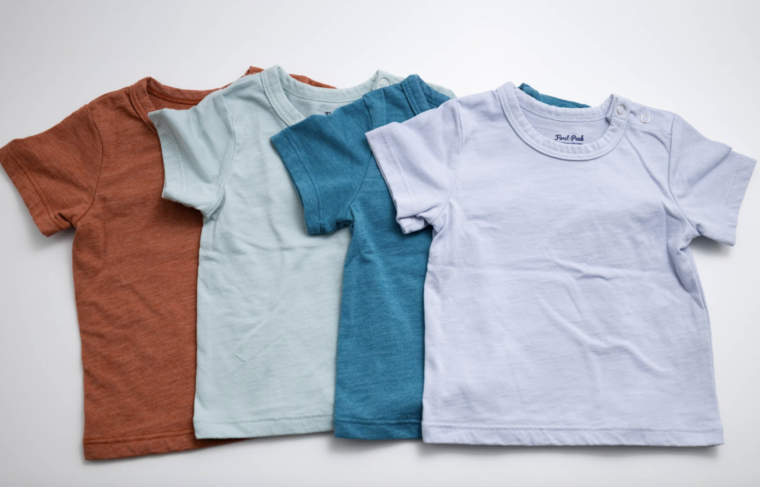 Why I Picked It – Lachlan was in need for clothing that he could get dirty – they have worked out well. I recommend.
Why I Picked It – This is for Gwendolyn. I was very happy with the item – highly recommend!
Fantastic Food Truck by Osmo ($59.99) teaches children geometry via cooking using shapes. Players become chefs who customize dishes using several available kitchen appliances — and a dash of magic, their special ingredient to complete their dish for a magical reaction from their customers. Unique customers appear in various stages across Spellbarow Port, each with different food preferences and a variety of exotic dish requests–from pizza to sushi, sandwiches, pastries and more! Fantastic Food Truck features two games and the box contains: 1 Playmat, 1 Food Truck Manual, and 58 Geometric tiles.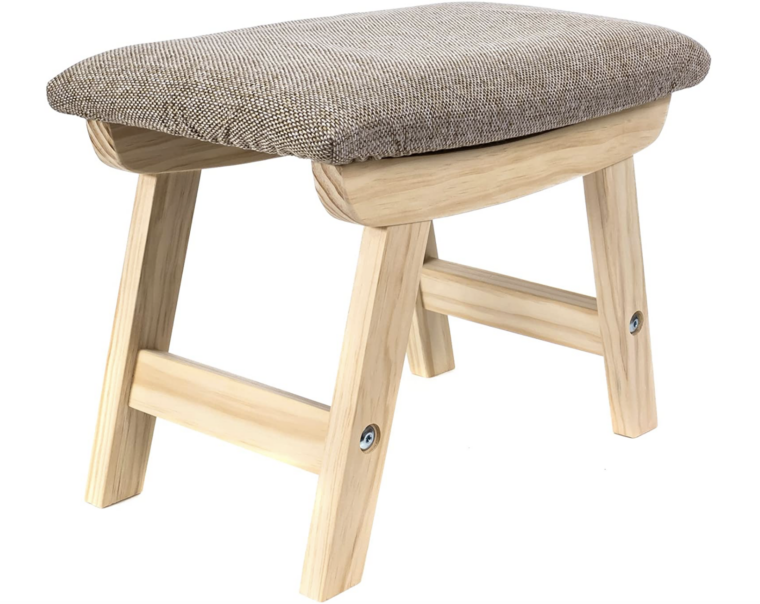 Why I Picked It – For the kids – this stool has been popular with all the kids – especially Lawson who likes to sit on it and read. I was able to put it together myself – highly recommend.
Step Stool(Ideal for homely people who love watching netflix and chilling at home! Made of rubberwood – recycled wood, a sustainable source.)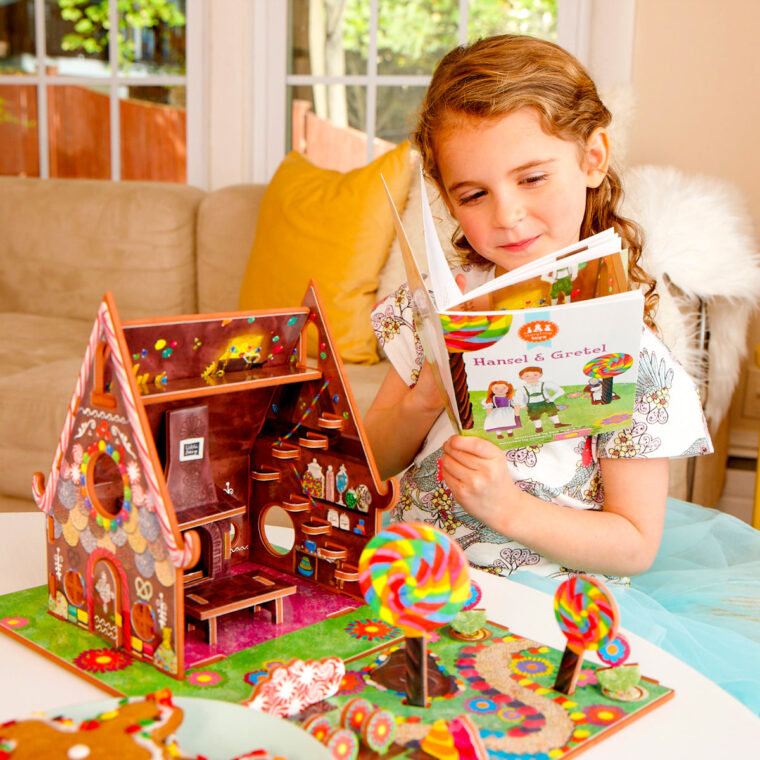 Why I Picked It – These are so cool and I just had to choose them. I love the toys being paired with classic books.
Storytime Toys. We create adorable toys and play sets paired with classic books and nostalgic fairytale heroes. Our age range for our products are 2 – 10, mainly Pre-K through 2nd grade, and all our toys are made of EVA foam (yoga mat material). We have our Storybook Classics (Goldilocks is our best seller) and our Modern Minis – smaller sets based on classic fairy tales but with a twist to tell a tale of diversity, community, and empowerment.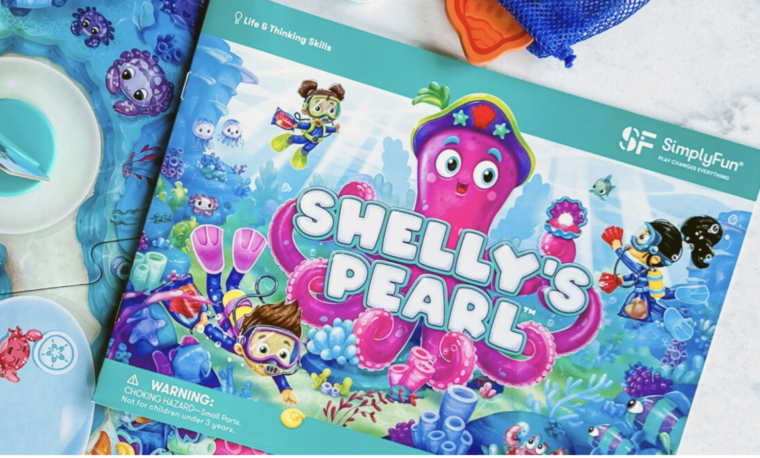 Why I Picked It – For the twins. This game was so much fun – I highly suggest it.
Shelly's Pearl – join the fun with your dive team as you swim around collecting shells to trade in Shelly's Pearl! This early learning Life & Thinking Skills game helps young players achieve goals and practice strategy while building fine motor skills.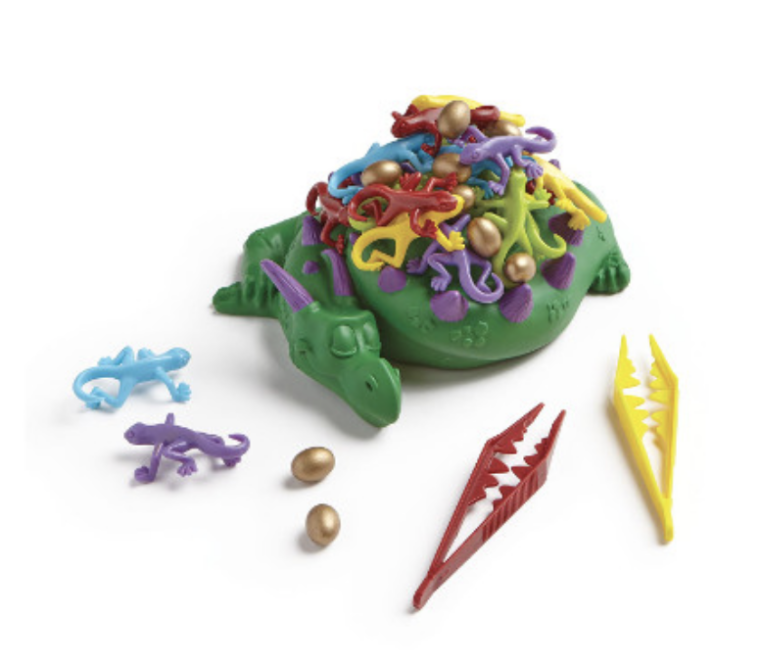 Why I Picked It – Again for the twins – this game is still a little hard for them but it is really cute.
Dreaming Dragon – Some sneaky lizards have found their way into a dragon's nest. Use your steady hand to help them escape without breaking the eggs or waking the dragon!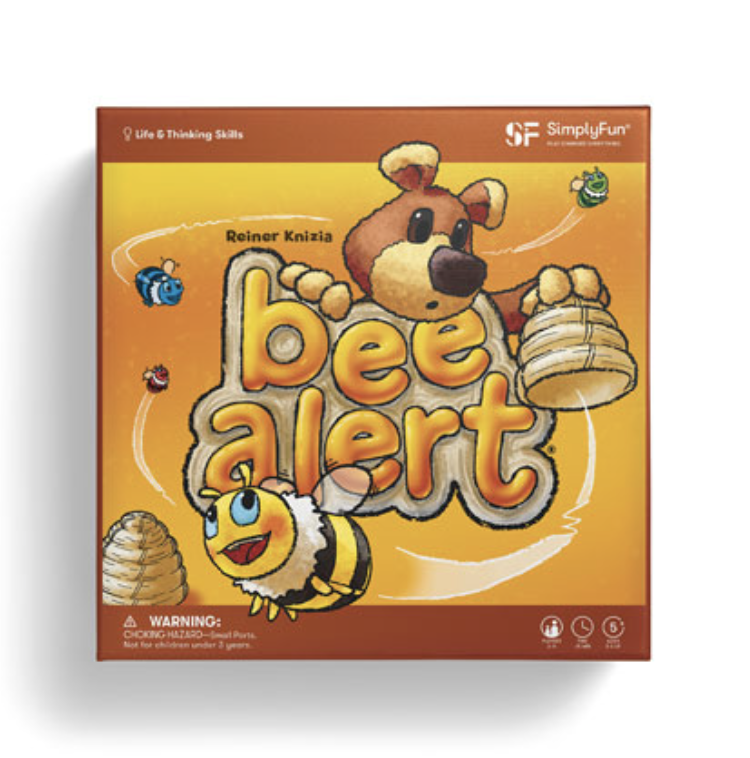 Why I Picked It – For the kids – the twins loved this game. Easy enough for them to play on their own.
Bee Alert – Find the matching-color bee under the hive in this fun memory game.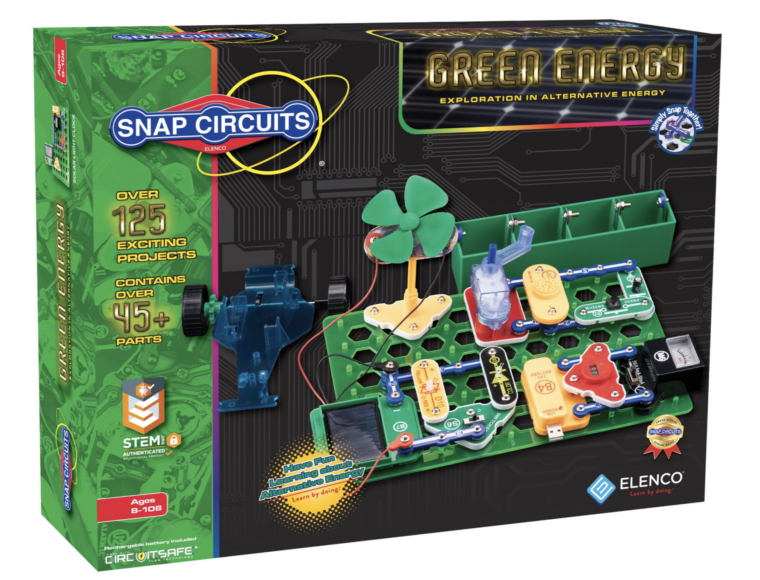 Why I Picked It – I picked this for the kids for later – this looks so cool!
Snap Circuits® Green Energy – Learn the basics of electronics and modern alternative energy. Explore clean energy concepts, such as electric cars, windmills, and hand-generated power. Includes full-color manual and separate "Think Green" educational manual that explains environmentally-friendly energy including geothermal, hydrogen fuel cells, wind, solar, tidal, hydro, and others.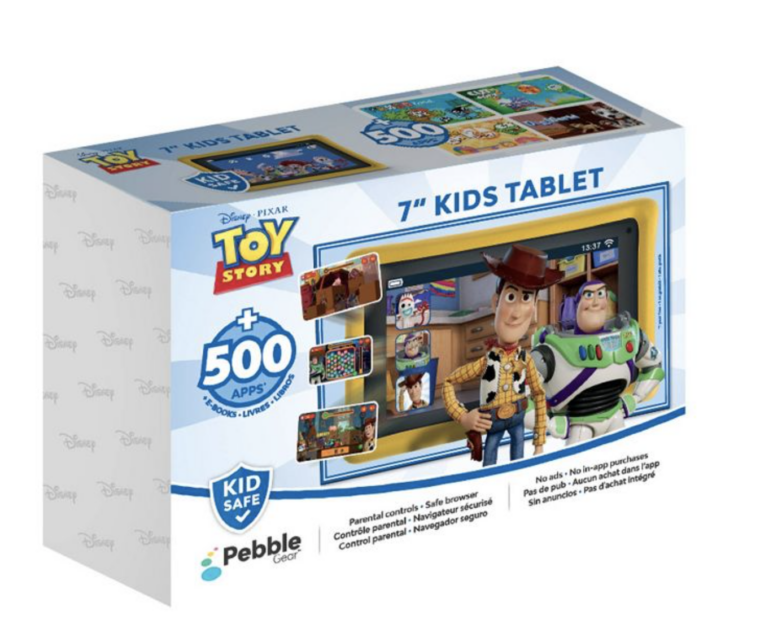 Why I Picked It – This is for the twins – there are so many app and I love how easy it was to set up.
Ready, set, go! Play and learn with Lightning McQueen, Mater, and more of your favorite Cars characters! We've packed your Cars Pebble Gear tablet with games, apps, and eBooks that have all been handpicked with kids in mind. Each tablet comes with 12 months FREE access to Gamestore Junior – our specially-curated app store of over 500 games and more.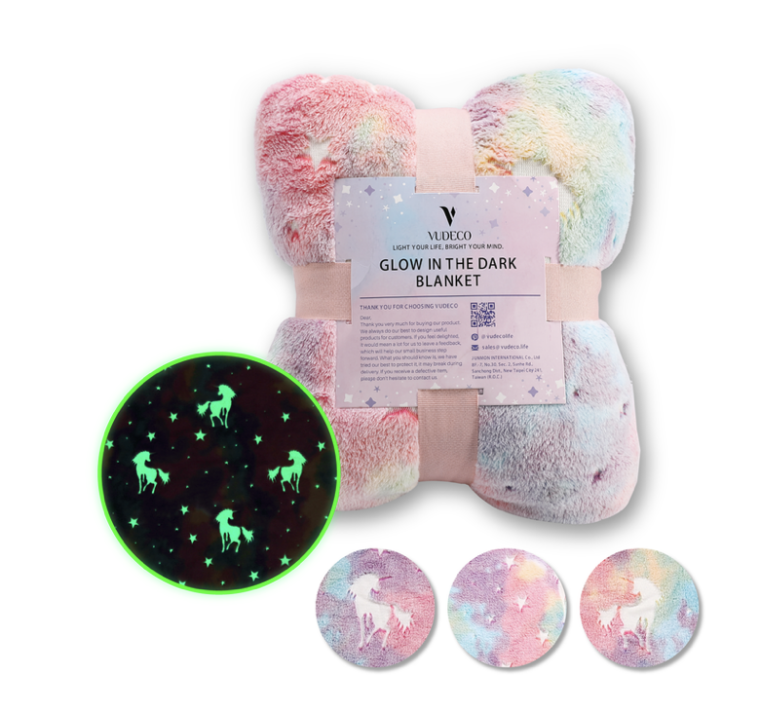 Why I Picked It – For Gwendolyn. She loves unicorns and she has been wanting a glow in the dark blanket. I cannot believe how soft this blanket is!
VUDECO Life Your one-stop Amazon home decor shop for birthdays and holiday gift shopping. Their gender-neutral Glow in the Dark Kids' Throw Blanket is a must for those spook-filled Fall nights, Halloween sleepovers, and birthday fun.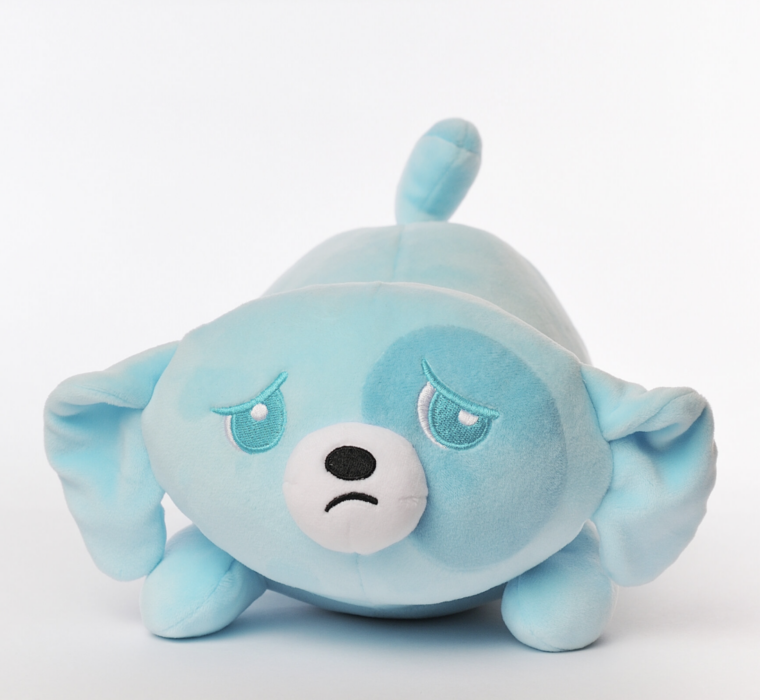 Why I Picked It – I picked this for Lachlan – he is behind in verbal and thought this was a great idea.
The Big Box of Feelings on your holiday segments and gift lists and give kids a delightful way to help befriend their emotions! Give the ultimate gift for big feelings to help build a strong emotional toolkit! Set yourself up with daily rituals that start conversations! From starting the day coloring the activity placemat in the morning, to playtime with the magnet box, a yoga session honoring emotions, to snuggling a plushie when things get tough or simply when enjoying a bedtime story.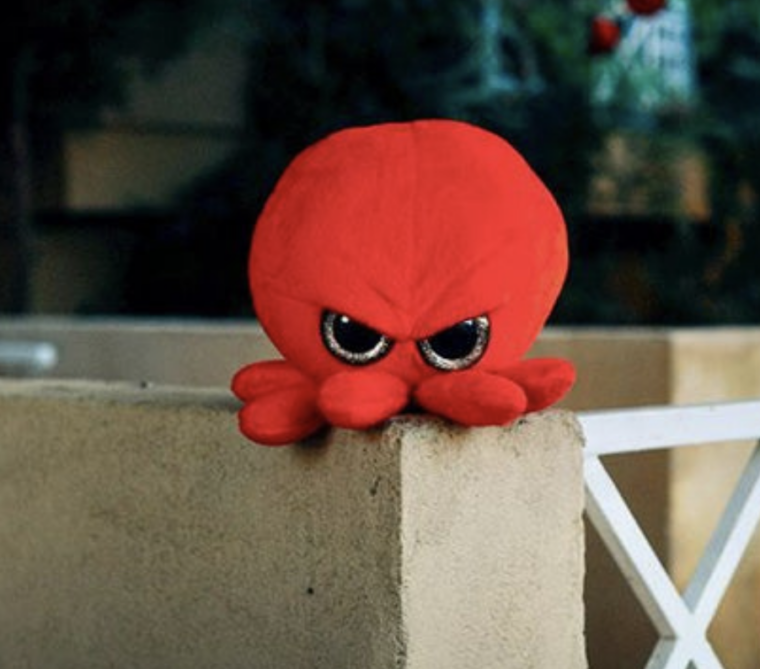 Why I Picked It – I just love the expression and I thought the kids would love it to! I was right – it was such a fun surprise for them.
Grumpy Octopus –  The most relatable, adorable stuffed animal. His hilarious expression will bring laughter to anyone who sees him. This joyous bundle of negativity will bring laughter to all your friends, family, and yourself! Grumpy is the new adorable! Everyone loves him and so do your readers. Please provide us with a good address where we can send samples.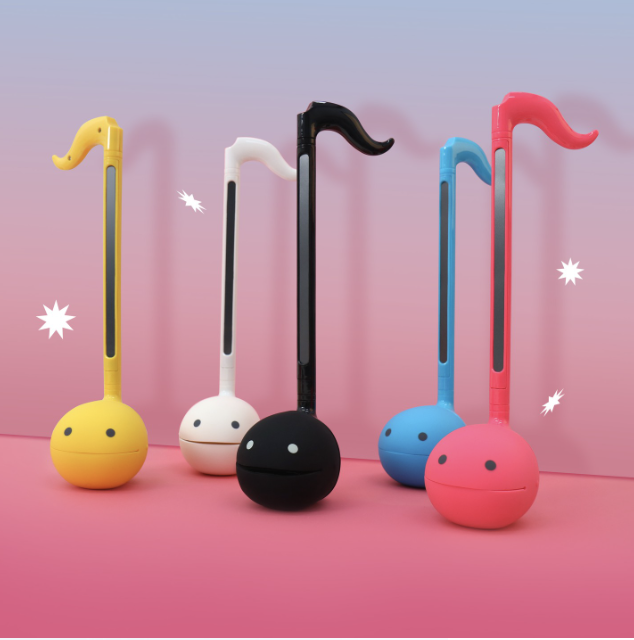 Why I Picked It – All my kids especially Lachlan loves music. I think they will love it – plus it looks super cute
Otamatone – One of Japan's best selling musical Instrument toys is becoming a favorite in the United States! The Otamatone is a cute and quirky electronic musical toy characterized by its eighth note-shaped body, adorable moving mouth, and silly off-key voice. You can make fun noises and learn your favorite song by sliding your fingers along the stem to vary the pitch and squeezing the cheeks for Vibrato.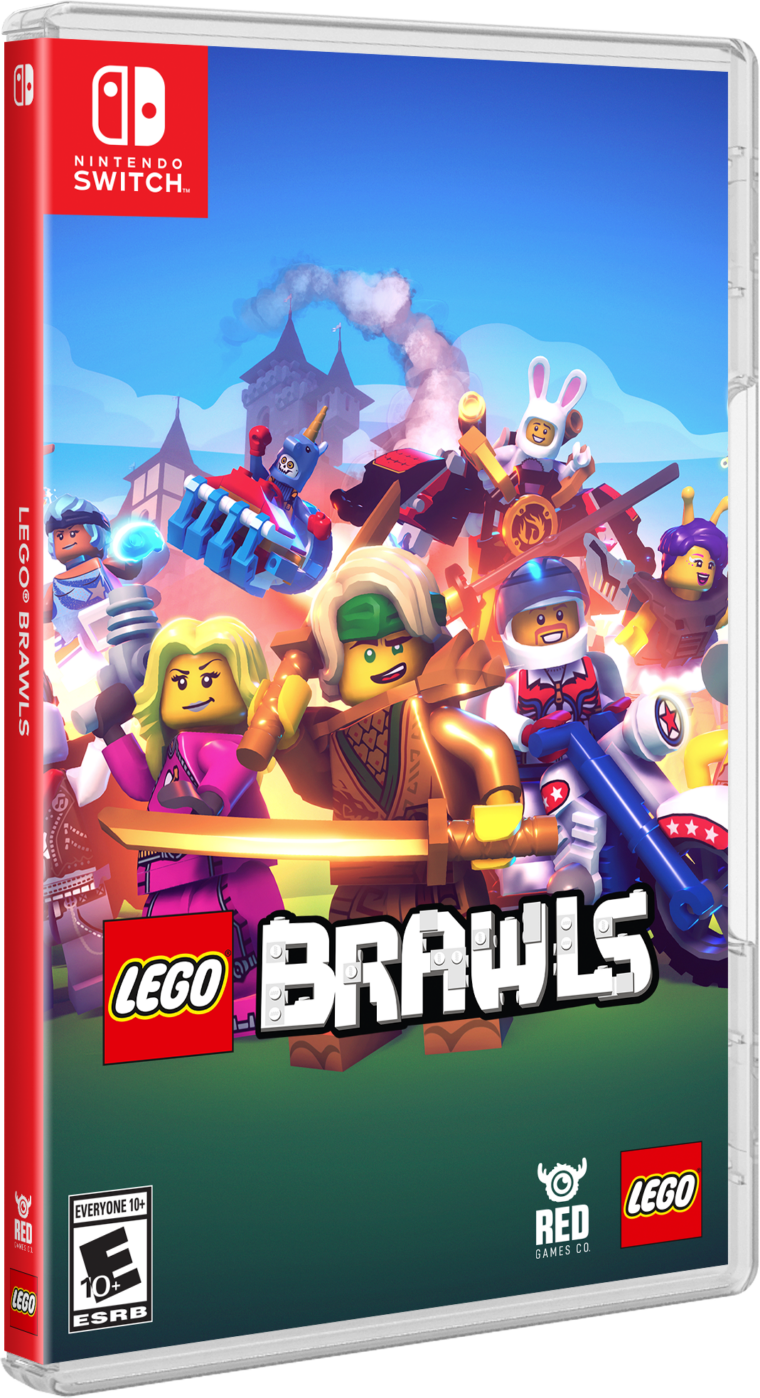 Why I Picked It – Eric loves video games and always loves the Lego games and this one did not disappoint.
Lego Brawl – LEGO Brawls gives players a slew of customization options to mix and match official LEGO bricks and create unique minifigure brawlers, complete with custom loadouts and power-ups tailored to each player's preference and play style. Players can compete with everything from baguettes and pie cannons to boomboxes and flying rockets shaped like a fist.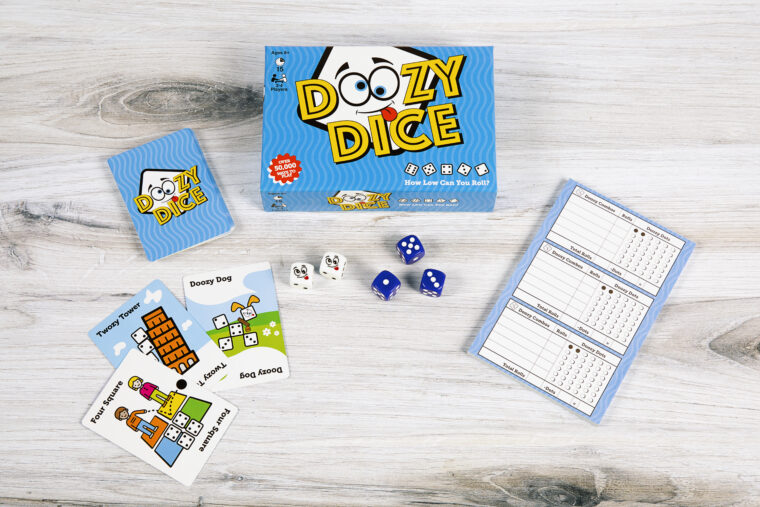 Why I Picked It – The twins are really getting into games and finding a game that has twists and turns seemed like a fun choice.
Need a game that's more family friendly? Doozy Dice is a brand new addictive game of strategy and chance with twists and turns on every roll. Easy to learn and fun to play again and again. Their team had so much fun creating Doozy Dice. They found themselves laughing and having a ton of fun at the twists and turns of the dice.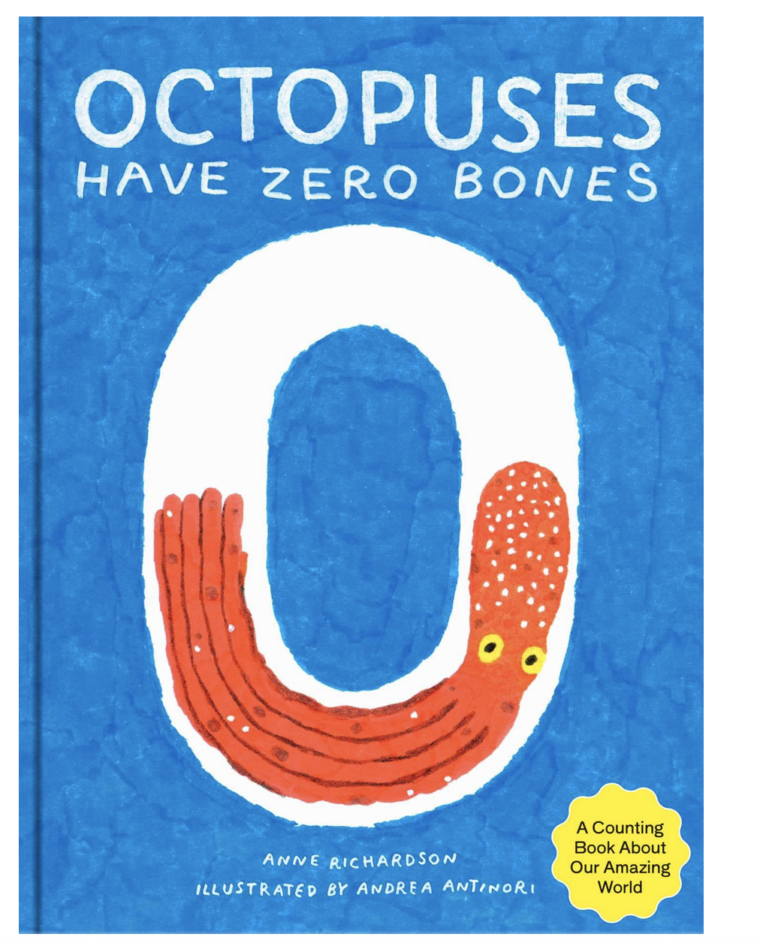 Why I Picked It -Books are huge in this family. I love any books that uniquely present educational material
Octopuses Have Zero Bones: A Counting Book About Our Amazing World
An unconventional, engaging, and delightful counting book for curious minds that playfully uses numbers as an entry-point to discover the amazing, diverse, fact-filled world of wonders all around us.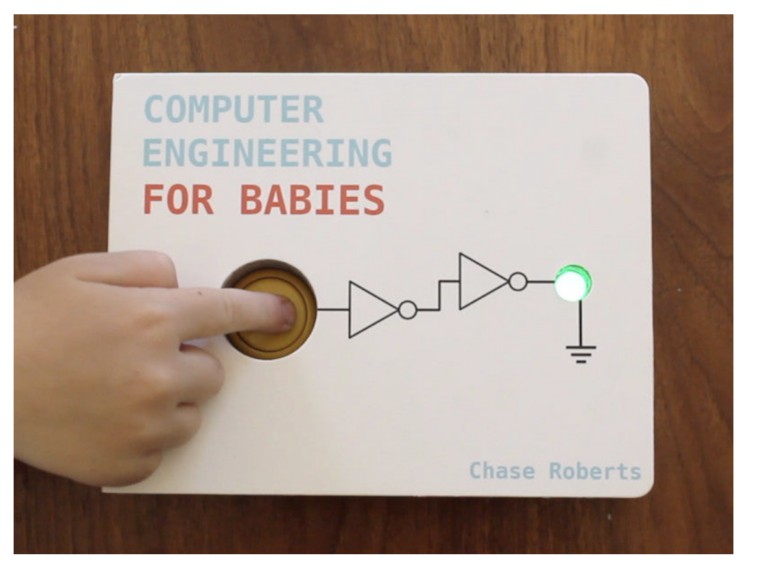 Why I Picked It – I thought it was such a fun topic and with so many littles here I know it will get used. I love how it was thought out and makes sense to even someone like me.
 Computer Engineering for Babies  – With two buttons and an LED, the book explores basic computer logic gates, including NOT, OR, AND, XOR and a Latch. The book uses light sensors to detect which page is open and change the operands accordingly.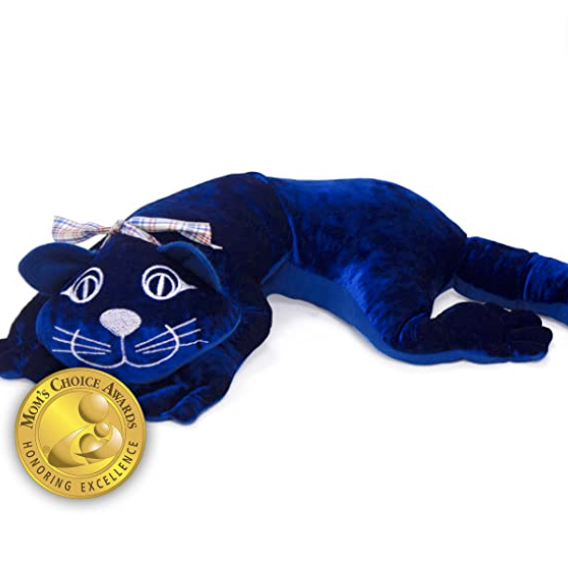 Why I Picked It- This was for Lawson and it has worked well especially helping him sleep and calming down. I highly recommend this product.
These scientifically proven weighted companions are recommended by health professionals (occupational therapists, psychologists), special education teachers, childhood professionals, teachers, and parents. In anxiety-causing situations or times of stress, they can bring comfort and a feeling of calmness. manimo are also known to promote attention and concentration during learning and cognitive tasks.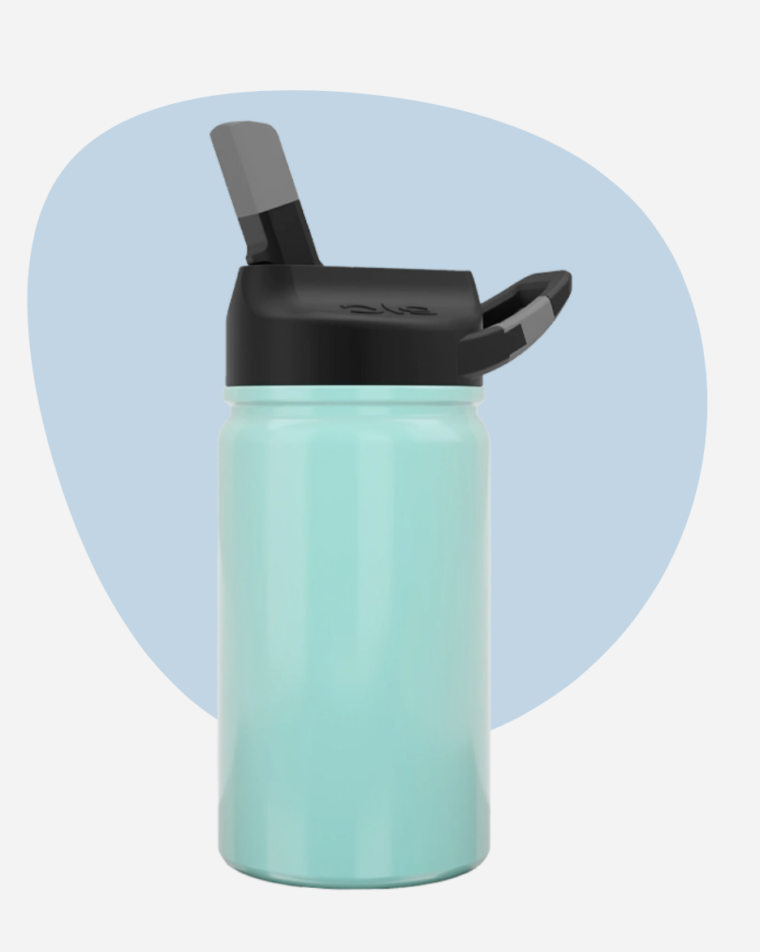 Why I Picked It – I really want to get the kids into drinking more water. Lachlan loves how easy it is to drink out of.
 Takeya Kids Straw Tumbler 14 oz – they can be customized too. Customers can add home pictures, cool art, and anything else they wish to add. We can do color print and/or  engraving to any product.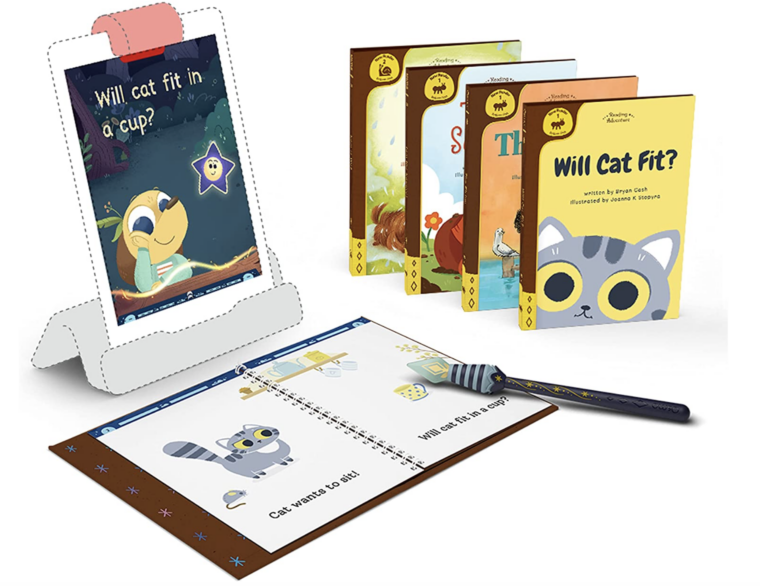 Why I Picked It – For Gwendolyn who is currently learning how to read. I cannot believe how easily she is picking it up with this set! It is an amazing difference.
Osmo Reading Adventure – Reading Adventure takes your children to the land of Mot, where they use a wand and the power of their voice to learn how to read. Thanks to speech recognition technology, Reading Adventure gives your kids the power to learn how to read faster, plus gives them room to grow.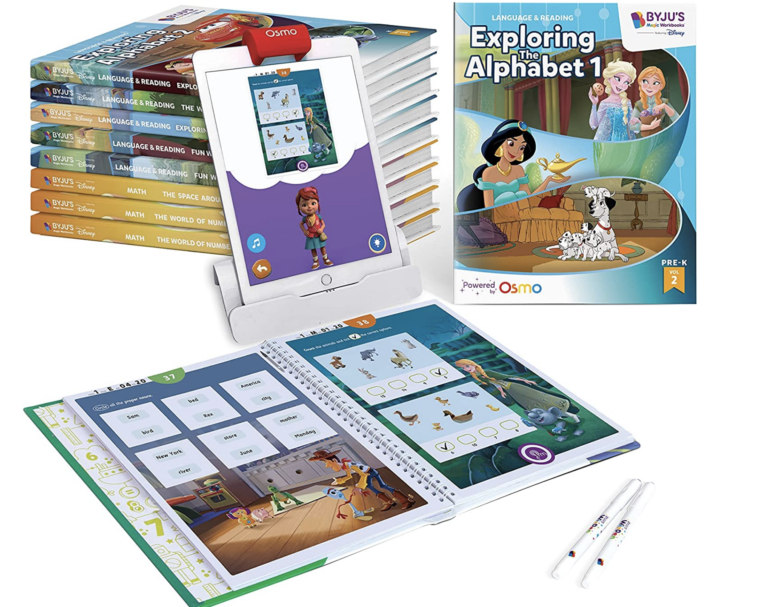 Why I Picked It -This set is for the twins – I cannot believe how comprehensive this set is. Gwendolyn especially loves it – I have seen a huge increase in her learning of numbers and reading. I highly recommend this kit.
BYJU'S LEARNING featuring Disney – These premium kits help kids in Pre-K to 3rd grade build math, language, reading, vocabulary, and other core skills, while playing alongside beloved Disney and Pixar characters. Kids practice, play, and learn using an interactive app and hands-on activities, personalized to the child's learning level.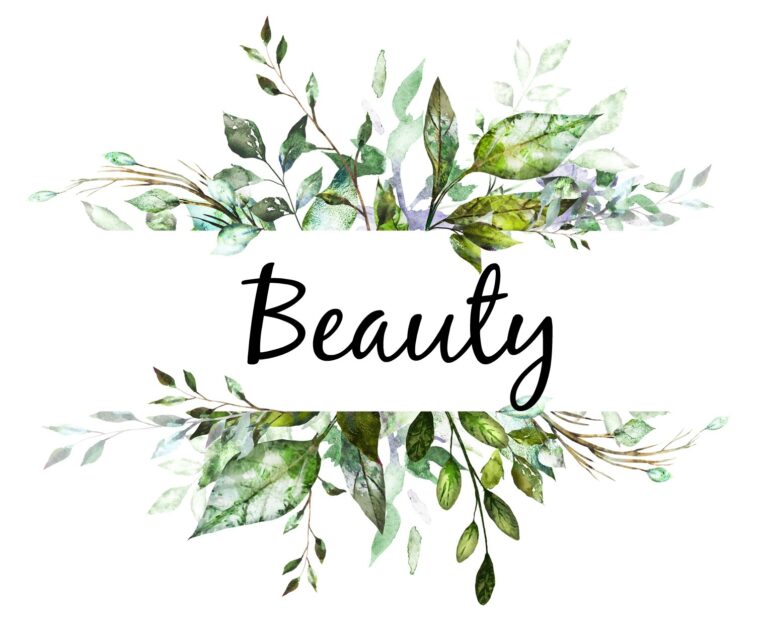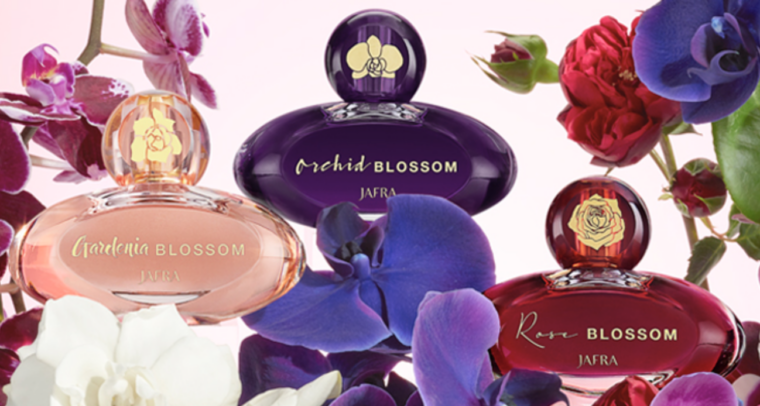 Why I Picked It – I am always looking for a new scent and florals are always my favorite. You cannot go wrong with these scents. The gardenia is my favorite.
A woman's fragrance collection can never be too large. These alluring floral fragrances would be perfect as a single gift or as a whole collection, giving consumers the freedom to choose how much they would like to spend.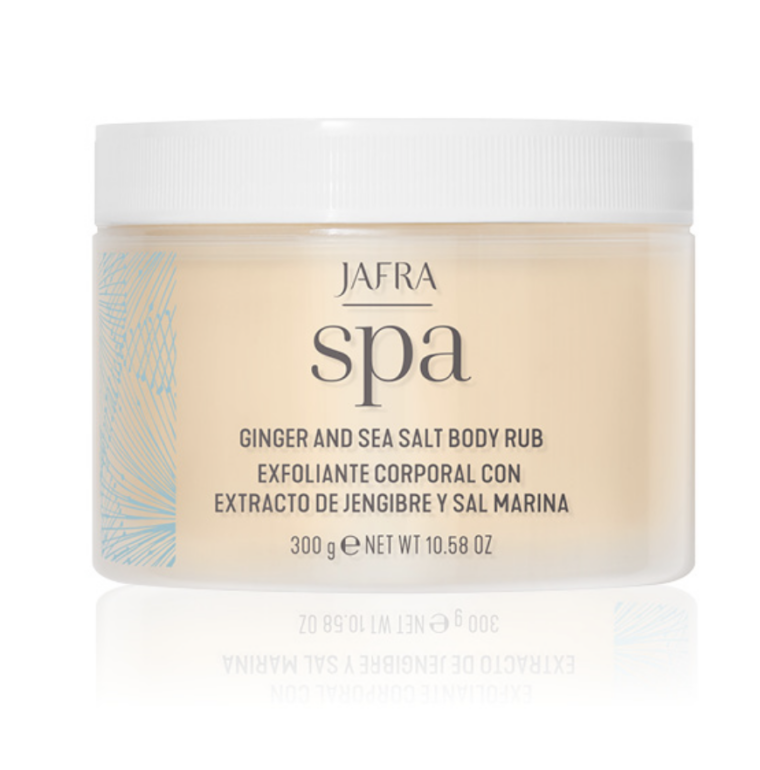 Why I Picked It – I love a good body rub and this really fits the bill. Well worth the money.
JAFRA Spa Ginger & Sea Salt Body Rub 
The ultimate way to treat someone is to offer spa-like relaxation from the comfort of their home. A luxurious way for anyone to unwind and show their skin the treatment it deserves.
Why I Picked It – I work in the garden daily ( which I love BUT it is really hard on my skin). I found the Cocoa Butter Hand Rescue an AMAZING lotion to use. A little also goes a long way which is a big win!
She will go gaga over this beautiful bundle, which includes self-care essentials perfect for an at-home spa day. This gift set features 100% natural lip balm with Hemp Seed Oil, Sugar Scrub with Shea Butter, Body Oil made with a nourishing nut oil blend, and Walton Wood Farm's famous Shea & Cocoa Butter Hand Rescue in a 4 oz tube and 2 oz travel size. All of the products are cruelty-free, vegetarian/vegan-friendly, and gluten-free and feature a refreshing Mojita scent. They are also free of harsh ingredients like SLS, Paraben, and Phthalate. The gift set retails for $68.99.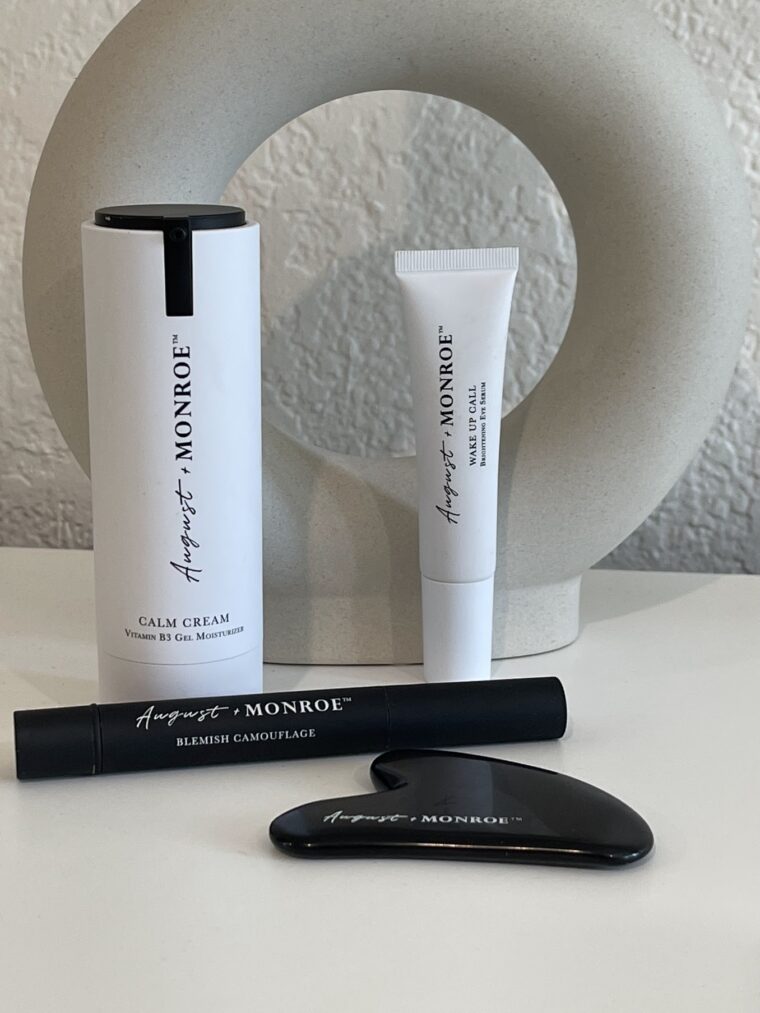 Why I Picked It – I have been looking to update my skin care routine. I chose calm cream for night and wake up call for the morning. I am very excited about this one.
August + Monroe – Wake Up Call Eye Serum
A wake up call for your eyes, this new serum works wonders for the under-eye area! Wake Up Call is packed with a vitamin C derivative that prevents crow's feet and absorbs hydration into the eye's delicate skin.
New face cream that gets rid of any blemishes, redness or acne scars. It's a lightweight gel texture that soothes, hydrates and heals your skin all at once.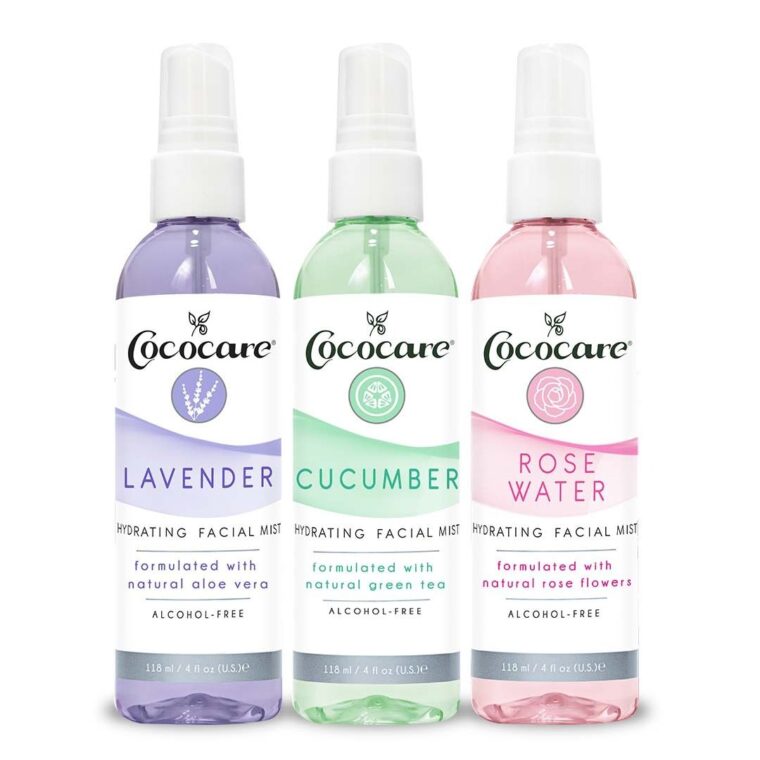 Why I Picked It – I love hydrating facial spray – especially lavender right before bed. I find one or two sprays is enough which means a bottle will last you a long time.
Why Did I Picked It – I am trying to up my skin care game! I am excited to try this brand.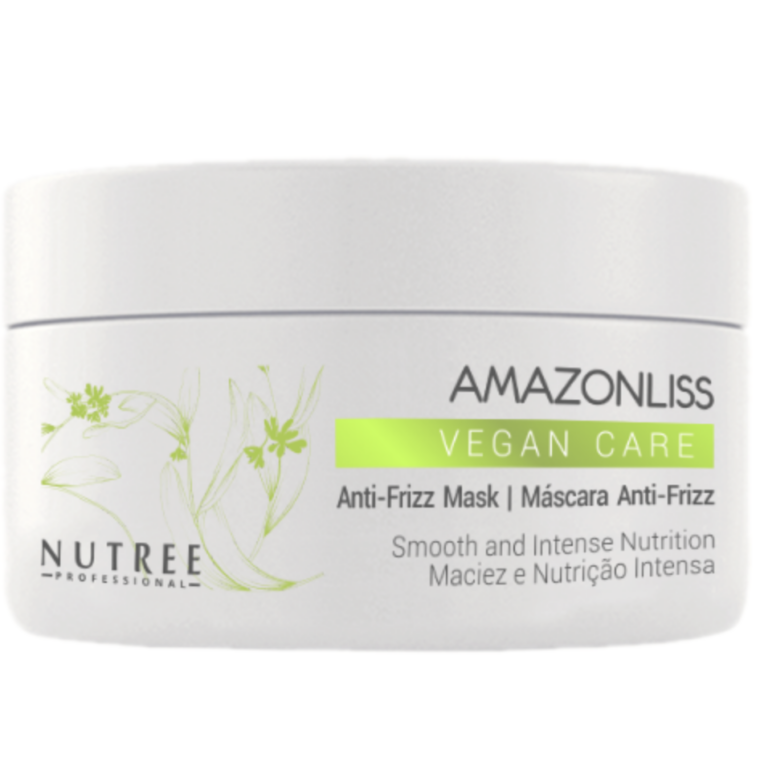 Why I Picked It – I am wanting to redo my hair care as well and this seemed like a great choice – it seems like a great company.
Nutree Cosmetics is a 100% Brazilian company specializing in professional haircare focused on helping the everyday person achieve gorgeous looking hair. All Nutree products are vegan and cruelty free with no harsh sulfates or parabens. Their mission is to make revolutionary treatments suitabale for all hair types. They offer beauty salon quality products for the restoration of keratin at the best prices. Nutree Cosmetics has a variety of products such as their Amazonliss Keratin hair straightening treatments, hair masks, shampoos and conditioners, and anti-frizz treatments!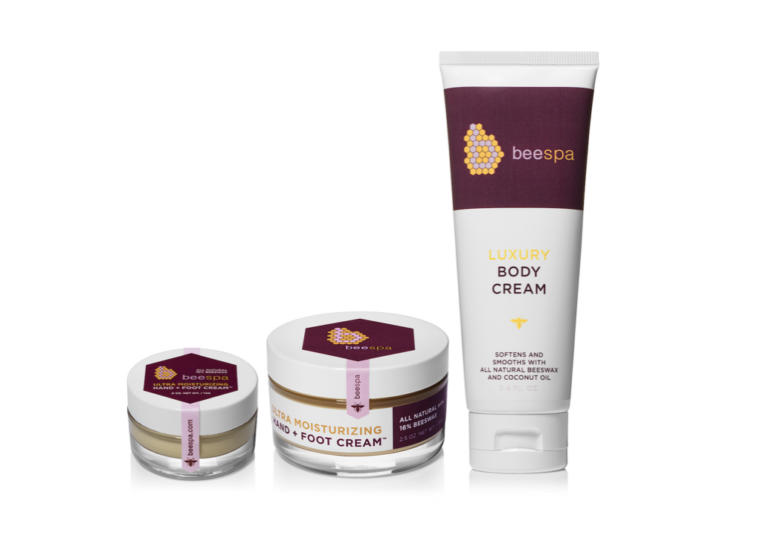 Why I Picked It – This is for Gwendolyn. She loves makeup time with Mama and this is a perfect add-on for our weekly ritual.
BeeSpa is an incredible all-natural skin cream designed to relieve dry, cracked skin quickly and naturally. Carefully crafted with 16% beeswax, BeeSpa products carry anti-inflammatory properties, and work to moisturize all skin – no matter how dry!  A natural, fresh addition to your self-care routine, BeeSpa provides the spa experience from your home, while simultaneously soothing cracked, irritated skin.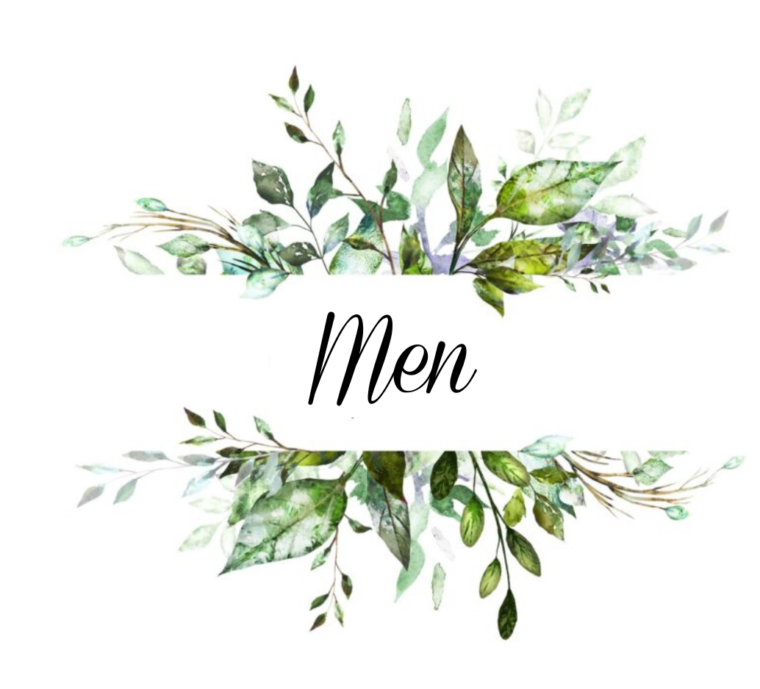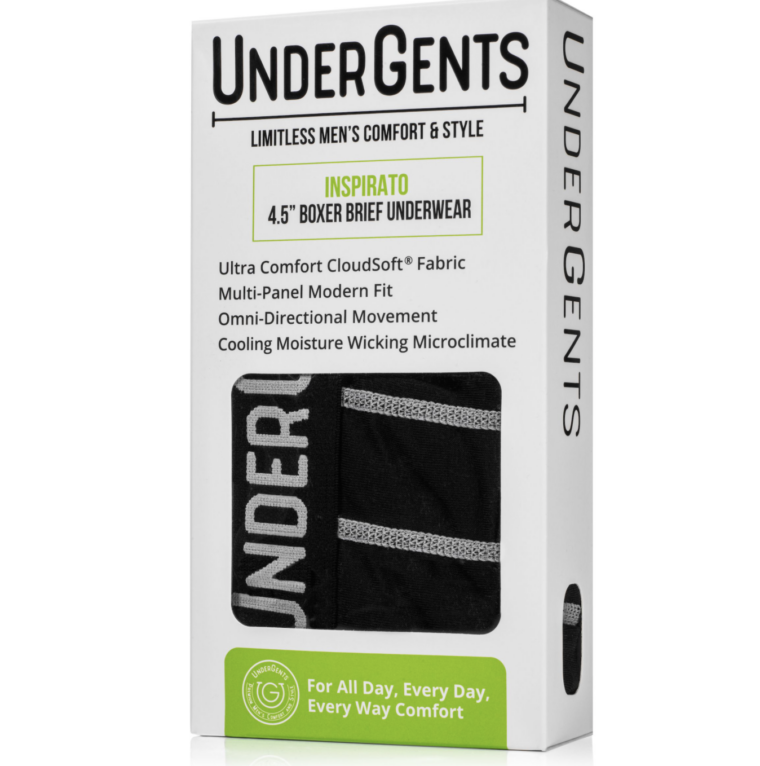 Why I Picked It – Eric has been looking for something new to wear and I thought this was a great option!
With a study showing over 70% of men are dissatisfied with their current underwear, UnderGents is seeking to redefine what every man can expect regarding the comfort and function of their underwear. Using CloudSoft, a new, nature-based micro modal fabric, UnderGents is able to provide unbelievable softness that's cooling, odor free, and moisture wicking while at the same time allowing for breathable movement.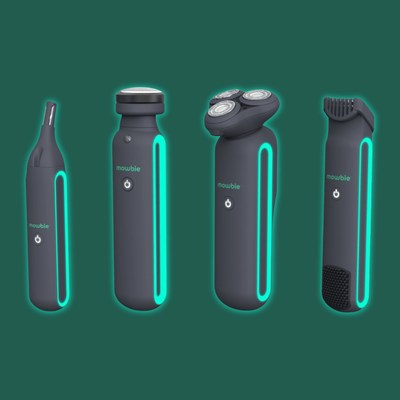 Why I Picked It – For Eric of course. I love the fact each one of the devices are super frugal.
Mowbie is a great holiday gift for your dad, brother, or uncle who loves self-care. Mowbie is an affordable line of grooming devices for the perfect shave. The line of four tools, all under $50, each offer different uses for the men in your life and are small enough to pack if they love to travel.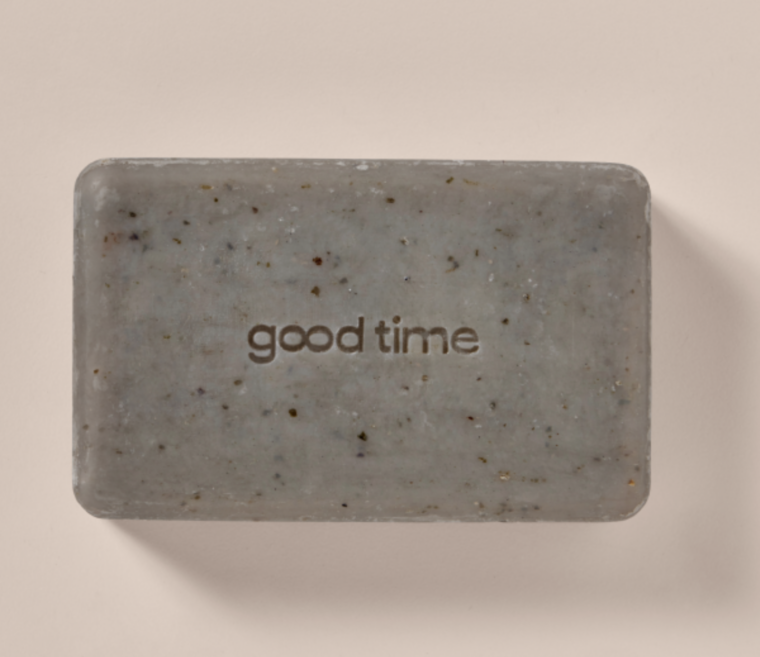 Why I Picked It – For Eric – I love the idea of shampoo that does not come in plastic. Eric loved the product especially the scent.
Good Time's body and hair bars are perfect. Good Time is 100% plastic and cruelty-free, vegan, and they donate 50% of their profits to support water initiatives. Each bar is priced under $20 and has scents inspired by nature.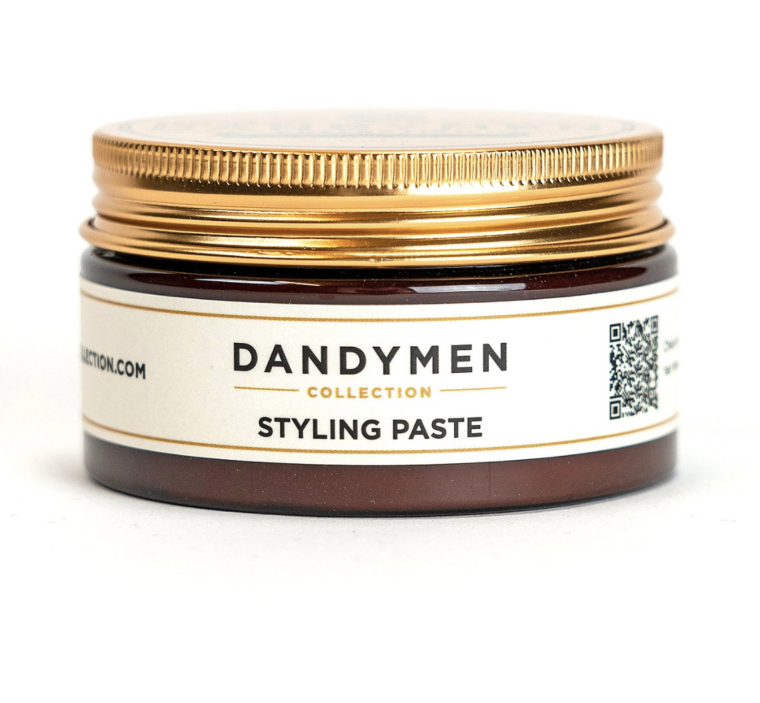 Why I Picked It – For Eric – he has been unhappy with his current hair styling products. He loves the styling paste the most from this brand.
Why I Picked It – For Eric. He has been in need for a good pair of headphones and I did not want them to cost too much.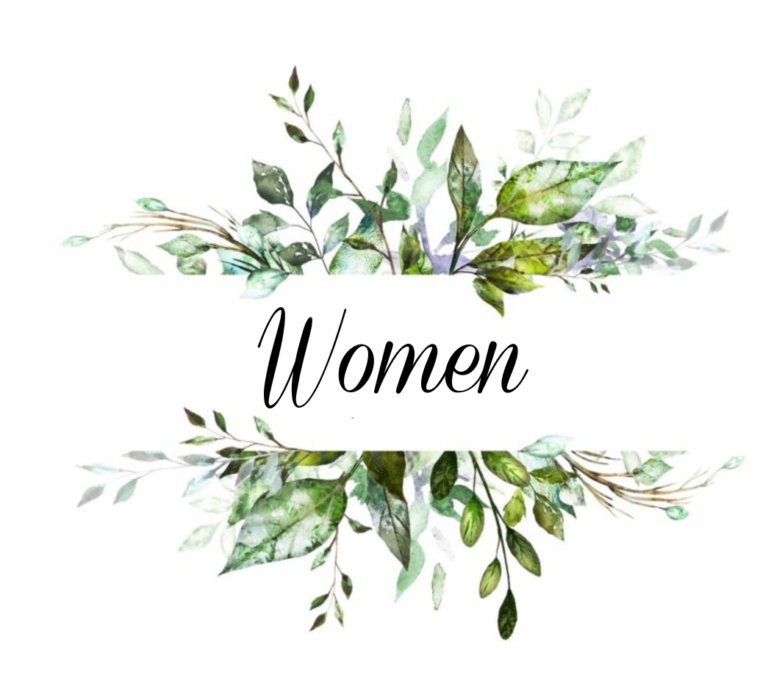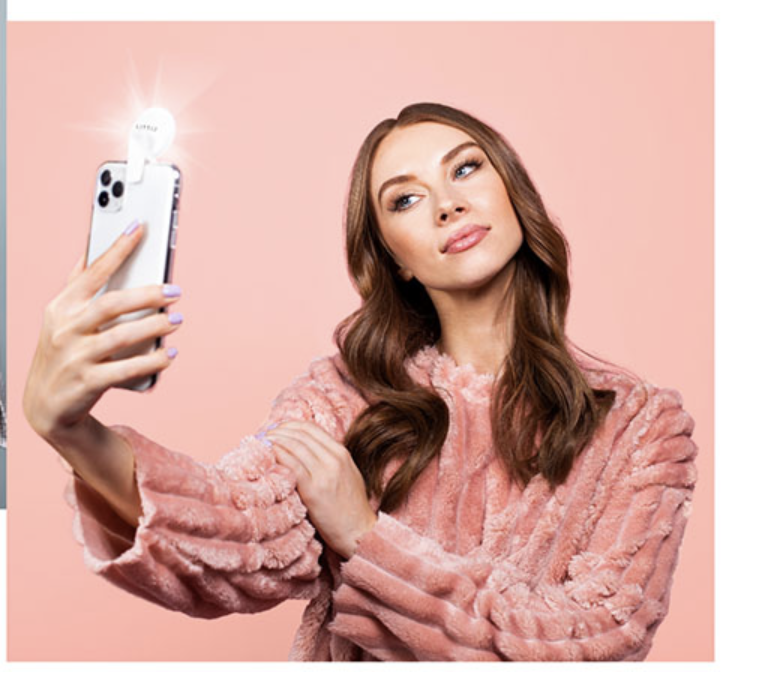 Why I Did I Picked It – I have been wanting a ring light and this likes a perfect option. It seems to work well for me and it is budget-friendly.
LITTIL is a product line of luxury, influencer and celebrity approved LED lights ranging from a mini clip for your phone to a full standing ring light for your office. With high powered lights and different settings to control the brightness level, LITTIL's range of lighting is perfect to brighten up your selfie, video, zoom or group shot!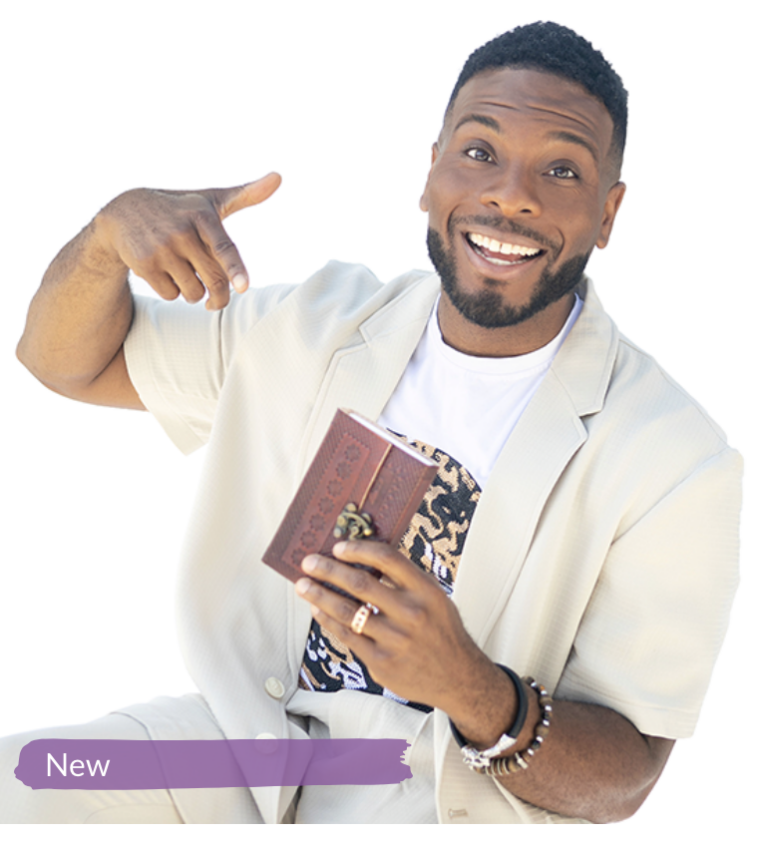 Why I Did I Picked It – I love supporting a great cause. I cannot believe the quality of these items I received.
The "Hope" Journal by actor, comedian, and World Vision supporter Kel Mitchell.
This perfectly designed ethically sourced, leather-bound journal is handcrafted by a group of local artisans in Jaipur, India, who earn fairtrade wages to support their families. ($60)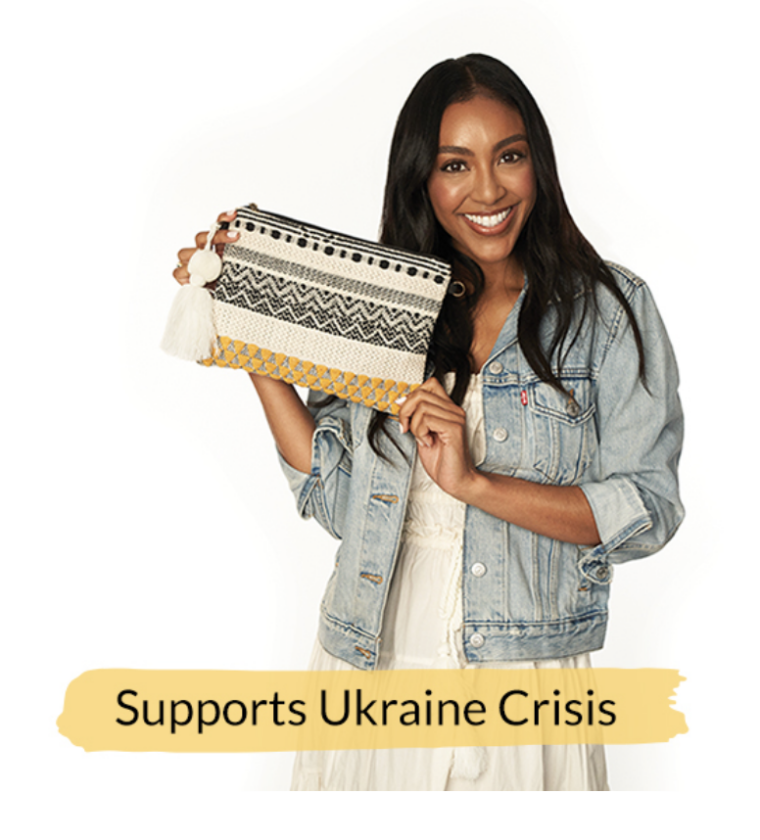 "All Things Possible" Crossbody Purse by TV host, multimedia personality, and World Vision supporter Tayshia Adams.
This luxe crossbody purse is handcrafted by fair-trade artisans in India and helps to support people at risk due to the conflict in Ukraine. ($120)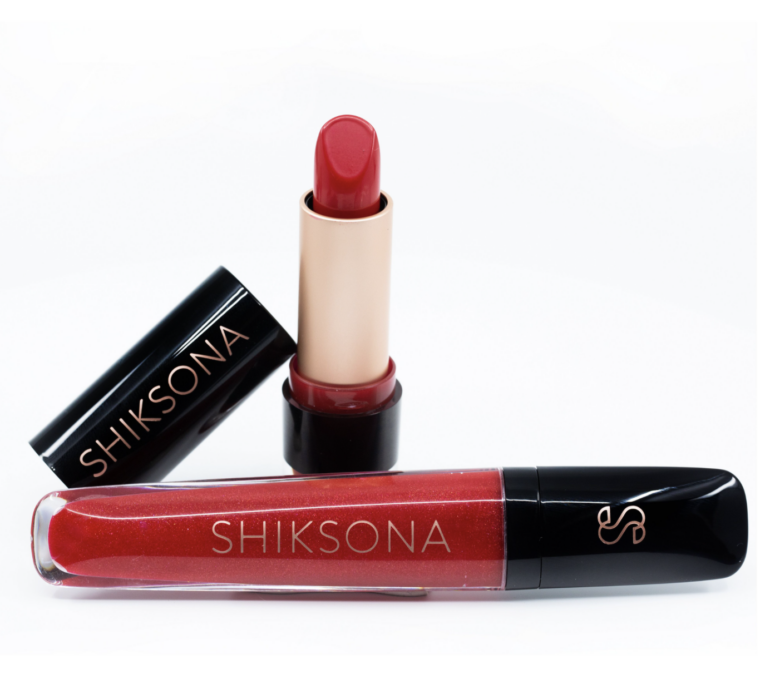 Why I Picked It – I am always on the lookout for new makeup to try. I highly suggest this brand – perfect stocking stuffer.
We all know what it's like to be overwhelmed, overworked, and over tired. It seems like there is no time for the super-woman on the go to devote herself to things such as a detailed beauty routine. Give her the gift of time with ShikSona Beauty's collection of five-in one lipsticks perfect for the woman who wants a glamorous, yet easy and accessible makeup routine.
Why I Picked It – I love the idea of having more recycled jewelry. It is petite and lovely. I highly recommend this ring.
Nebula Ring Set features a sapphire from Australia and three garnets from Madagascar. Comes in US size 4.5 to 9.5 and retails for $99. Let's talk about the ethics of this ring: made by hand, recycled silver, gemstones from known origin, plants five tree. Or choose necklaces for mom.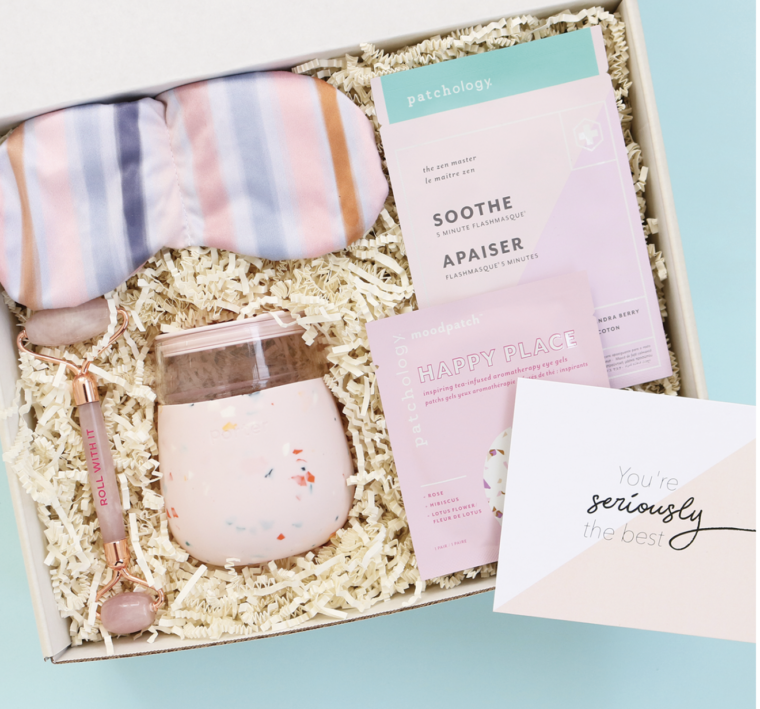 Why I Picked It – I love the idea of celebrating life's moments. I chose the Pamper box because it has been crazy over here and having this box takes all the guess work out and allows me to take some time for myself.
Why I Picked It – I love the vintage fashion look – I cannot wait to dress up with this scarf