Recall Roundup: Girl Dresses and Frozen PB & J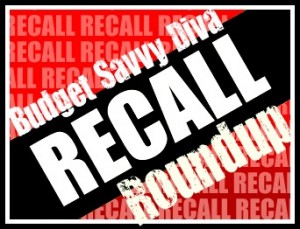 Recall Time 🙂
First one: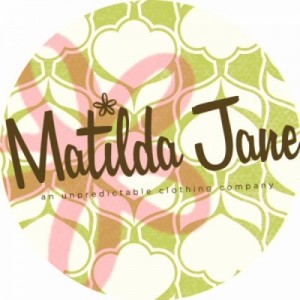 Units: About 1,500
Importer: Matilda Jane LLC of Fort Wayne, Ind.
Hazard: The buttons can come off, posing a choking hazard.
Incidents/Injuries: Matilda Jane has received one report of an incident with no injuries.
Description: The Chelsa dress is a girl's sleeveless sundress in sizes 2, 4, and 6. The top is white with green polka dots; the bottom is printed with a green and yellow floral design and has a multi-colored floral border at the hem.
Sold at: In-home trunk shows and online from February 1 through February 25, 2011.
Remedy:  Anyone possessing this dress should return it for repair or refund by contacting Matilda Jane Clothing.
Consumer Contact: For more information, contact Matilda Jane Clothing at [email protected], call collect at 260-424-3511 or visit www.matildajaneclothing.com.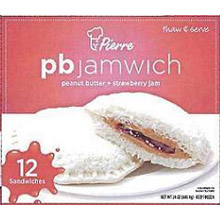 Oh no!!!
The peanut butter and jelly jamwich recall was announced on March 11 by the FDA and Pierre Foods after Listeria monocytogenes was detected in one product sample. There have been no reports of Listeria food poisoning in connection to the pre-made, crustless peanut butter and jelly circle sandwiches.
The manufacturer recalled 320 cases of "pb jamwich" sandwiches, sold in 12-count red cartons in the freezer section of Giant grocery stores in Maryland, Pennsylvania, Virginia and West Virginia. The affected packages have a UPC code of 7599921368 and have "Best if purchased by 03-11-2011" stamped in the lower right hand corner.
Listeria infections, also known as listeriosis, pose a particular risk for children, the elderly and those with weakened immune systems. For pregnant women, illness from Listeria bacteria can cause miscarriages and still births. The fatality rate associated with listeriosis is about 25%.