5 Inexpensive Gifts for the Woman Who Has Everything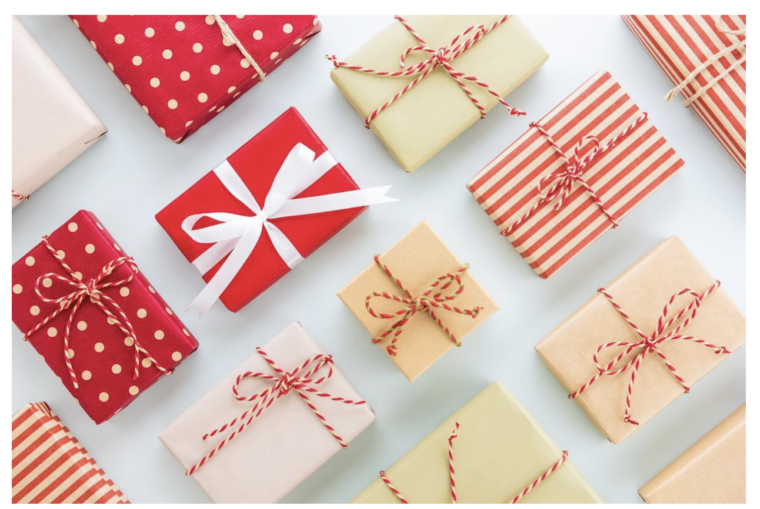 Have you ever found yourself faced with the delightful yet difficult task of selecting a gift for a woman who appears to have it all?
It's a challenge that many of us have encountered at some point, as we all have that one person in our lives who seems to have absolutely everything. But what inexpensive gift could you possibly give to such a woman that would be truly special? 
Well, keep reading to find out, as in this article, we'll explore the top 5 inexpensive gifts for the woman who has everything.
1. Customized Photo Book
Memories are priceless, and a customized photo book is a wonderful way to capture and celebrate special moments. It is a heartfelt gift that allows you to curate a collection of cherished memories and it shows the recipient that you have taken the time to select meaningful photographs and create a personalized keepsake. Gather a collection of photographs that hold sentimental value, whether it's from a vacation, a wedding, or a cherished friendship. 
You can arrange the photos in a chronological order, add captions or notes to accompany each image, and even include quotes that hold significance to the woman you're gifting it to. There are numerous online services that offer easy-to-use templates where you can design a personalized photo book with captions and even add little notes or quotes. 
2. Handmade Jewelry
Instead of buying expensive jewelry, consider making a personalized piece yourself. You can choose from a variety of inexpensive materials, such as beads, charms and chains, which you can use to design a bracelet, necklace, or pair of earrings. 
These materials come in countless shapes, sizes, colors, and themes, allowing you to mix and match them to create eye-catching designs that range from whimsical and playful to elegant and sophisticated.
You can even incorporate her favorite colors, birthstone, or meaningful symbols into the design to make it even more special. Handmade jewelry adds a personal touch and serves as a wearable reminder of your affection and effort.
3.  DIY Spa Basket
A DIY spa basket is a wonderful way to pamper the woman who has everything and allow her to indulge in some well-deserved relaxation. By carefully selecting affordable self-care essentials, you can create a customized spa experience within the comfort of her own home. 
Fill a basket with scented candles to create a soothing ambiance, luxurious bath bombs or bath salts for a rejuvenating soak, face masks for a refreshing skincare routine, aromatic oils for a calming massage, and a fluffy bathrobe for added comfort. Add a personal touch by including a handwritten note with recommendations for a peaceful spa day. 
This thoughtful gift allows her to unwind and indulge in some much-needed self-care, showing her that you value her well-being. You can get more ideas on other things to put in a DIY spa basket from giftguideideas.com. They offer well-detailed guides on everything related to gifts, and they provide very useful and practical suggestions.
3. Customized Recipe Book
For the woman who loves cooking or baking, a customized recipe book is the perfect gift, as it is practical and can be sentimental. You can gather family recipes or collect favorite dishes from her loved ones and create a compilation of culinary treasures. Organize the recipes into categories such as appetizers, main courses, desserts, and beverages to make it easy to read. 
Consider adding personal touches like notes, photos of the dishes, or anecdotes related to the recipes, which can evoke fond memories. You can present the recipes in a binder or, for a more polished look, compile them into a professionally printed book. Don't forget to add blank pages for her to add her own recipes over time to ensure that the book can grow with time.
5. Travel Mug
A travel mug is a practical and thoughtful gift for a woman who is always on the go. It allows her to enjoy her favorite hot or cold beverages while commuting, traveling, or doing anything for that matter. Look for a travel mug that is not only functional but also aligns with her style and personality. 
There are numerous options available in terms of colors, patterns, and designs, allowing you to find one that matches her taste. To add an extra special touch, consider personalizing the travel mug with her name or monogram.
Conclusion
Remember, when choosing an inexpensive gift for the woman who has everything, it's the thought and effort that counts the most. We all know that the best gifts are the ones that come from the heart, and when infused with a touch of creativity, it can go a long way. Personalizing the gift or selecting something that caters to her interests and preferences can make even an inexpensive gift invaluable.