I Entered The Oregon State Fair 2023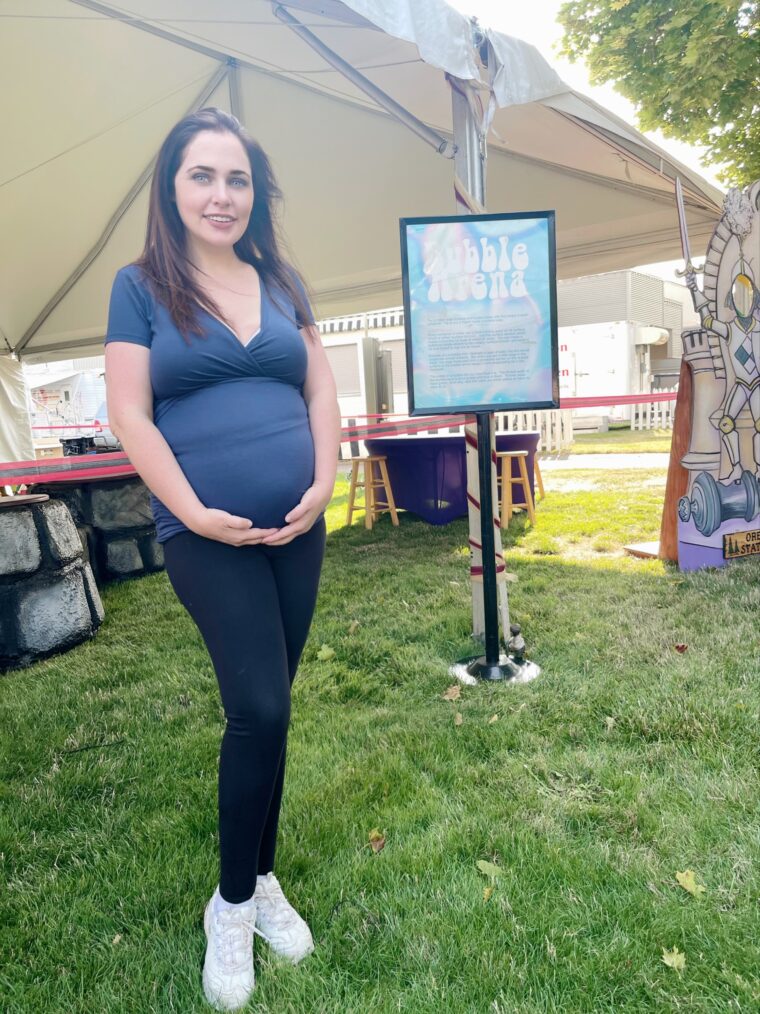 I also wanted to update you all that I enter the Oregon State Fair too!!!
Not in art — but in the Farm and Garden competition. I enter my tomatoes, squash, herbs and more so make sure to check it out in the Farm and Garden building. Oh and Gwendolyn entered her blackberries and tomatoes. We are heading there tomorrow to see if we won anything – fingers crossed!
I am kicking myself for not having a cute photo of me and my produce but I completely forgot. But I do have this cute shot Lawson took of me when we took everything in 🙂 Yay for updated baby bump photo!