GWENDOLYN'S ART WILL BE IN THE OREGON STATE FAIR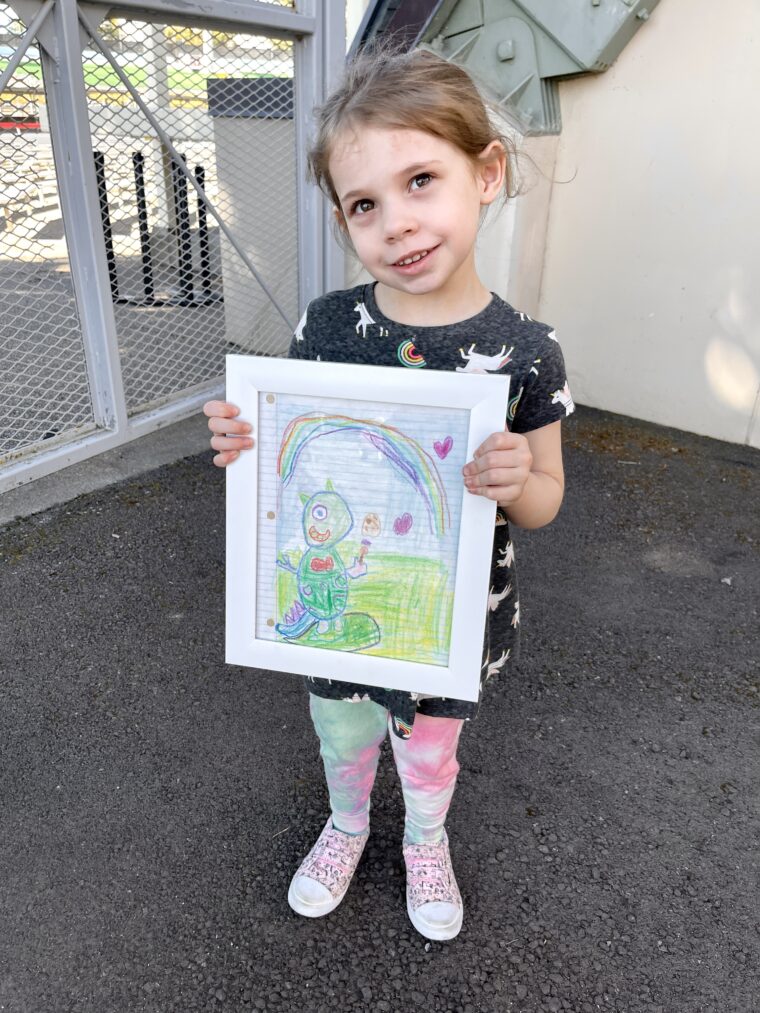 Guess What! Gwendolyn's is entering the Oregon State Fair AGAIN!
If you remember last year they thought she did not draw her picture – go HERE for all the details – she wanted to try again. She thought the lined paper would make it look more like a kid drew it. And of course she did both pictures on her own – I really think she has some talent and that she draws daily for at least an hour impacts her quality of work.
If you are heading to the Oregon State Fair please make sure to check out her art work – it will be in the creative living location. The fair is not going on for too long so make sure to check out the website for all the information. Tickets are pretty inexpensive – we are planning on taking the whole family!