Did Gwendolyn Win At The State Fair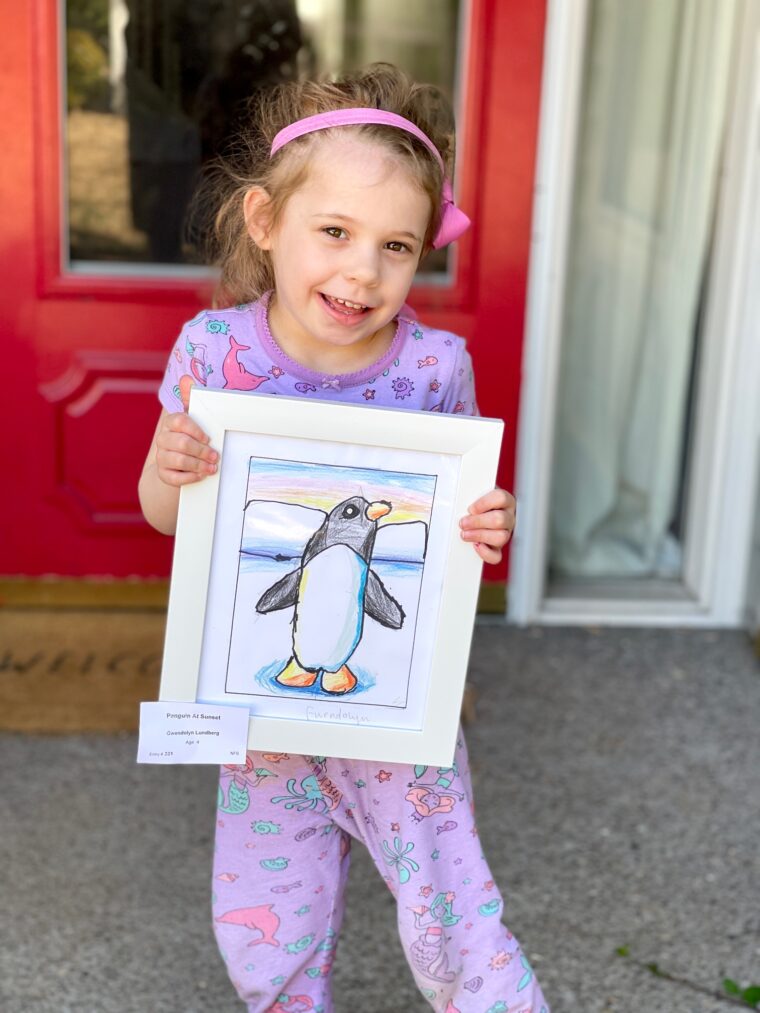 The BIG question did Gwendolyn win a ribbon at the Oregon State Fair.
Her penguin was in the 12 and under category and she was one of the youngest entries. Below you will see a picture of her with entries – those are a mix of 12 and younger and 13 to 17.
The short answer is sadly no. But there is a little bit of mama bear wanting to come out. I do not know how to write this without coming off rude?   I knew there could be an issue when turning in the drawing the fair worker stated something that it was not very believable that Gwendolyn drew the picture.
I ensured her – she did ( which you all know how much Gwendolyn has grown in the last year with her art). Long story short it looks like Gwendolyn's drawing was not judged along with the others. I do not want to post other kid's paintings and tear anyone down but to know that she did not have a chance because they did not think she drew her picture herself breaks my heart. If you really want to know who won first place the information is public on the Oregon State Fair website in visual arts.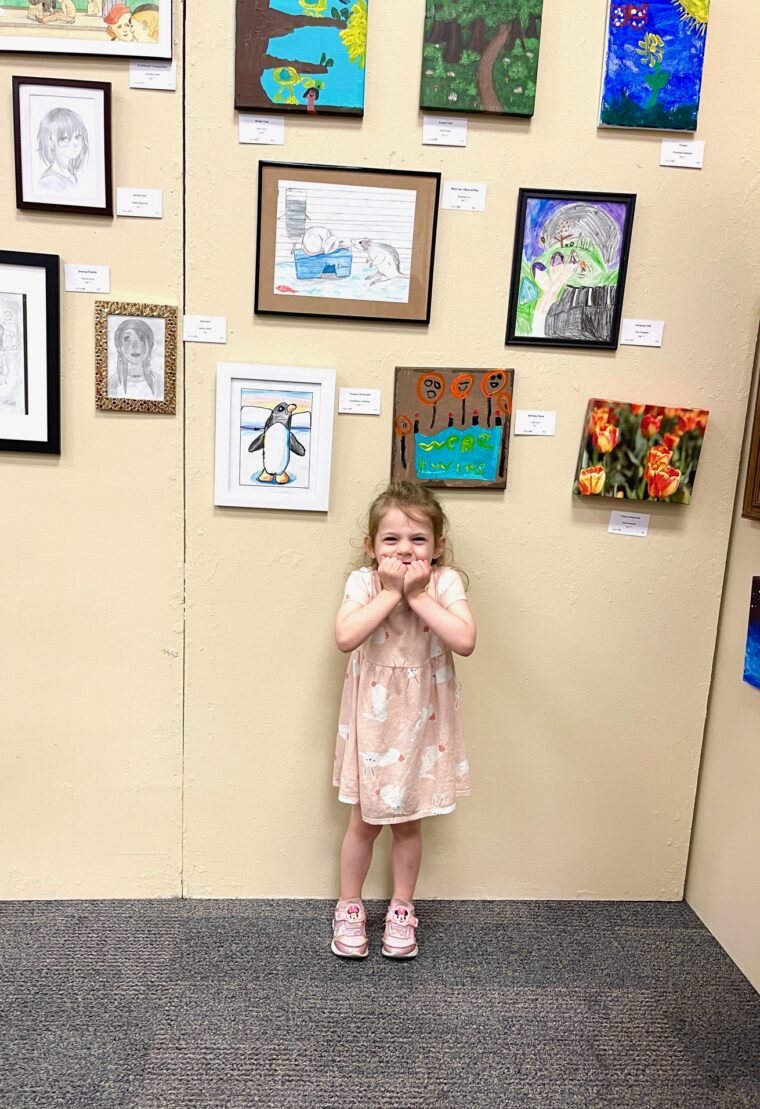 But the good news is that Gwendolyn never knew about the ribbons and was thrilled to be part of the event and plans to enter next year. Not sure how not to get the same result with the judging though. Gwendolyn wanted me to thank you all for the comments and even some of you went and saw the picture in person!