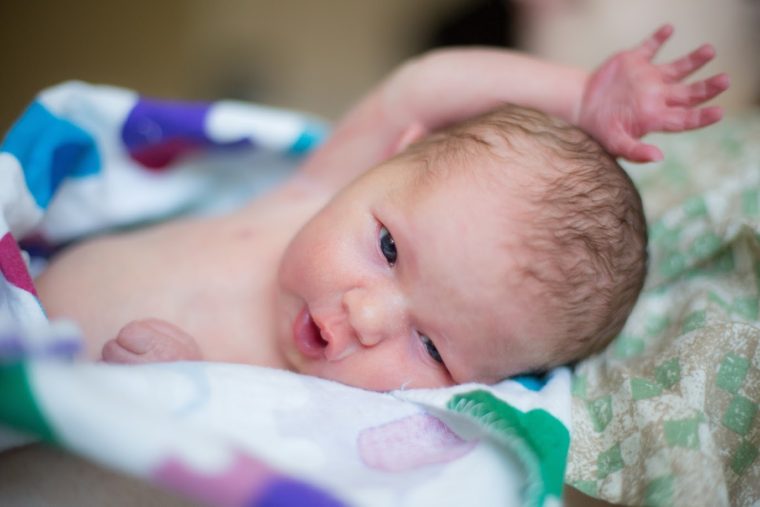 Today has been crazy! We did a newborn photo shoot here at the house and it was pretty warm. I do not know if it was the hot temperature or new fabrics touching her skin but Gwendolyn broke out in ( what we think were hives ) on her chest.
I contacted her Pediatrician and thought it would be best to go in. My dad and I went with little Gwendolyn while Lawson was at home with my mom. Of course by the time she was seen the rash was gone. The rash was white patches of raised skin – kinda looked like scar tissue.
Well the pediatrician was looking her over and said — " did you know she is tongue tied" – of course I had not. Sure enough I could see what he was talking about. I will have a whole different post about why I do not breastfeed ( I pump and feed) — short answer I have twins. I would love any experience you have with tongue-tied babies. She is now 6 pounds and 8 ounces — she gained 5 ounces in the past week so she is on track with weight gain. There was talk of a possible surgery to fix the problem.