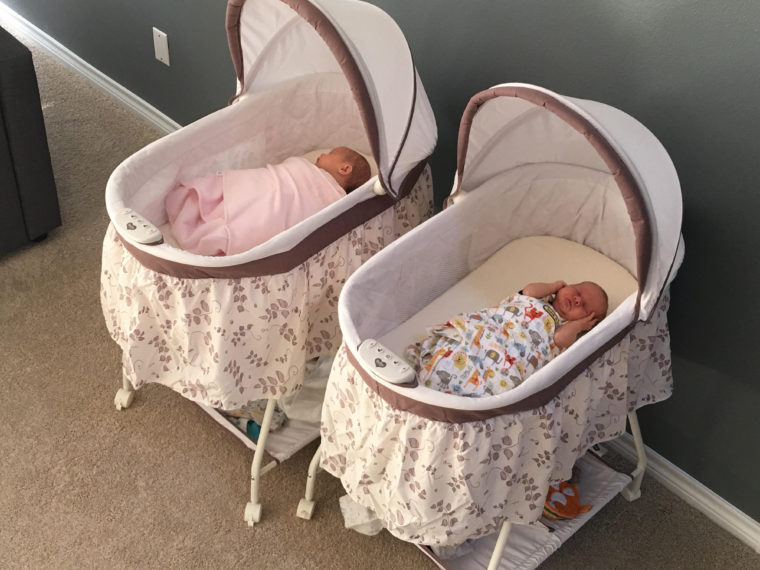 So the weirdest thing has been happening and I want your opinion on what we should do – I do not think it is caused by fatigue because we are getting some sleep – about 5 1/2 hours a night. Everything started when Eric was staying at the NICU with Lawson. I would say this problem has been happening for the last week.
Long story short – Eric has a dream about the babies being our bed and he freaks out and tries and find them and cannot. But this dream is manifesting physically now.
What happens – I wake up to Eric muttering to himself ( what he says mostly does not make sense) but it is always something about the babies. His eyes are always closed as he goes through the blankets ( trying to find one of the kids). If I do say something to Eric it seems like he cannot hear me – he ends up walking over to the bassinets where the babies are and snaps out of dream- like state. It registers that the babies are where they are suppose to be.
This has happened at home for the last 4 days. It really upsets Eric — I would love any advice on how to break this cycle.