Nighttime Feedings Routine for Newborn Twins
This shop has been compensated by Collective Bias, Inc. and its advertiser. All opinions are mine alone. #GerberPureWater #CollectiveBias
With twin babies running the house we understandably have a lot of schedules and prescribed protocols when it comes to getting things done.  Everything has a system from changing the babies' diapers and getting them in their clothes for the day, to the bedtime routine every night.  Perhaps the hardest routine to master was the midnight feedings of which there are usually two, but now that we've got it down, the twins only usually wake up for one.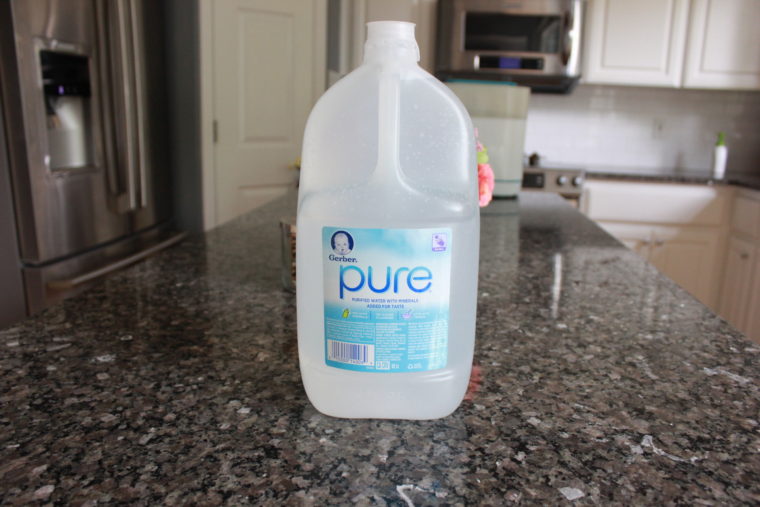 It is very important always to have a system in place, especially if you are going to be half asleep and having to measure scoops of formula and ounces of water.  We could use a machine that does all of that and warms the formula for you, but oddly enough we tried that and it did not work.  So the first thing we do when performing our bedtime routine is make sure we take the bottles we are going to need with us.  That's when the process really begins.
1.The first step is to take the bottles we'll need for the middle of the night feedings and Eric will pour out 180 ccs of Gerber® Pure® Water into a baby bottle – we buy the water at Walmart.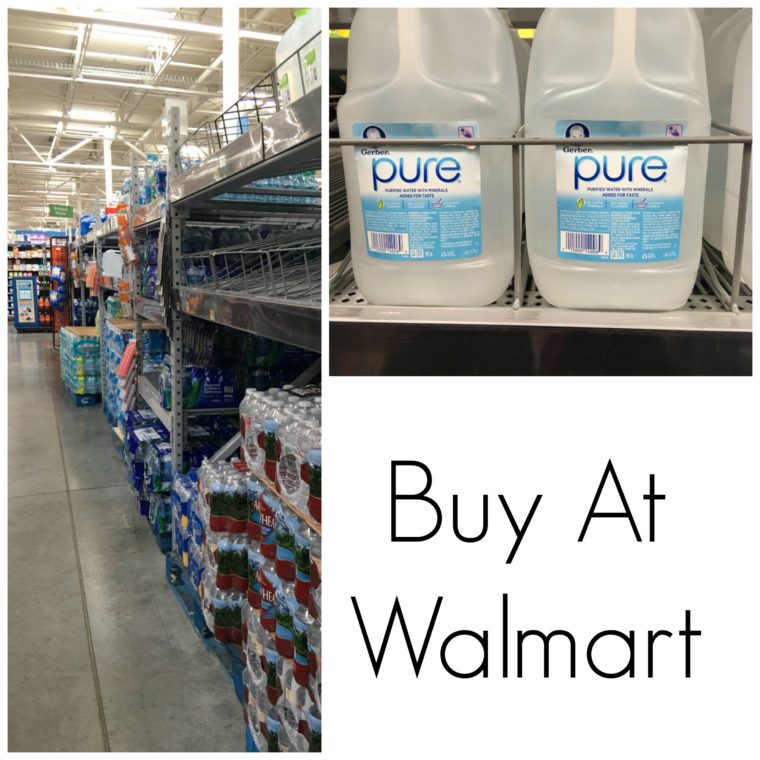 The choice of water is important because it is specially purified for babies under stricter standards using additional quality steps above and beyond the standards at Nestlé.  You can find out more about Gerber water and it's benefits here.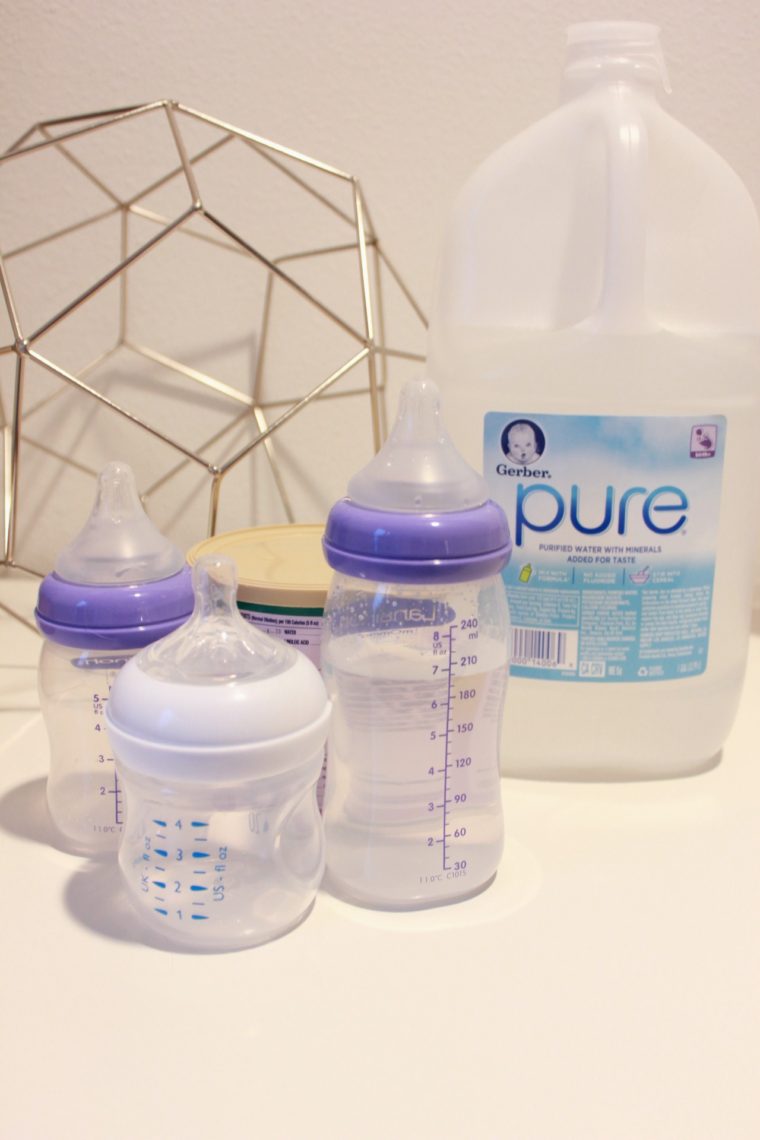 Before bed we make sure there are two small bottles for each feeding, a bottle of Gerber® Pure® Water, and enough dry formula to get us through the night.  Then it's time for shut eye.
2.When we wake up, hopefully not to the sound of screaming, it is time for action.  Eric goes to the bottles and puts three scoops of formula in the water and mixes it by rapidly swirling the bottle.  He then pours out 90 ccs in each bottle and rinses the larger bottle out setting it aside to dry.We each take a baby and a bottle and head to another room which has a daybed.  We don't sit up in our bed because it is bad for the mattress and the nursery only accommodates one at a time, so we find the daybed perfect for our night feedings.  Watson follows us in and hops up on the bed to join us while we feed the twins.
3.We burp the babies every 30 ccs they drink and when their bottles are empty, Eric takes Lawson into the nursery to change his diaper while I let Gwendolyn lay on top of me in the bedroom.  Eric comes back and we switch babies, so that Gwendolyn can be changed and Lawson can lay on me.  This relaxes them and melts them like butter.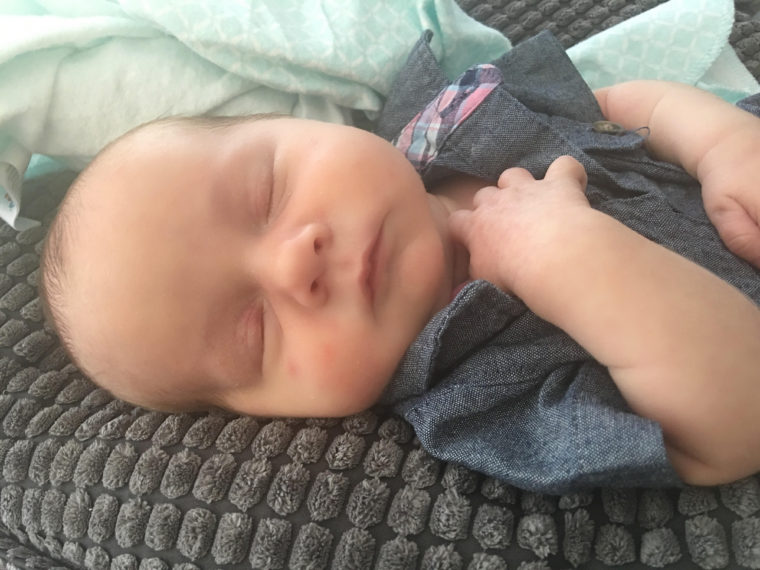 4.After feeding and changing we swaddle the babies and put them in their bassinets.  Eric sprays a little soothing mist in the air above them and measures out another 180 ccs of Gerber® Pure® for the next feeding (unless they  slept past the first one, which is awesome).
There you have it.  That's our well oiled machine that we manage to run each groggy half-awake/half-asleep night.  Seriously, the measuring thing in the beginning, before we got into this routine was not good.  Long awkward pauses, staring at the numbers on the bottle with no comprehension of their meaning… probably drooling.  I'm so glad we at least have that down, now.