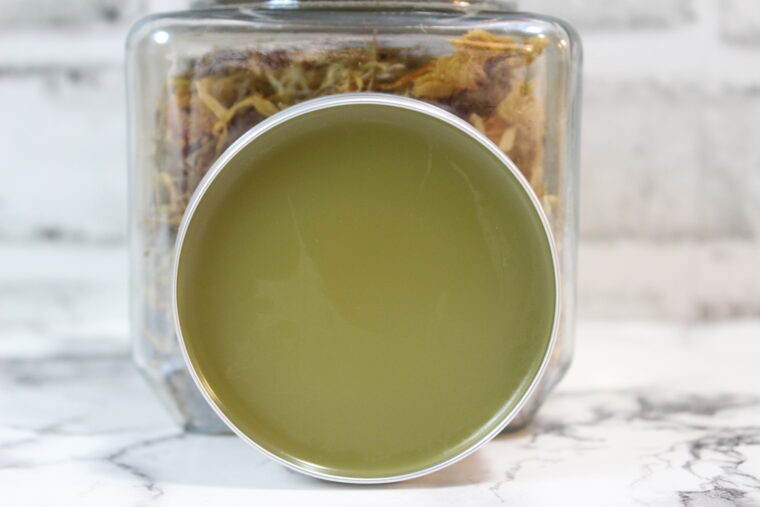 After a day spent basking in the sun, your skin can feel both invigorated and fatigued. While sunlight offers essential vitamin D, it's equally important to address the potential discomfort caused by prolonged sun exposure. Our After Sun Soothing Salve is your go-to solution for nurturing and revitalizing your skin post-sunshine. In this blog post, we'll delve into the benefits of our soothing salve and how it can provide the relief your skin craves.
The Power of Natural Ingredients
Our After Sun Soothing Salve is a harmonious blend of natural ingredients that work together to soothe and rejuvenate your skin. Aloe vera, known for its calming properties, forms the salve's base. This plant powerhouse is rich in vitamins, minerals, and antioxidants that aid in reducing redness and inflammation caused by sunburn..
Relief from Irritation and Redness
Sunburn can leave your skin feeling irritated, tight, and sensitive. Our After Sun Soothing Salve offers instant relief, cooling down the affected area and alleviating discomfort. The combination of aloe vera and calendula extract works synergistically to bring down redness and soothe the skin's surface, making every application a moment of pure comfort.
Hydration for Quicker Recovery
One of the key factors in recovering from sunburn is maintaining proper skin hydration. Dehydrated skin can exacerbate peeling and itching, slowing down the healing process. Our salve's infusion of coconut oil and shea butter creates a moisture barrier, preventing water loss and promoting the retention of essential hydration. This aids in faster skin recovery and minimizes the unsightly effects of sun damage.
Nourishment and Rejuvenation
Beyond immediate relief, our After Sun Soothing Salve contributes to the long-term health of your skin. The nourishing properties of aloe vera, calendula extract, and coconut oil help to rejuvenate the skin's appearance and texture. Regular use can lead to a more even complexion and improved skin elasticity, making it a staple in your post-sun skincare routine.
How to Use
Applying our After Sun Soothing Salve is simple. After a day in the sun, gently cleanse your skin and pat it dry. Take a small amount of the salve and apply it to the affected areas using circular motions. Allow it to absorb fully before covering the area. For best results, use as often as needed to maintain comfort and promote healing.
Conclusion
With our After Sun Soothing Salve, you don't have to suffer the consequences of sun exposure in silence. By harnessing the power of natural ingredients, our salve provides relief from irritation, redness, and dryness, all while promoting the rejuvenation of your skin. Make this salve an essential part of your summer skincare routine to ensure that your skin remains healthy, vibrant, and well-nourished. Embrace the soothing embrace of nature's remedies and let your skin bask in the afterglow of the sun.
Ingredients:
¼ cup lavender

 

¼ cup aloe vera powder
¼ cup comfrey leaves

 

¼ cup calendula
1 cup avocado oil
1 ½ to 2 tablespoons beeswax pellets
5-10 drops of lavender essential oil

 
Instructions:
Add in your aloe vera powder, comfrey leaves, lavender, and calendula all in the jar, trying to keep it about halfway full.

 

Pour the avocado oil into the glass jar, filling it and making sure everything is covered.

 

Put the lid on and keep it covered for 4 to 6 weeks to infuse the oil. Shake the jar every day.

 

After the infusion period, strain the oil through a coffee filter or coffee press.

 

In a double boiler or microwave, melt the beeswax and infused oil slowly.

 

Allow it to cool slightly and then add a few drops of lavender essential oil.

 

Pour the mixture into small tins and let cool for a few hours or overnight.

 
Notes:
This recipe yields approximately 6 to 8 ounces of salve.

 

The salve can be stored in a cool, dry place for up to six months.
Be sure to label your salve with the ingredients and the date it was made.
To test the consistency of the salve, place a small amount on the back of your hand and let it cool. If it's too soft, add more beeswax; if it's too hard, add more oil. I like it softer to apply to sunburns carefully.