Newborn Twin Bathtime Routine
This shop has been compensated by Collective Bias, Inc. and its advertiser. All opinions are mine alone. #GiftingForBaby #CollectiveBias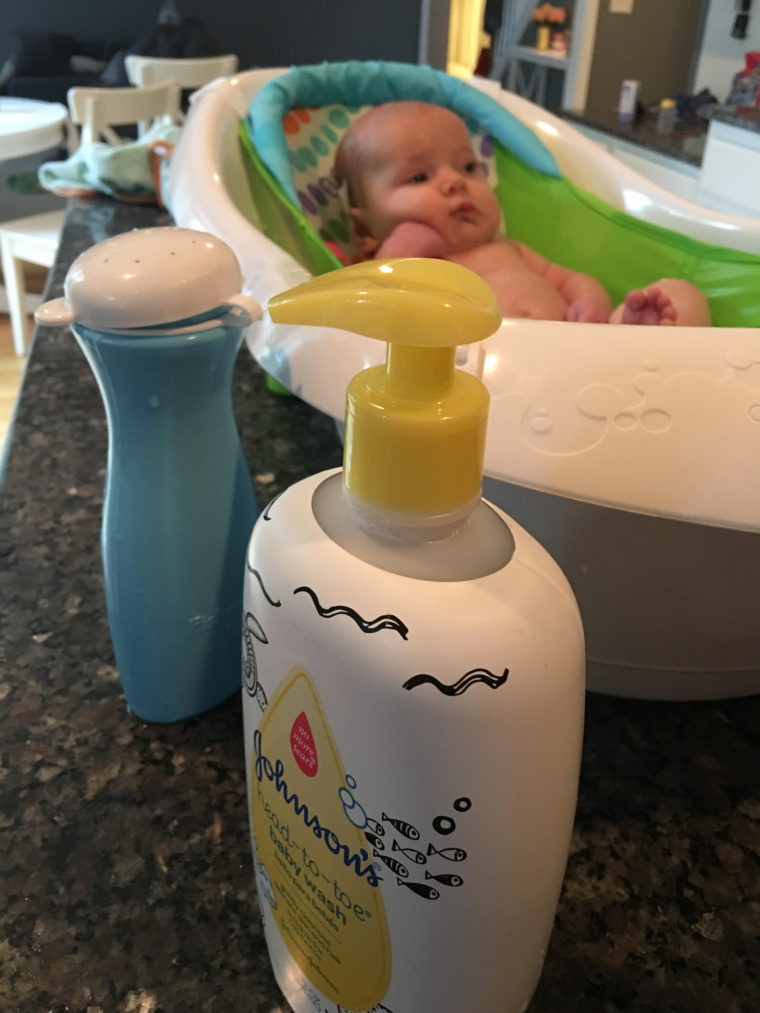 Gwendolyn and Lawson had a good doctor's appointment yesterday.  They are gaining weight as expected and the fever they went in for is since gone.  They were back to turning heads in no time.  We discussed their nighttime feeding habits and how we were waking them up to feed them in the middle of the night per our primary pediatrician's recommendation.  There was some concern about their weight gain at the two month appointment, but the doctor we spoke to yesterday recommended sleep and unless they are waking up hungry not to feed them.  Eric was happy about this, but I don't like conflicting information.  If this is true, it will be a nice addition to our nightly routine.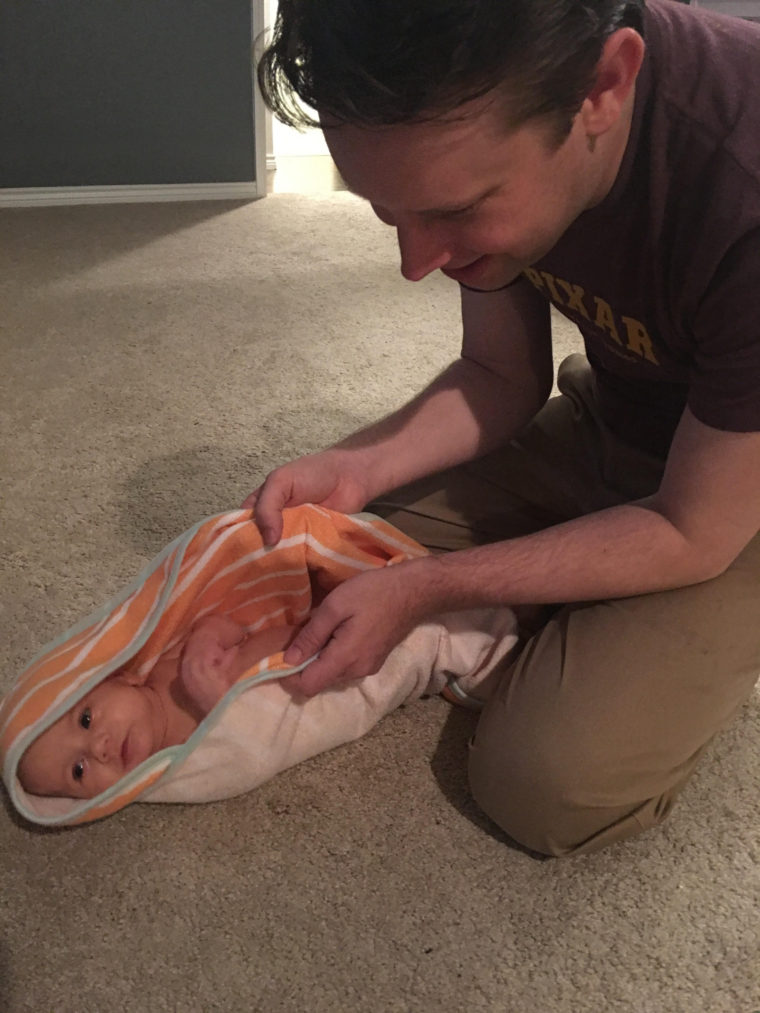 Both babies have responded very well to their bedtime routine and usually have no problem going to sleep and staying asleep.  That's because we have a very regimented bedtime program involving preparatory tasks and Johnson and Johnson baby products that I initially received as a gift basket for my baby shower, but have since replenished at Target, and have incorporated it into our system ever since the babies were home.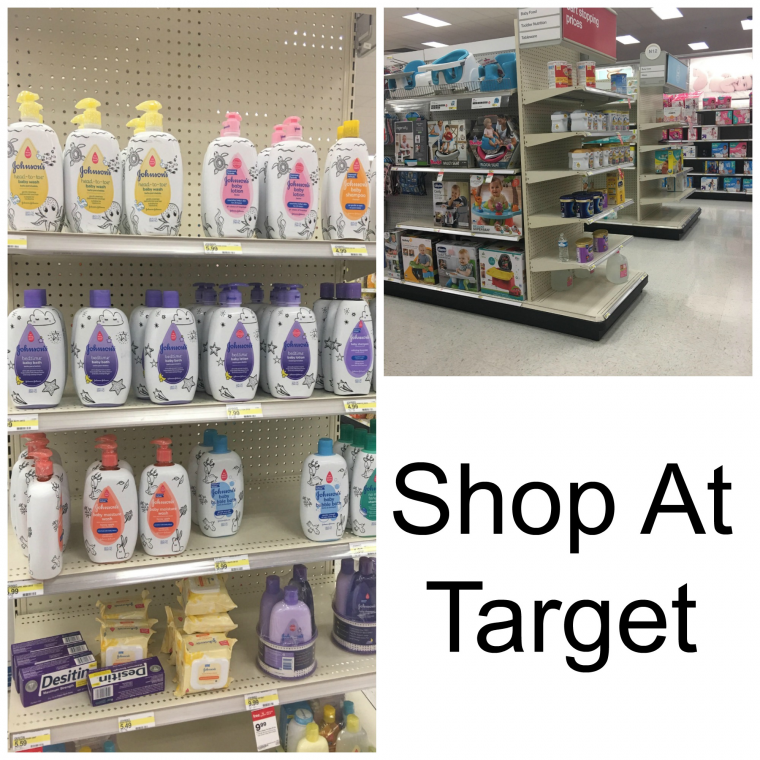 For me Johnson and Johnson has always been synonymous with baby care.  I trust that safety is their number one priority. They even show their dedication to safety here.
To find out where I bought everything hover over the image below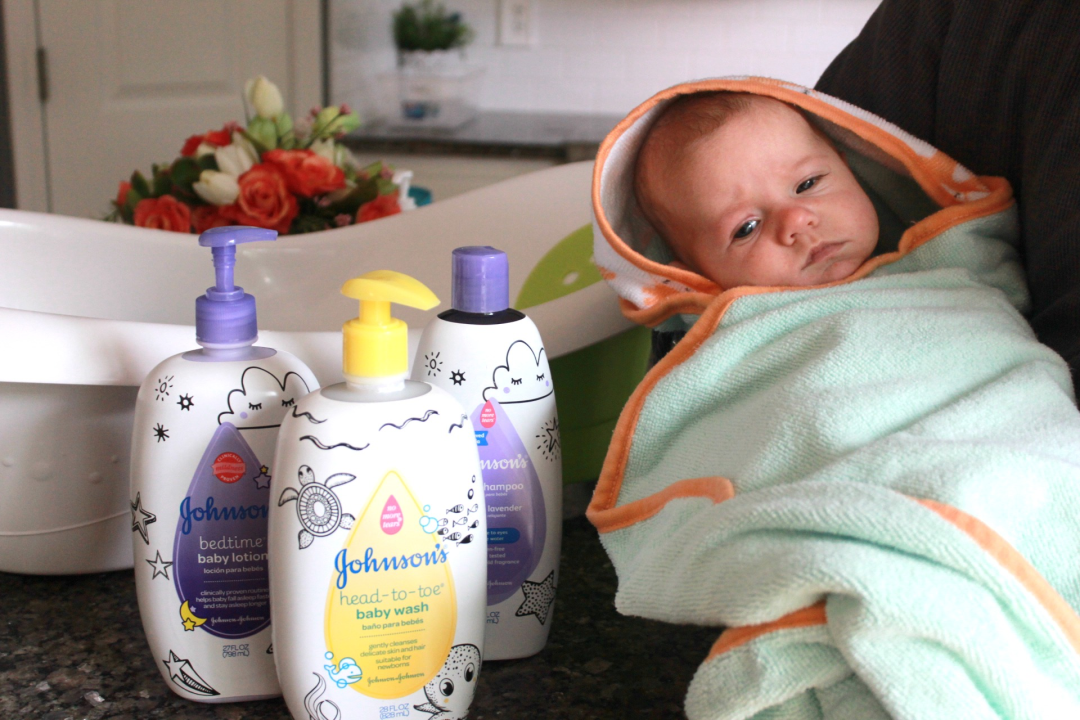 The high standards at Johnson and Johnson make them the best choice for baby.  Their products are hypoallergenic and contain no Parabens or Phthalates.
When we begin Gwendolyn's spa treatment, as we refer to her bath (Lawson gets a bath as well but he doesn't buy into the spa concept quite the same way), we give her a nice gentle massage and a shampoo with Johnson's ® Head-to-toe Baby Wash.  Gwendolyn especially loves this treatment.  We do the baths one at a time.  Eric preps a baby while I get the water to temp.  He places the baby in and gives him/her a good scrub with a washcloth while I work the wash into the hair.  We rinse together and Eric waits with a towel to receive the baby and return to the changing room to put on his/her sleeper for the night.
After a good clean bath we feed them their dinner and they become very calm.  I also do my final pump for the day of breast milk and make up bottles for tomorrow.  When we feed them we are always sure to burp them after every 30ml they drink, to prevent gassiness.  When they are fed and the bottles are prepped for the next day, we begin taking the babies upstairs along with numerous other items (cell phone chargers, water bottles, binkies, that we keep nearby wherever we tend to be in the house.  It's like closing shop downstairs when we move upward for the evening.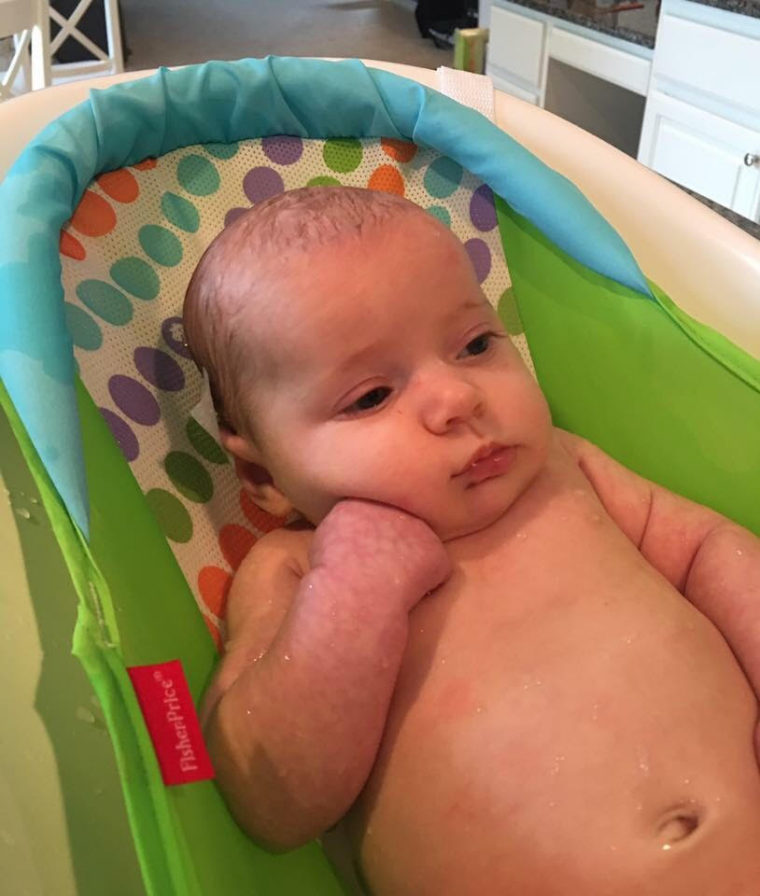 While Eric closes everything down and makes sure we have everything we'll need during the night I massage each baby in bed with Johnson's ® Bedtime Baby Lotion.  This is a crucial step in prepping the babies for bedtime.  I get them all lotioned up and Eric takes them away one at a time for a final diaper change.  When they are changed he brings them back to bed and reads them both a story which usually puts them right to sleep.  After the story he places them in their bassinets and we are free and clear to get some much needed sleep.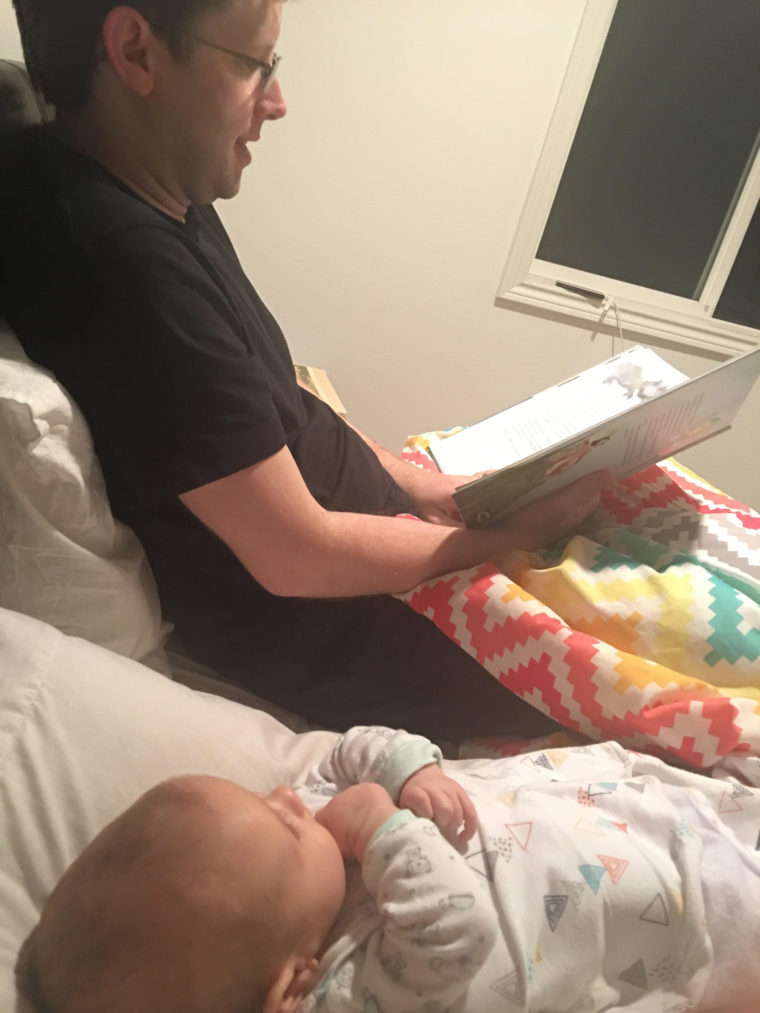 That's how we do it and it works fantastically.  We have been setting alarms for ourselves to get up in the middle of the night to feed them, but it looks like we may not need to be doing that anymore if we are letting them sleep through the night.  That would be amazing.  I really loved getting a gift basket of Johnson and Johnson products for the babies.  What's really cool is that they now have stylish skins that make for an even better presentation.  The new skins are exclusive to Target so go to your local store, or click the image to buy online.