Lawson Needs To Go To Therapy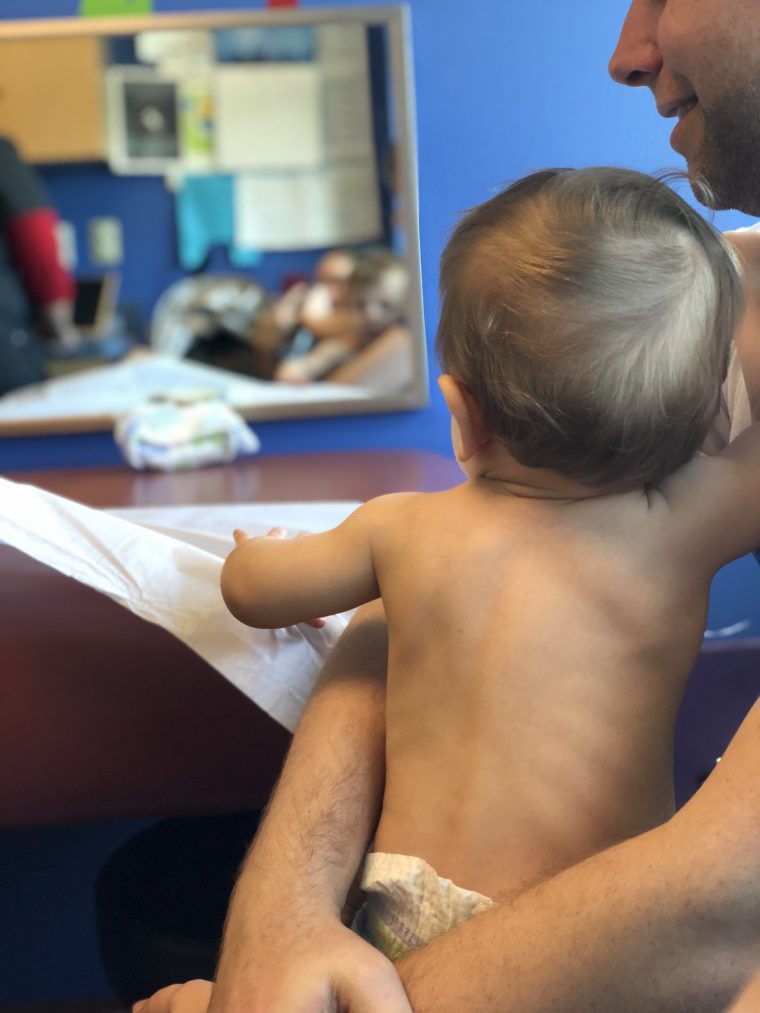 The one year appointment did not go great. Good news – the twins are healthy. I thought the appointment was going to be over with when our pediatrician got serious. If you did not know weight has ALWAYS been an issue for Lawson. He was born at a great weight for a preemie ( 6 pounds) but ended up not being able to consume food well which landed him in the NICU for 2 weeks.
Since NICU time trying to get weight on this boy has been tough. He is always around 3 – 4% percentile on the preemie chart. Well their pediatrician explained that he is low in weight but always gained enough to keep on a nice curve; however, his progress crashed. He did have a cold a couple weeks before which hurt his weight gain – but beyond that we have an issue with Lawson….
Something we have not really talked about before. Lawson will not eat solid food. At all. It has been 6 months of solid food for the twins and it has been such a struggle. Anything thicker than applesauce he will gag and throw up. EVERY SINGLE TIME. He also has ZERO interest in food – loves milk and that is IT! Because he is not getting enough calories and he is so active he is barely gaining weight. He is 50% in height and 1% in weight. He is at 17.5 pounds at the moment.
Long story short – the pediatrician referred us to a occupational therapist for Lawson to help him eat. We see her in about 2 weeks. I am so hopeful since it has been such a long road trying to get calories into him. The pediatrician discussed the issue is most likely from being a preemie and some sort of gag reflux that has gone wrong?
If you have any advice we would love to read it 🙂