Watson Acting Out Because of The Twin Babies
This shop has been compensated by Collective Bias, Inc. and its advertiser. All opinions are mine alone. #ProtectFromPetMess #SeasonalSolutions #CollectiveBias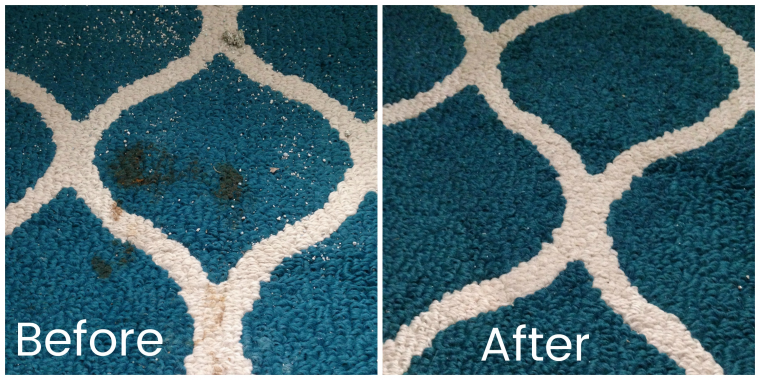 The rain has started up again in our geographic area.  I have been trying to get the most out of the summer months and I feel them slipping away.  There are some great things about fall that I am really looking forward to but the cold wet weather causes some problems for us.  Taking out the babies is out of the question during a rain.  Accidents escalate, making driving a pain.  And our carpet seems to get stain after stain (Okay, I didn't mean to start rhyming but when I saw what was happening I went with it.  Sorry, not sorry). Hover over the image below to purchase Stainmaster.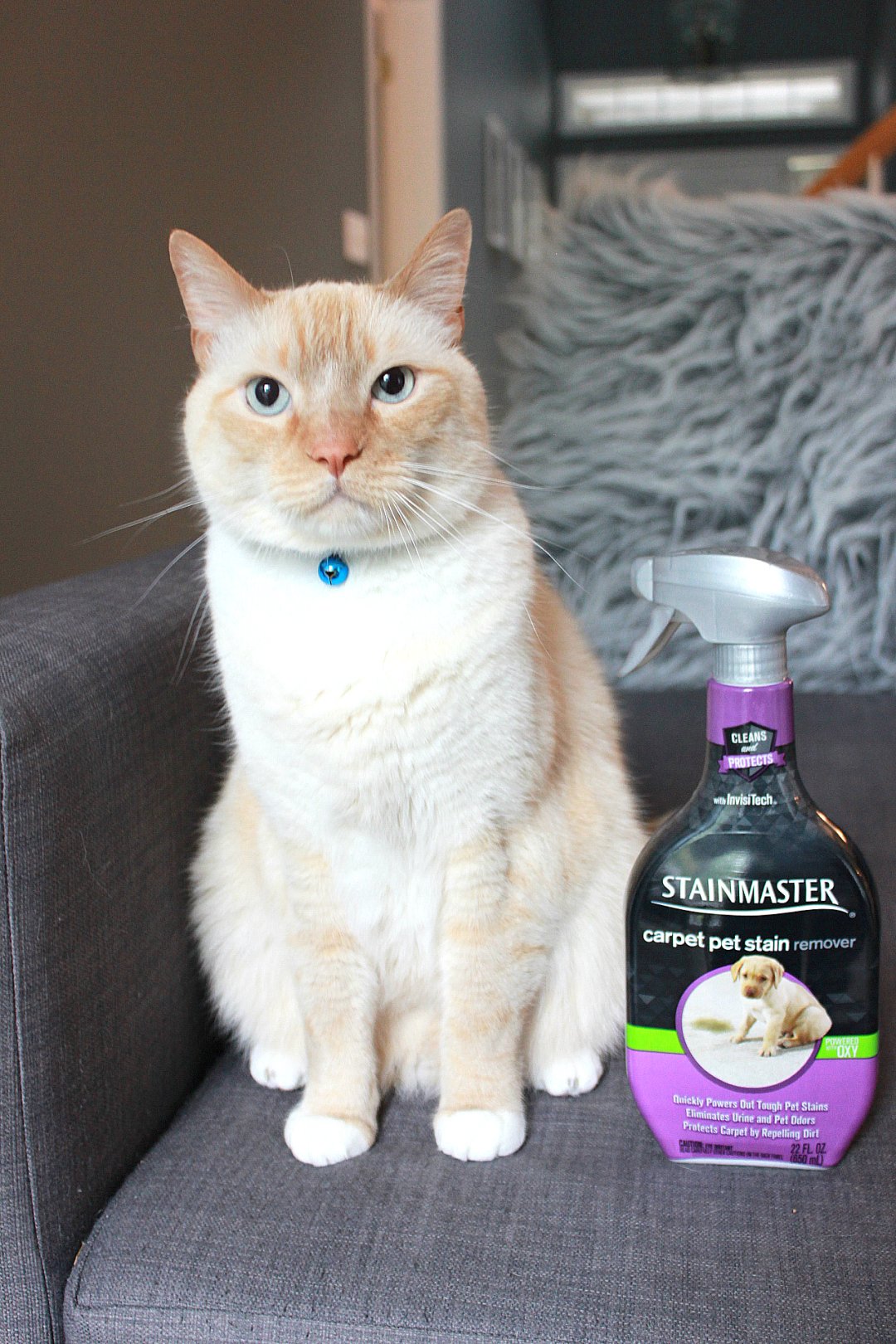 It's true though.  Fall rains mean there is mud everywhere, not to mention just the general wetness that gets tracked into the house that Watson tends to spread.  It's normally really cute when he gets his bursts of energy and bolts through the house like a maniac.  Occasionally a dingleberry or some litter will get stamped into the carpet, but there is just so much more potential damage in the wet months because of the mud and debris from the falling leaves.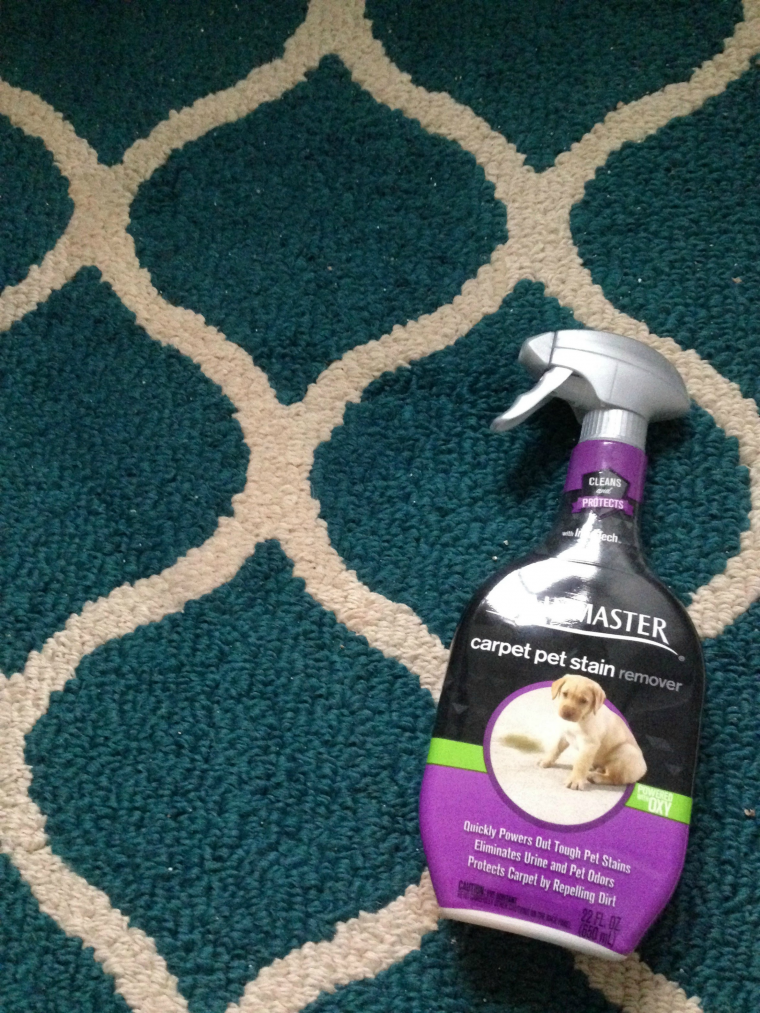 Our carpet is somewhat new and we have tried to maintain it which is not always easy when you have a cat.  I can't wait to see what two crawling babies adds to the mix.  I'm confident we can handle it, though because we are always able to take out the toughest stains Watson can dish out, ever since we purchased STAINMASTER ® ™  Carpet Pet Stain Remover at Target.  It lifts away tough pet stains and eliminates odors.  Which is great, because that's what it's supposed to do… But it really works.  Watson left a huge poop on a rug in the laundry room a few days ago and I stepped in it.  Even worse, I knew it was there and I still stepped in it; but we are not going to talk about that.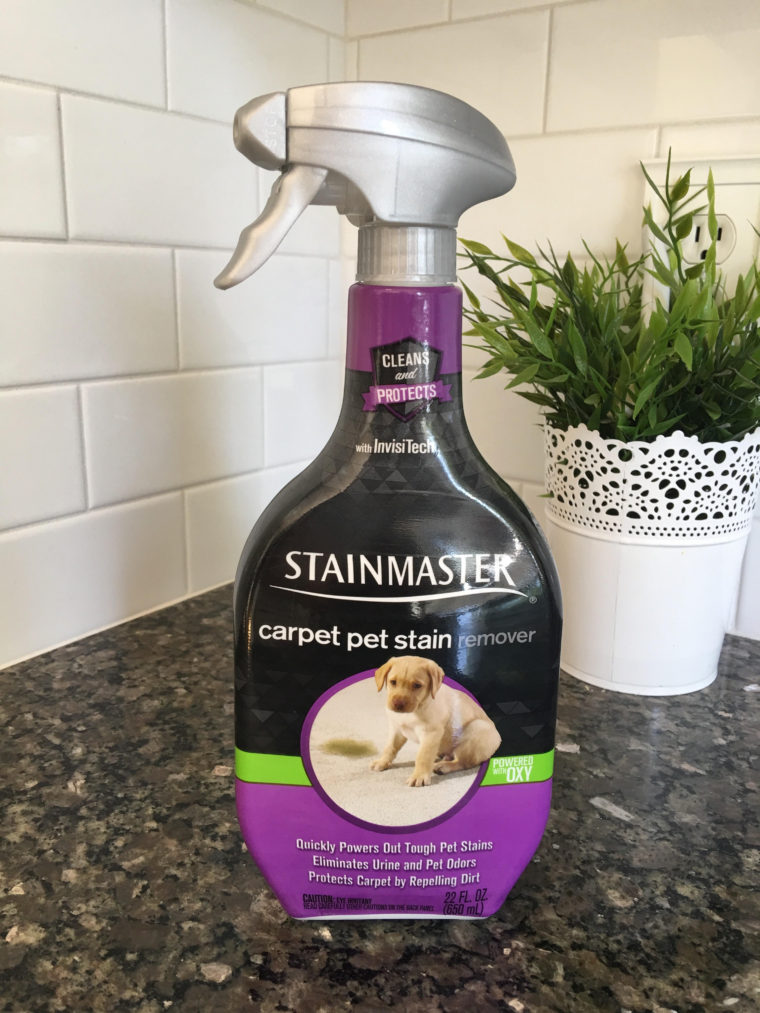 It was so easy and effective using the Carpet Pet Stain Remover on our soiled rug.  We followed the simple instructions on the bottle and the stain was gone.  But STAINMASTER ® carpet care products also protect against future stains.  They go beyond their trademarked ODOR REMOVE ™ technology with further breakthroughs that allow the carpet cleaner to quickly clean on contact and repel dirt to protect against re-soiling.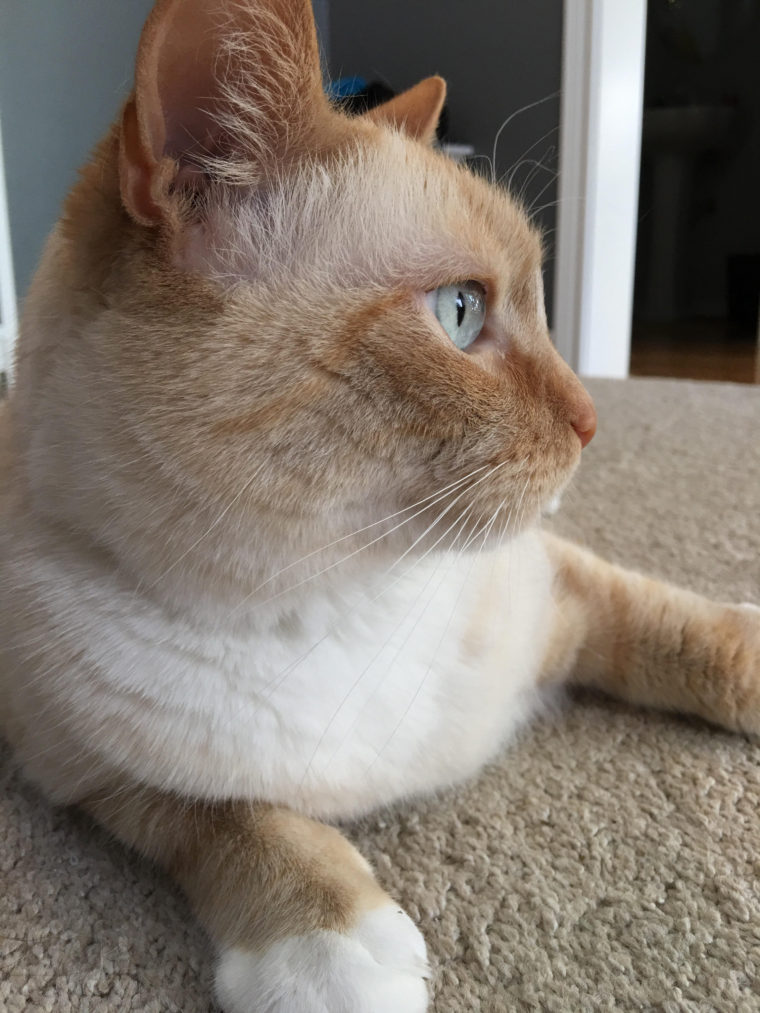 You can use this stuff for urine vomit and feces, but also for everyday stains like coffee and grape juice or chocolate syrup, motor oil and soil.  Other carpet cleaners leave behind a sticky residue which just attracts more dirt, but STAINMASTER leaves no residue, only an invisible dirt repelling shield.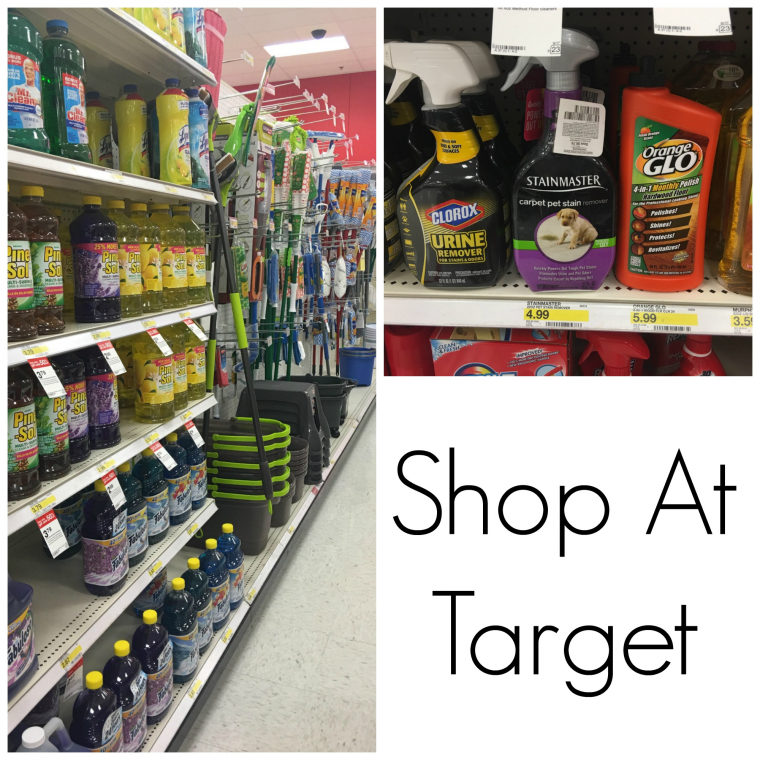 You can find STAINMASTER ® ™ Carpet Pet Stain Remover in the cleaning aisle, or you can buy it here
Here how to use it:
Spray liberally on the affected area
Wait 3-5 minutes (this allows the solution to penetrate the stain.)
Dampen with water and blot clean with a colorfast paper towel or cloth.
The longer you let the stain set, the more you may have to repeat the steps above, but I cleaned Watson poop out of the carpet with one try.  For more great Fall solutions go to HERE.