ZonePerfect Is A MUST For This First Time Mom
Disclosure: I have been compensated by ZonePerfect® for this post, however I am sharing my own thoughts. All opinions are my own. #Ad #ZonePerfectRevitalize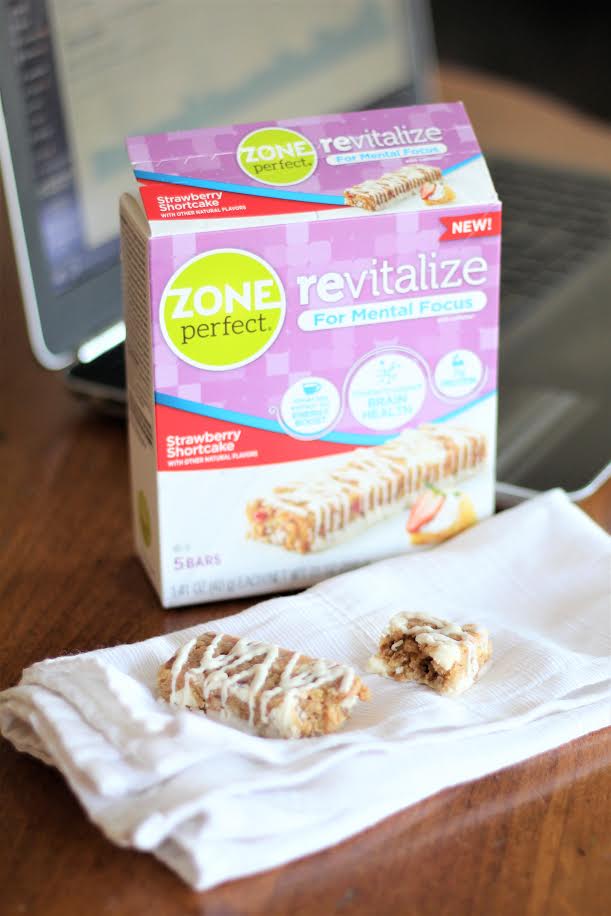 Finding a Solution for Mental Clarity
Being a blogger, there's a lot to keep up with: Writing posts, taking photos, creating new recipes, and not to mention keeping up with social media (which is a whole separate job in and of its own). To be successful in my job, I need to make sure I maintain a high level of focus at all times. I used to rely on lots of coffee throughout the day, but it would end up giving me the jitters. I was determined to find something to help me keep a sharp mind and sharp body throughout my day, so I went to Target to see if I could find something to help.
Something that immediately caught my eye while I was in the lunchbox aisle were ZonePerfect® Revitalize for Mental Focus, which are brand new at Target. This line of ZonePerfect bars are infused with green tea caffeine to specifically help you stay focused and also includes choline to support brain health. I was really excited to give these a try, especially because I often have sweet snack cravings throughout the day. These bars could not only help me maintain my focus, but also give me a great option when my sweet tooth kicks in. I picked up boxes of ZonePerfect Revitalize Bars in Hot Chocolate Marshmallow and Strawberry Shortcake (both of them are 170 calories a bar)!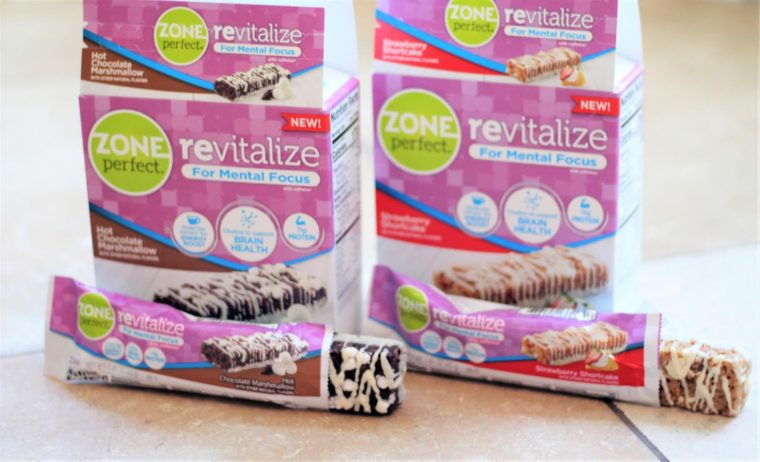 Staying Focused at Work
I couldn't wait to see if these bars were a solution to help me stay on track while I work during the day! For a mid-morning snack, I had the ZonePerfect Revitalize Bar in Strawberry Shortcake. The green tea extract caffeine definitely gave me a boost, which helped me tremendously in multi-tasking and getting my work completed very efficiently. Since this bar has 11 grams of protein, I didn't end up having jitters. Instead, I was able to get that clarity I hoped for, as well as much-needed added protein in my day. ZonePerfect Revitalize Bars are also a good source of choline, a nutrient that supports brain health. Overall, I was very happy with how it helped me balance my writing, photography, and social media management without getting mental burnout, like I can often feel.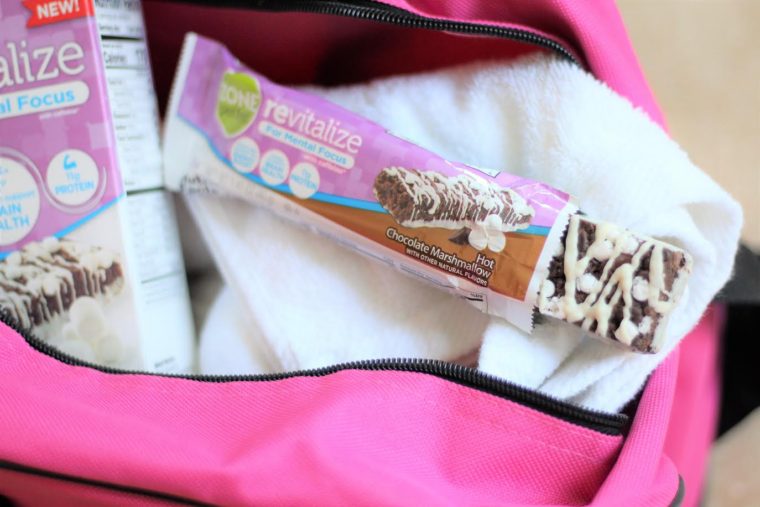 Improving My Workouts
Another reason I wanted to try ZonePerfect Revitalize for Mental Focus was to help fuel my workouts. With having very little time in my schedule, I'm often having to fit in a work out first thing in the morning. When I'm waking up after having had a long day it can be hard to motivate myself to workout. Or, if I do go to work out early in the morning my mind will feel foggy and I don't feel very focused working out. I decided to give the Hot Chocolate Marshmallow flavor a try for a pre-workout snack to help me focus and get the most out of my workouts. I definitely noticed a difference! I feel the combination of green tea extract and the 11 grams of protein give me the right balance of nutrients and caffeine to make my morning workouts powerful, rather than sluggish and un-focused.
Where to Find ZonePerfect Revitalize for Mental Focus
You can find ZonePerfect Revitalize bars in the lunchbox aisle at Target, which makes it really convenient to pick up, since us busy working moms are always shopping at Target for groceries and necessitates! You can find them on Facebook, Instagram, and Twitter.
You can learn more about ZonePerfect Revitalize Bars here.