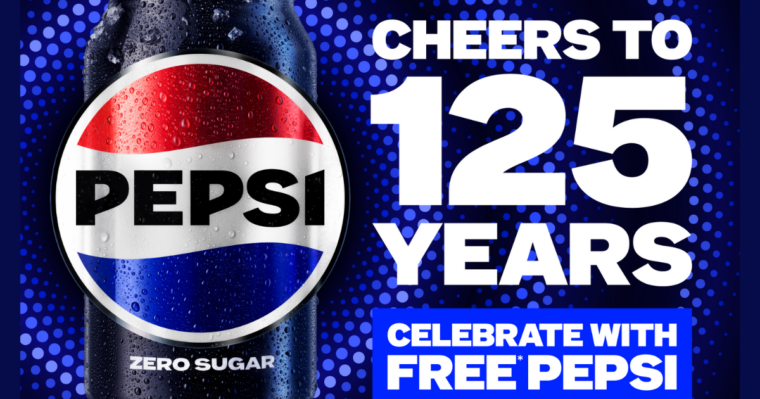 Don't Miss A FREEBIE! Make sure you check out the latest Freebies HERE
Want to score a FREE Pepsi?! Here is your chance with the rebate offer directly from PEPSI! Simply text "PEPSI125" to 81234 to get the offer!
*Offer is up to a $2.50 rebate on qualifying Pepsi PEPSI purchased from an online retailer or in-store at a retailer location or restaurant between 8/28/2023 – 9/4/2023. All rebate requests must be submitted by 9/11/2023.