Free Pepsi with Hot Dog Purchase [After Rebate]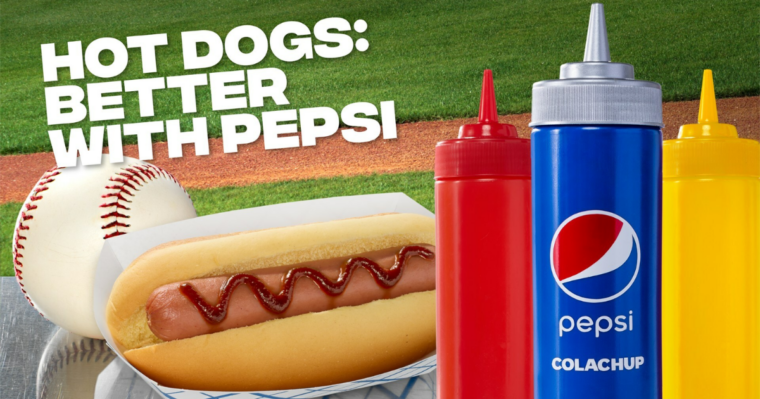 Don't Miss A FREEBIE! Make sure you check out the latest Freebies HERE
Pepsi is joining forces with the Detroit Tigers, Minnesota Twins, Arizona Diamondbacks, and New York Yankees on July 4 to offer exclusive in-stadium sampling during their respective home games. Those who are passionate about hot dogs and eager to be among the first to try Pepsi Colachup can locate the sampling carts at the following stadium locations:
Chase Field, Phoenix, AZ; Section 130/131
Yankee Stadium, Bronx, NY; Pepsi Lounge (Pepsi Lounge Ticket Required)
Target Field, Minneapolis, MN; Section 113
Comerica Park, Detroit, MI; Section 139
Even if fans are unable to attend the games in person, they can still enjoy the delightful combination of Pepsi and a hot dog. Throughout the entire weekend leading up to July 4, individuals who purchase a hot dog (or multiple hot dogs) along with a Pepsi at any food service or retail establishment can have the cost of the Pepsi reimbursed. To avail this offer, customers need to text "FREEPEPSI" to 81234 and upload a clear receipt displaying the purchase of a hot dog and a Pepsi. The reimbursement will be provided through PayPal, Venmo, or a Digital Retailer Gift Card, covering the cost of a 20oz Pepsi product.