Kmart Shamefully Takes Advantage Of Hurricane Irene Preparers!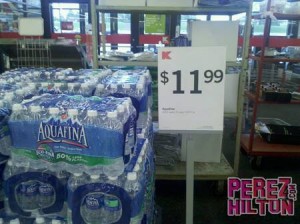 So I have not done a rant in a while but seriously pushes my buttons.
Kmart nicely priced their water to a whopping $11.99! While people were trying to prepare for Hurricane Irene… talk about exploiting a bad situation for your own profit.
I want your take on it…. Please comment on how this makes you feel
Thanks! Perez Hilton