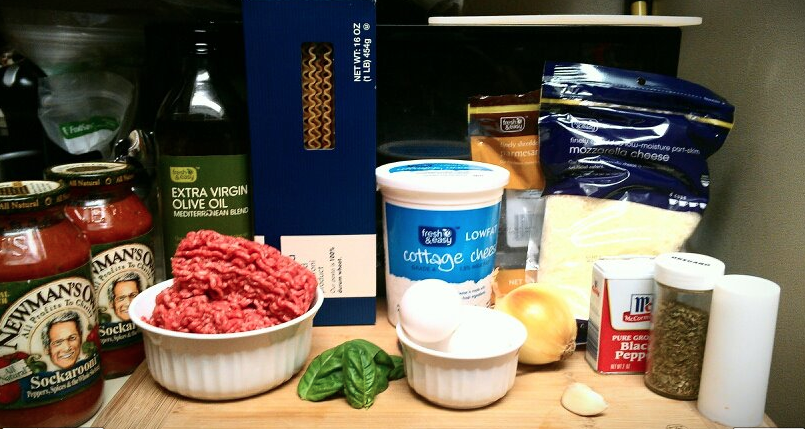 If you like this recipes then PIN IT on Pinterest
I have made this recipe countless times – adapted from countless lasagne recipes.
When I met Mr.Savvy years ago a majority of his meals were peanut butter and jelly sandwiches – I am not joking. When we were dating I won him over with my cooking – especially this lasagne recipe.
This simple but robust recipe will be a sure winner in your family.
What You Need
1 pound lean ground beef
48 ounces spaghetti sauce – I suggest one FULL of veggies 🙂
32 ounces cottage cheese
4 cups shredded mozzarella cheese
2 eggs
Fresh Basil ( optional)
1/4 cup grated Parmesan cheese
pinch of salt and pepper
No Boil lasagna noodles
1 tablespoon Olive Oil
Small Onion – diced
1 teaspoon Oregano
2 cloves of garlic – minced
What To Do
Preheat oven to 350
  – To a heated pan add olive oil  – add onions and cook down ( takes about 5 minutes) then add garlic cook till brown.
– Add ground beef to pan – cook till beef is brown.
– In a large sauce pan heat up that sauce 😉
( Add Oregano – and mix)
then add everything from the pan of beef to the sauce
Add cottage cheese, 3 cups of mozzarella cheese, salt, pepper, eggs, 1/2 of Parmesan cheese in a large bowl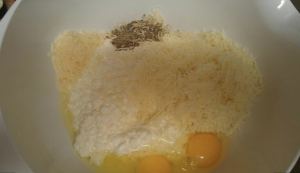 Mix, Mix, Mix!
In a 9×13 greased pan
Add Meat sauce so it covers the bottom completely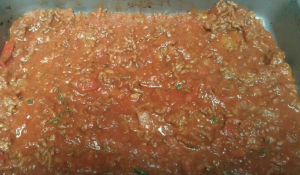 Top with Pasta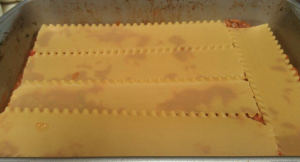 Add Cheese Mixture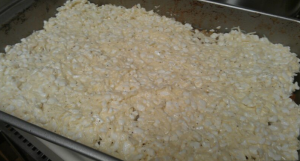 Repeat again with sauce, then pasta, then cheese.
Then add 1/2 cup of mozzarella cheese and the rest of the Parmesan cheese cover and place in the oven for one hour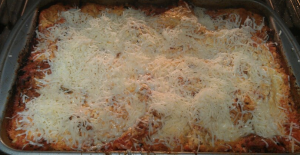 Uncover add the rest of the mozzarella cheese and cook uncovered till golden brown 🙂
Cut and Serve – and remember to enjoy 🙂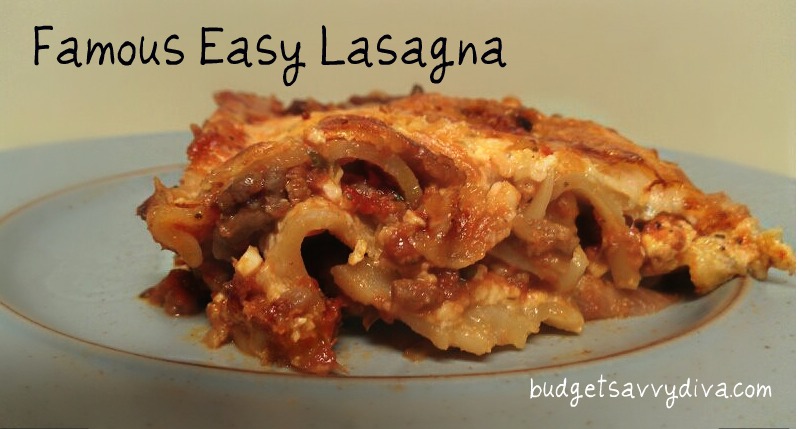 Famous Easy Lasagna
Famous Easy Lasagna - Very easy to make and very yummy.
Ingredients
1 pound lean ground beef
48 ounces spaghetti sauce - I suggest one FULL of veggies 🙂
32 ounces cottage cheese
4 cups shredded mozzarella cheese
2 eggs
Fresh Basil ( optional)
¼ cup grated Parmesan cheese
pinch of salt and pepper
No Boil lasagna noodles
1 tablespoon Olive Oil
Small Onion - diced
1 teaspoon Oregano
2 cloves of garlic - minced
Instructions
Preheat oven to 350
- To a heated pan add olive oil - add onions and cook down ( takes about 5 minutes) then add garlic cook till brown.
- Add ground beef to pan - cook till beef is brown.
- In a large sauce pan heat up that sauce 😉
( Add Oregano - and mix)
then add everything from the pan of beef to the sauce
Add cottage cheese, 3 cups of mozzarella cheese, salt, pepper, eggs, ½ of Parmesan cheese in a large bowl
Mix, Mix, Mix!
In a 9x13 greased pan add Meat sauce so it covers the bottom completely
Add Cheese Mixture
Repeat again with sauce, then pasta, then cheese.
Add ½ cup of mozzarella cheese and the rest of the Parmesan cheese cover and place in the oven for one hour
Uncover add the rest of the mozzarella cheese and cook uncovered till golden brown 🙂
Cut and Serve - and remember to enjoy