How To Grow Spring Onions Indoors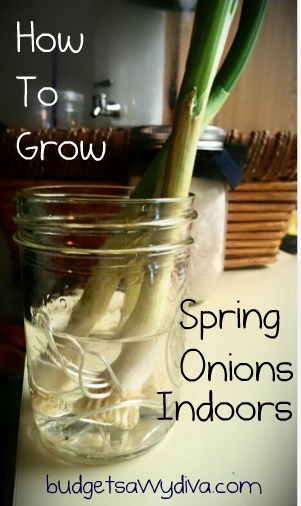 If you like this kitchen tip then PIN IT on Pinterest
This is one of the best secrets from the Budget Savvy Diva kitchen 🙂
This trick will save you money ( well only if you use Spring Onions in your cooking 😉 )
What To Do
Use the Spring Onions in a recipe like you would normally  ( leave about 2 inches of stem) do BUT do not throw away the blubs.
Throw these bad boys in a small jar with water covering up the roots and that is it!
The onion will keep on growing back – simply clip what you need. Leave the onions where it will get some natural light.
Remember to change out the water every three days. The roots continue to grow so you might have to upgrade what jar you use to a larger one.