How to Make Your Own Logs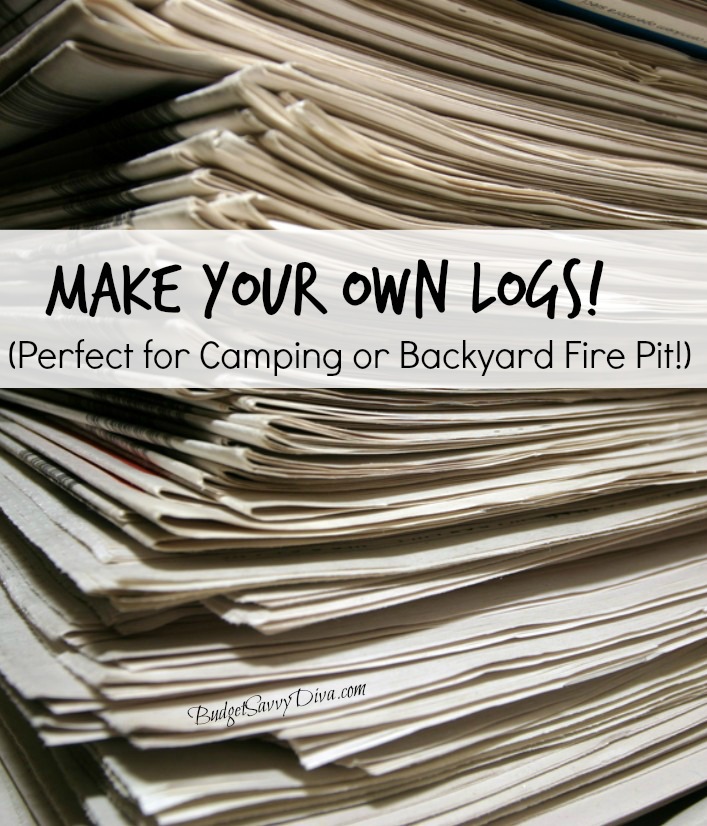 Other Great Tips!
How to Make Your Own Logs
Whether you are planning a camping trip or just use logs in your backyard fire pit, find out how you can use newspaper to make your own logs!
Just take a stack of newspaper, and soak it in your sink.
Hold up each section of newspapper and let it drip dry a little and then roll it up tightly! You will want to roll up a few sections on top of each other to get it to be closer to the size of a log.
Once you have it the size you want, tie it up on both ends with some string or twine. Then lay it out in a good spot to dry. It will dry quicker if you lay it on it's end.
If you plan ahead for your next camping trip you shouldn't have to buy any logs!