Make sure to repin this recipe
Man oh man I had a hard time naming this recipe. So my first name I came up with was Caprese Bite; however, I sat here and changed it. Let me tell you why. I come across a lot of people who do not know what a caprese salad is ( which is my favorite food of ALL time – I literally could live off this stuff). I thought it would be perfect to place in a wonton wrapper but I did not want anyone be put off by the name. My whole family ate these babies up so fast.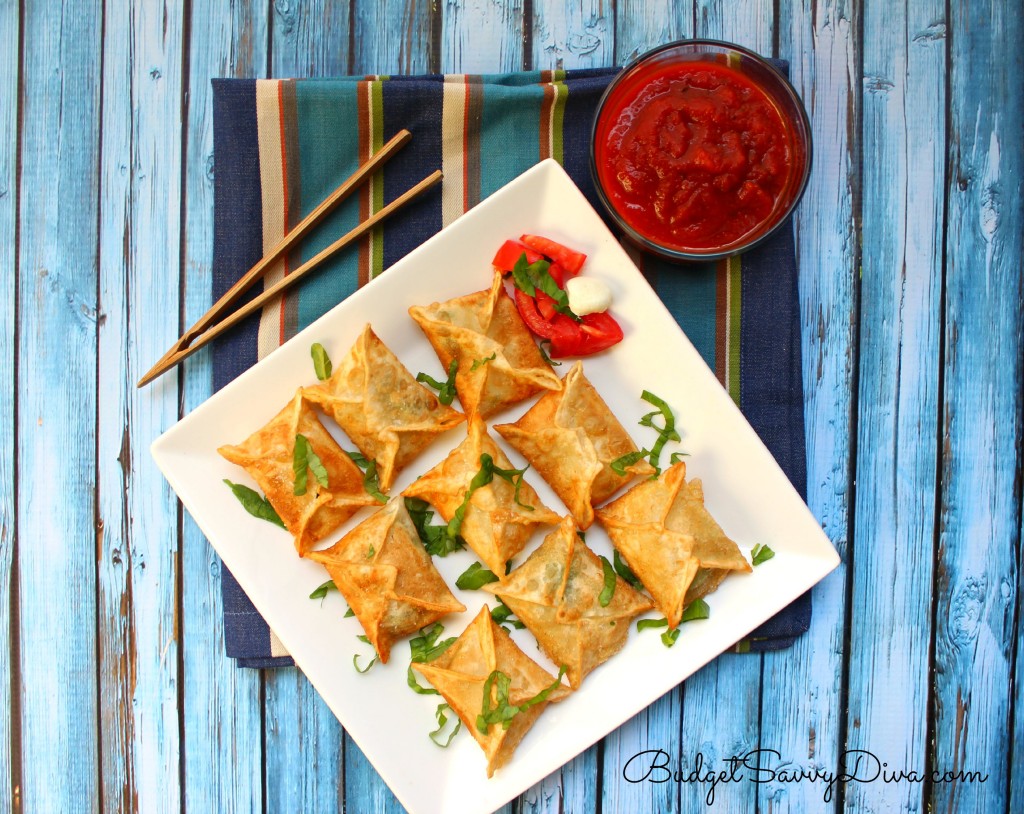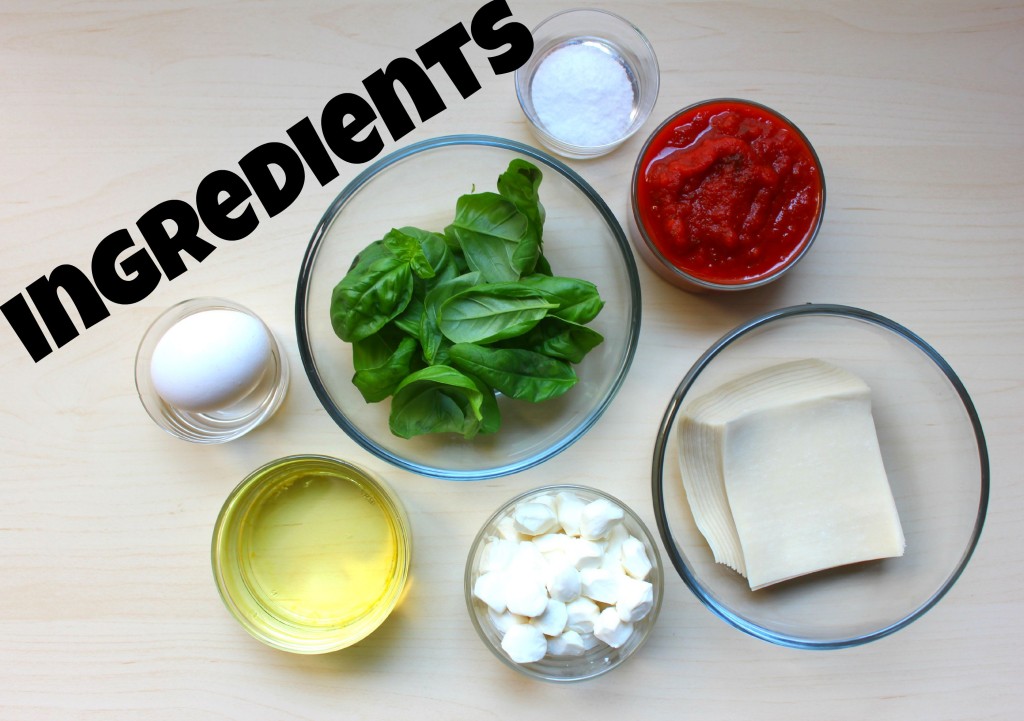 This is all you are going to need. I use mozzarella pearls – you can find them at Walmart or any grocery store.
You can also cut up mozzarella – but I think it is just easier with the pearls.
I added a basil leaf in each wonton to really pump up the flavor. Like I said before my family went CRAZY for these bites. There was a full plate and 2 minutes later they were ALL gone.
This is a winner of a recipe. I think they are perfect for parties or movie night. I know you can try baking the wontons – I did not and I am not too sure what to bake the wontons at or for how long. I know there are instructions on the wrappers.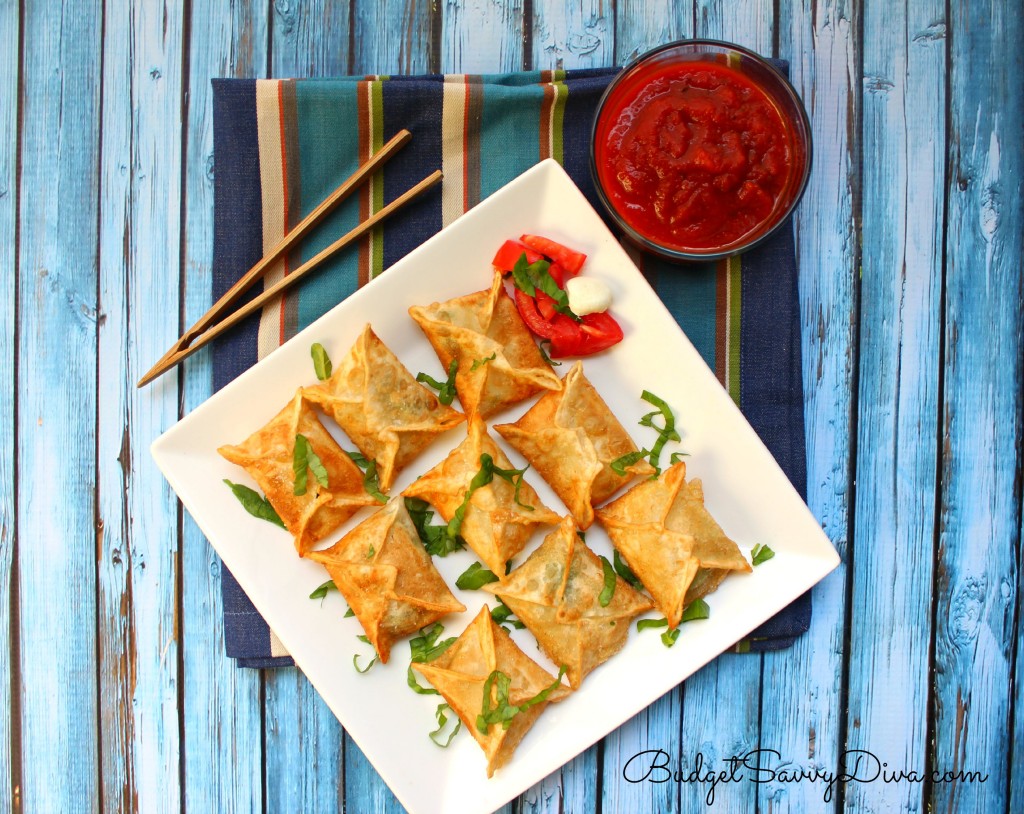 If you do make my Cheesy Bites Recipe please make sure to comment and let me know what you think 🙂
Love You Guys!
Cheesy Bites Recipe
Makes 20 Bites
Ingredients
20 Wonton Wrapper
2 Cups of Vegetable Oil
1 Package of Mozzarella Pearls
25 Basil Leaves
Tomato Sauce
Egg
Salt
Instructions
Heat oil in a cooking pot – you need to get it up to 350 degrees
place 1 pearl in the middle of a bail leaf. Place leaf into the middle of a wonton wrapper.
Using water to make the wrapper sides stick together. I like to bring all four corners together you can simply fold over the wonton too.
Brush with egg
Place wonton into the hot oil and cook for about 1 minute - you want the wonton to turn brown.
Place onto a paper towel for the excess oil
Garnish with a little basil and serve with the tomato sauce for dipping.