Irresistible Chicken Recipe

Make sure to repin this recipe
Summer is HERE! I thought it would be perfect to make a dish that used produce that is in season. If you did not know balsamic vinegar is basically my favorite thing in the world. It has to be the real stuff ( which is pretty expensive…. most balsamic that you can purchase in the store is not real balsamic vinegar)
One of my favorite meals in the world is a caprese salad – I seriously could eat this salad day or night. If I see it on a menu that is what I am snagging
I went picking for strawberries earlier in the week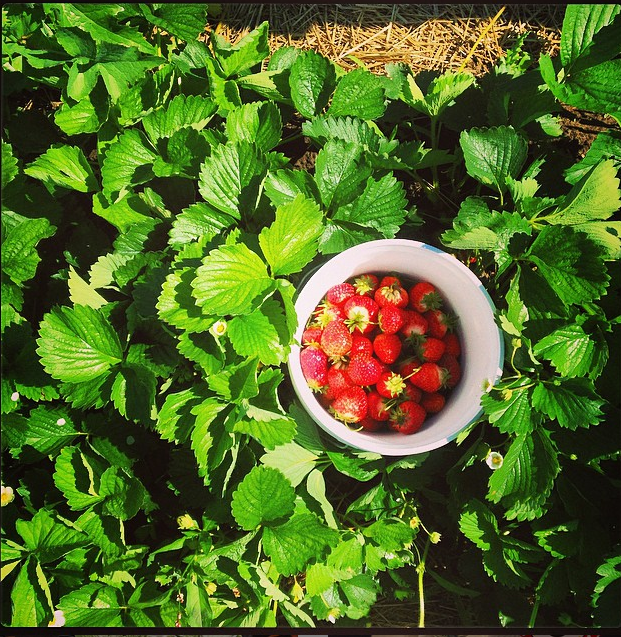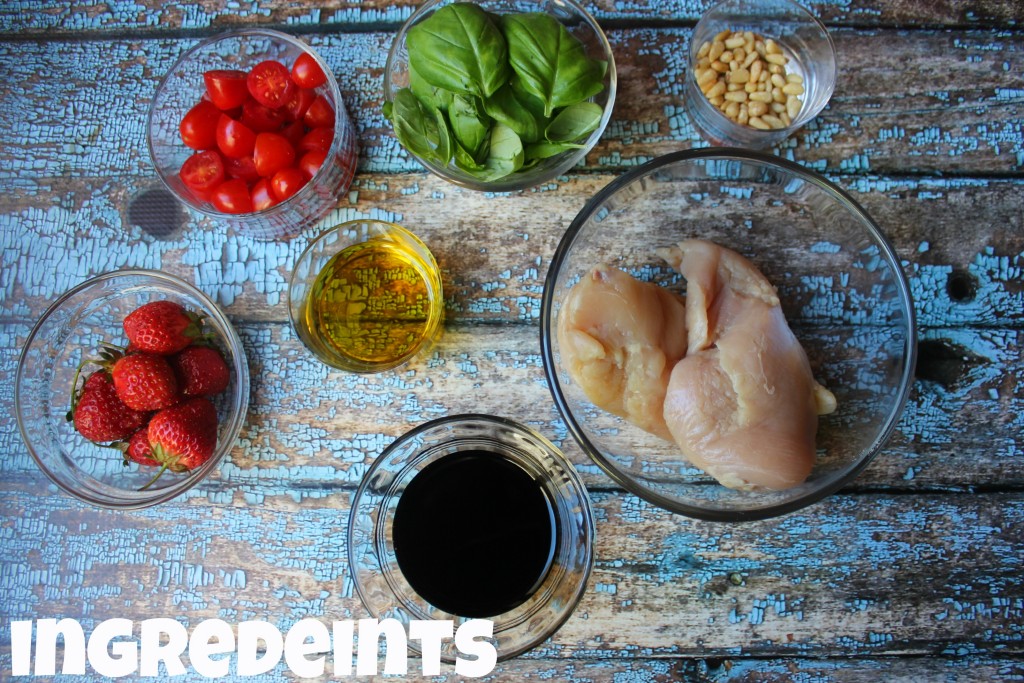 Everything I used for this recipe is super local and fresh – once you start cooking with local and fresher ingredients your dinners are going to up to another level.
I added pine nuts for another level of taste it really helps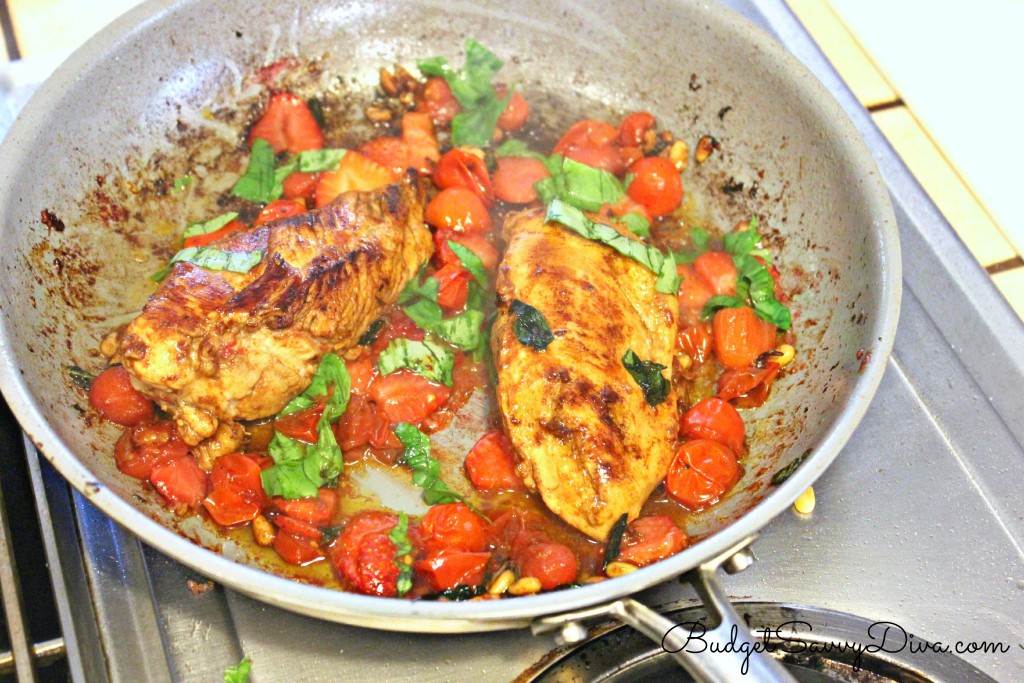 This is the recipe on stove top – it was really easy to make and I have made it a couple times since 🙂 Next time I make this recipe I will add a couple cloves of garlic.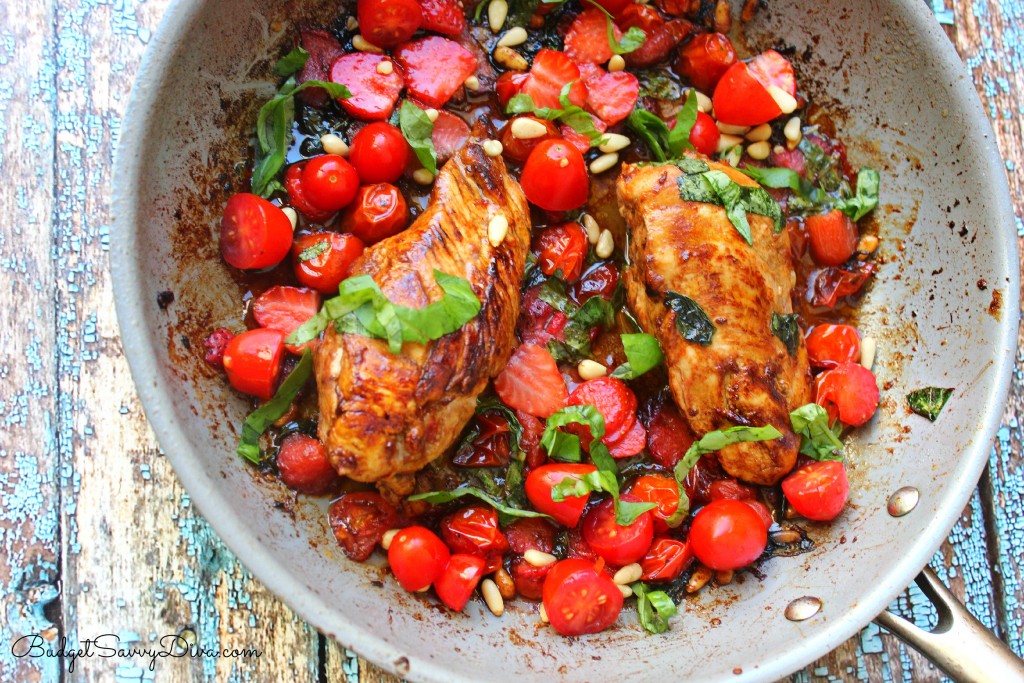 If you make my Irresistible Chicken Recipe please comment and let me know what you thought 🙂
Love You Guys!
Irresistible Chicken Recipe
Ingredients
1 Pound of Chicken Breast
2 Tablespoons of Olive Oil
¼ Cup of Balsamic Vinegar
1 Handful of Basil ( fresh)
½ Cup of Sliced Strawberries
¼ Cup of Pine Nuts
1 Pint of Grape Tomatoes - sliced
Instructions
Preheat oven to 350 - lay pine nuts onto a cookie sheet and toast for 5 minutes
While pine nuts are cooking - heat oil in pan and add chicken - sear chicken both sides over medium/ high heat. Lower heat to medium. Cook chicken for 10 minutes
Add tomatoes and balsamic vinegar
Add pine nuts and basil
Add strawberries
Cook for a couple more minutes - till chicken is fully cooked