Addicting Pasta Salad Recipe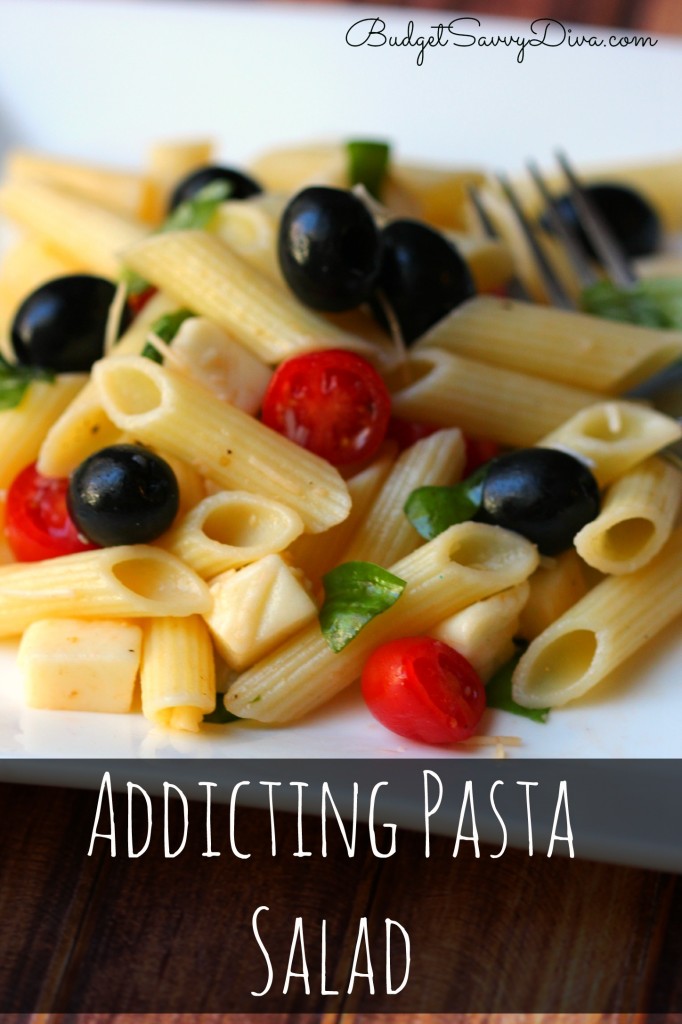 Make sure to REPIN this recipe 🙂
Last week I was craving pasta salad — does this ever happen to you? You are simply minding your own business and all of a sudden you need a brownie RIGHT away— you cannot think or do anything else until you have one. Well I a similar craving but for a fresh pasta salad ( I am thinking because I completely want to engage into the hot weather dining )
I know when most people think of a pasta salad there is a BUNCH of mayo involved — I have a confession to make… I do not really like mayo ( hopefully you do not think that is too strange) .. I am a fan of lighter flavors …. oh cheese is never a factor ( more cheese the better) … mmmmm cheese.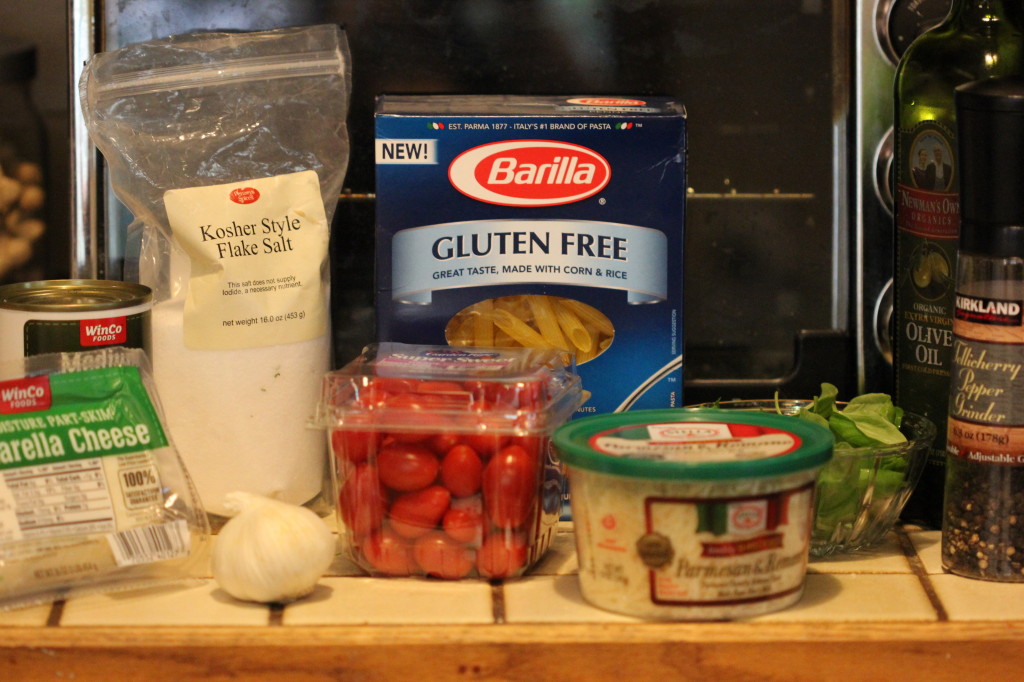 This is a salad that I threw together but came out really well – I was inspired by my favorite salad ( Caprese Salad) — but I did not include balsamic vinegar ( though my dad added the vinegar to his portion) — I thought the vinegar would not look nice on the pasta — but feel free to add it
This recipe is gluten free since I used gluten free pasta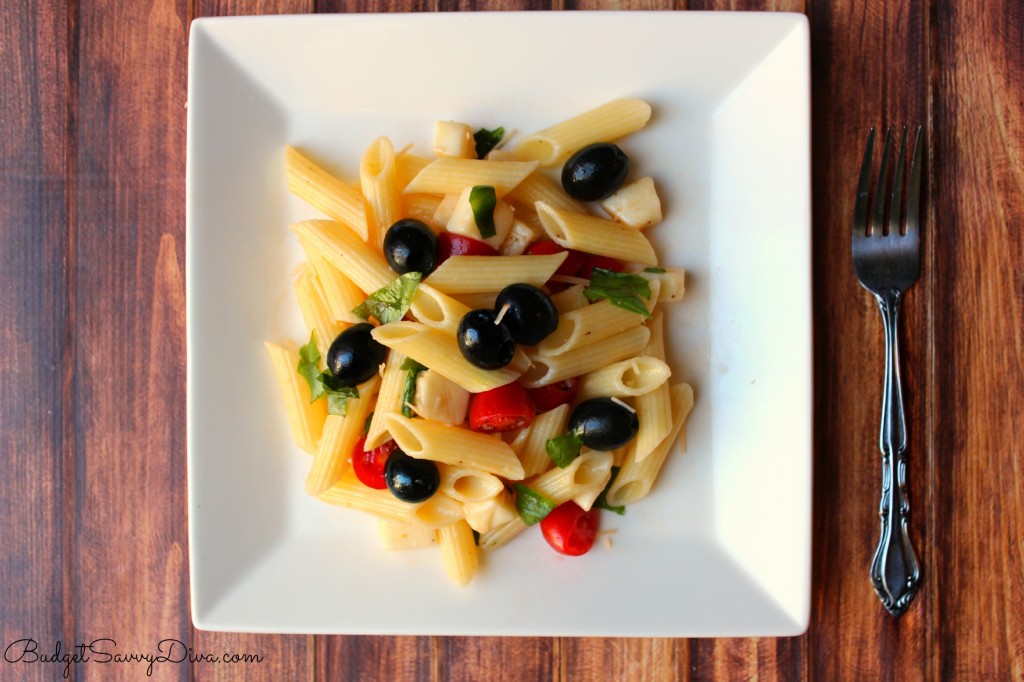 Can you imagine making this dish this summer — everyone will love it
This recipe makes around 6 portions — perfect for a party and it keeps well for the next day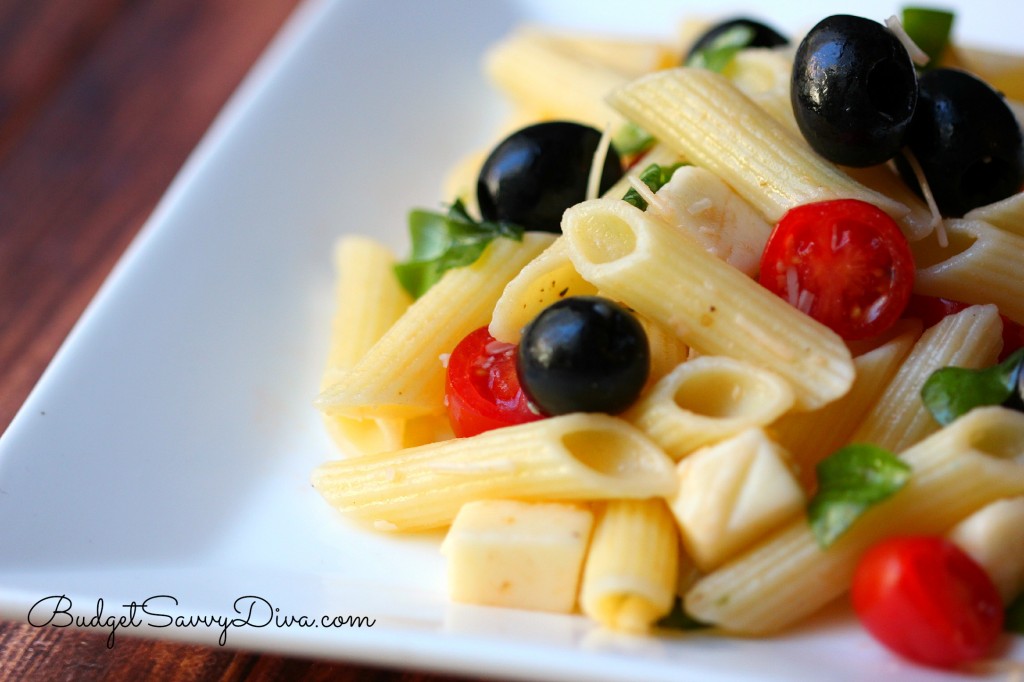 If you make the Addicting Pasta Salad Recipe make sure to comment and let us know what you think 🙂
Love You Guys!
Addicting Pasta Salad Recipe
Ingredients
12 Ounces of Penne Pasta ( 1 box) cooked and cooled
¼ Cup of Olive Oil
Original recipe makes 6 servings Change Servings
1 Pint of Cherry Tomatoes - Chopped in Half
1 Garlic, Clove diced
Diced Mozzarella Cheese - 4 oz
Pinch of Salt and Pepper
1 cup of Basil - roughly chopped
½ Cup of Parmesan cheese
½ cup of Olives, Black
Instructions
In a large bowl combine all the ingredients together
Carefully fold all the ingredients together
Chill for 30 minutes in the refrigerator
Serve and Enjoy