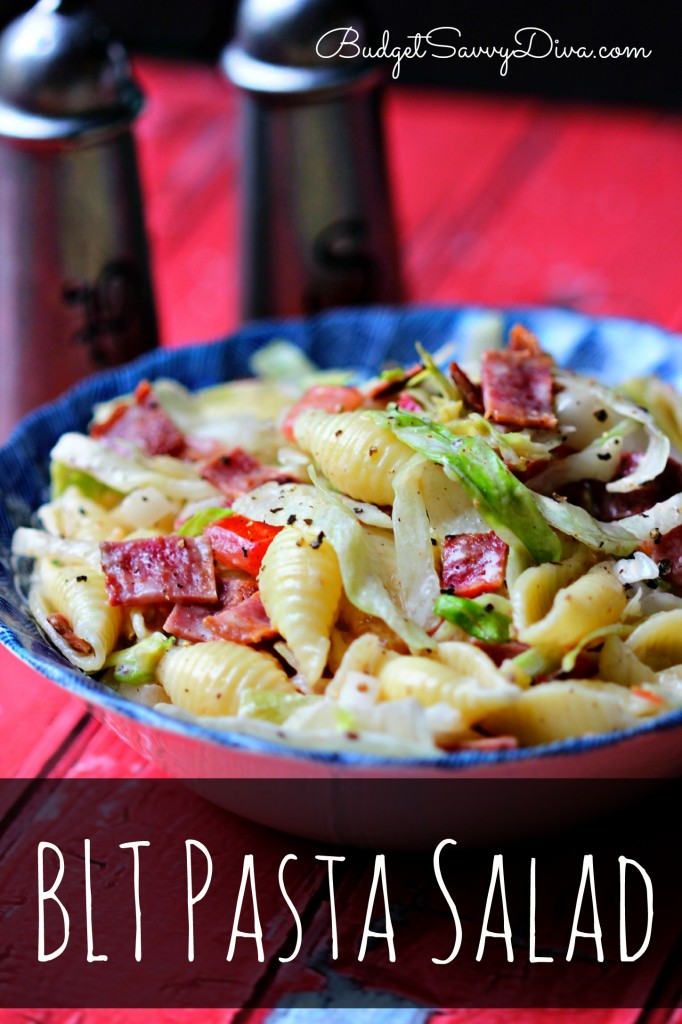 Make sure to REPIN this recipe 🙂
It is warmer up outside so I have been working on a ton of dishes that can be served cold – especially taking to a picnic…. You know you do not want to be the person bring that potato salad from the store…. You want to be the person who everyone is asking " can I get our recipe 😉 " — well… maybe it is just me.
My dad loves BLT sandwiches – It is a sandwich made with bacon, lettuce and tomato — so I decided to take my spin on it
I used pasta instead of a bread base —- little fact for you my favorite shape of pasta is shells 🙂 – the more you know
Now back to the recipe – What is great out it is that it can be put together in a quick hurry and it really is easy
I ended up using ranch dressing to tie everything together – I am a ranch girl what can I say — but you can go with mayo ( though I do not have the measurements sine I have not tried that yet)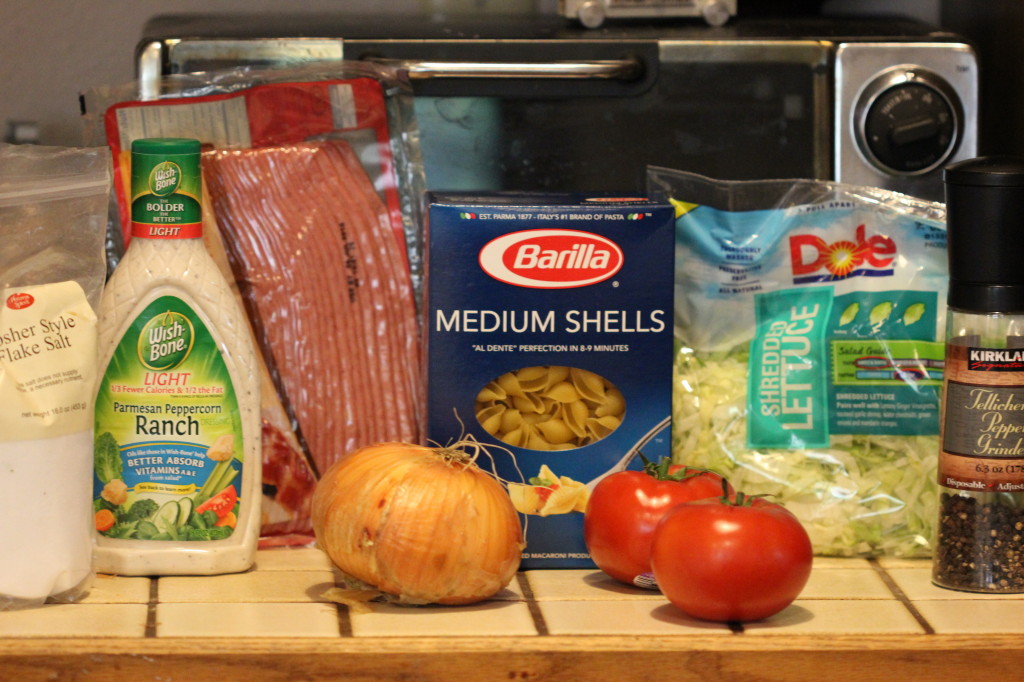 To lighten this recipe up a bit I ended up using Turkey Bacon and light ranch dressing 🙂
I will say this both my mom and dad kept telling me how much they loved the dish — My mom even said it was one of my best 🙂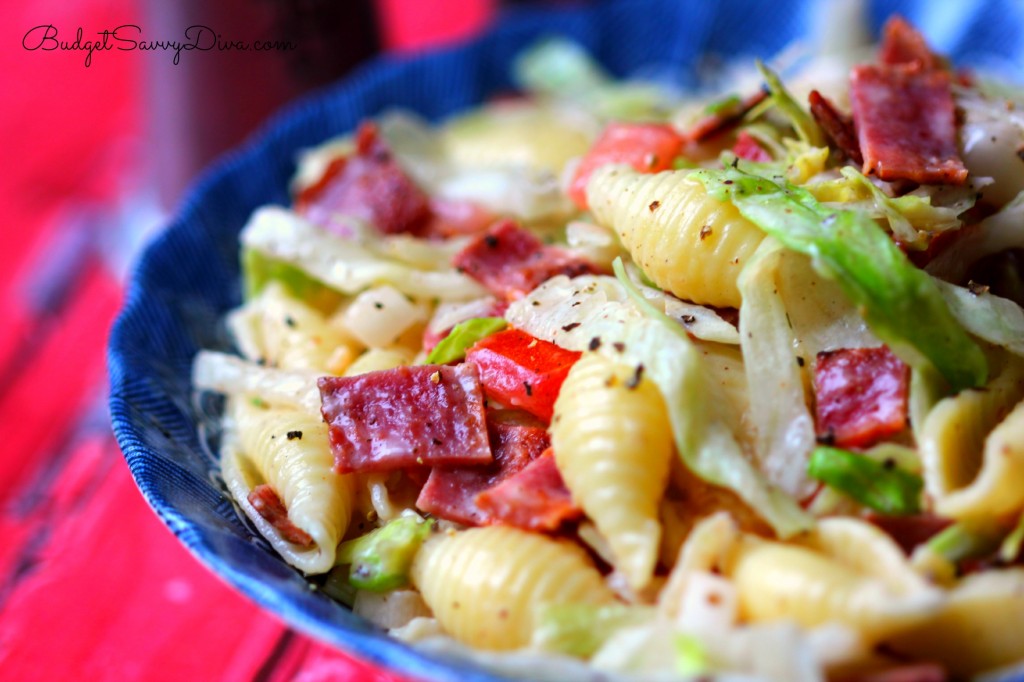 This salad makes a TON — I think close to 4 full cups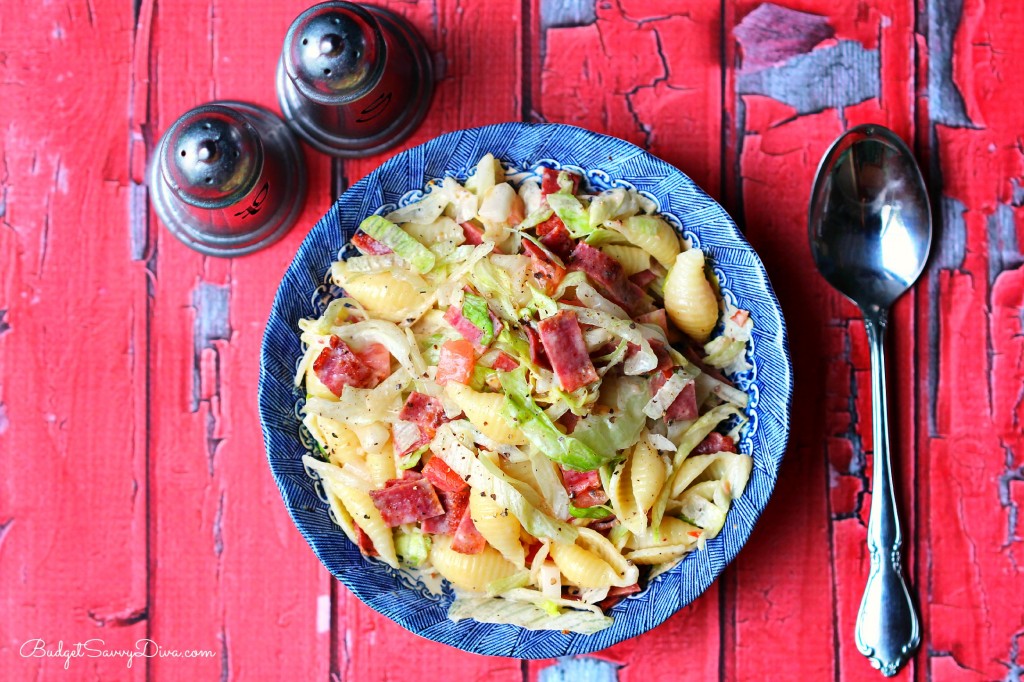 If you do make the BLT Pasta Salad Recipe please make sure to comment and let us know what you thought 🙂
Love You Guys!
BLT Pasta Salad Recipe
Ingredients
1 Package of Medium Seashell Pasta - cooked and cooled
½ Pound of Bacon ( cooked and chopped)
½ Cup of Ranch Dressing
¼ Cup of Onion Diced
1 cup of Shredded Lettuce
Pinch of salt and pepper
1 Cup of Diced Tomatoes
Instructions
In a medium size bowl take all the ingredients and combine them together
Use a light folding technique
Season to your liking
Chill before serving
Enjoy