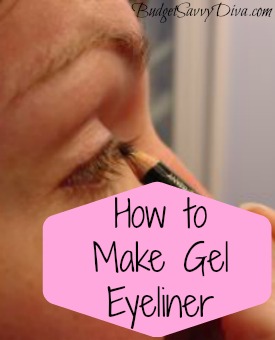 Other Great Tips!
How to Make Gel Eyeliner
Love the look of gel eyeliner, but don't want to pay the price? Use this tip to create your own gel liner!
Take a regular pencil eyeliner (also much cheaper to buy in stores than gel liner).
Using a lighter, heat up the tip of the pencil for one second.
Allow this to cool for about 10-15 seconds.
Apply as your normally would.
Results should be much darker and thicker (like gel) than the pencil eyeliner normally is!