How To Remove Grease and Oil Stains on Clothing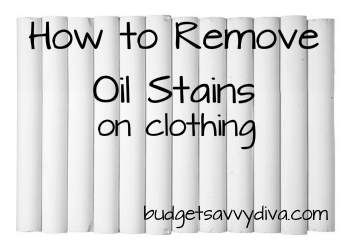 Other Great Tips!
How to Laminate Anything with an Iron
How to Remove Rust Spots on Knives
How to Make Your Razor Last Longer
Use Mayonnaise to Remove Water Marks on Wood
No more buying expensive stain pre-treaters! Grab some white chalk to remove oil and grease spots on your clothes!
Rub white chalk directly on the grease or oil mark
The chalk will absorb the grease
Wash your clothes like normal
TIP: If the stain didn't come out all the way, let fabric air dry and repeat above (before placing item in the dryer. Dryers set stains) 😉