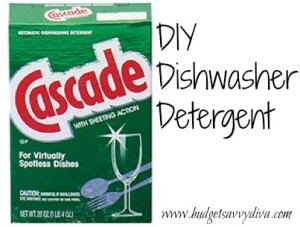 Other Great Tips!
DIY Dishwasher Detergent
Want a cheaper way to run your dishwasher with the dishes just as clean? Here's how!
Mix 2 cups vegetable-based castile soap, 1/2 cup water, and 3 drops of essential oil in a bottle and shake well.
Shake well before using and use 2 tablespoons per load.
Put vinegar in the rinse aid compartment.
Run dishwasher as your normally would.