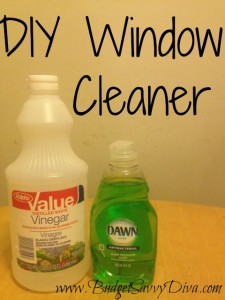 Other Great Tips!
DIY Window Cleaner
Want squeaky clean windows without paying for overpriced cleaners? Here's a cheap alternative:
Mix two gallons of warm water, 1/2 cup of vinegar and two tsp liquid dish detergent into a bucket.
Dip a sponge or other cleaning material into the mixture and scrub the windows.