Use Mayonnaise To Remove Water Marks on Wood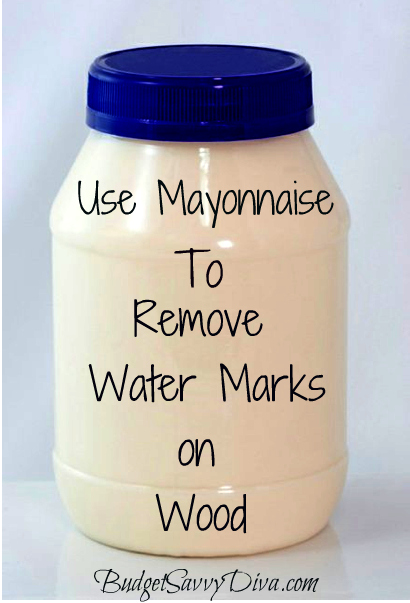 For more Budget Tips go HERE
Other great tips
5 Strange But Amazing Uses For Apples
Lemonade Kool-Aid as Dishwasher Cleaner
Use Aluminum Foil as Dryer Sheet
Use Mayonnaise To Remove Water Marks on Wood
Someone forget to use a coaster ( do not worry!) Budget Savvy Diva has the solution for you.
Take 2 Tablespoons of Mayonnaise ( FULL FAT) or Miracle Whip
Cover ring with mayonnaise
Leave it over night or at least 8 hours – wipe it clean and the ring will be GONE!
Why It Works
The fat in the mayonnaise is reabsorbed into the ring thus causing the ring to disappear.
I have done this trick many times — because I always forget a coaster 😉
Credit – HERE