How to Keep Dirt From Under Your Nails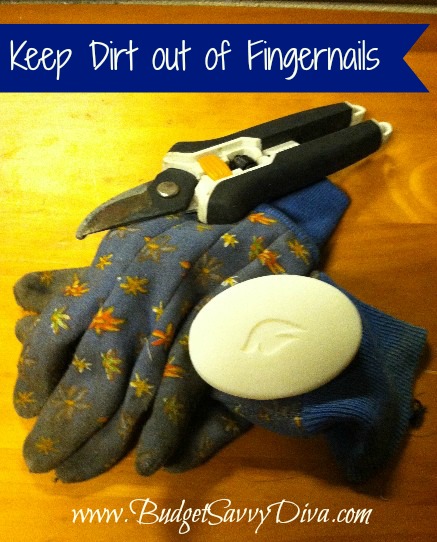 Other Great Tips!
Keep Dirt From Under Your Nails
I HATE getting all the dirt under my fingernails when I'm working in my garden. I usually wear gloves, however, for those times when I can't, here is a great tip to keep the dirt out. (Or as much of it out as possible)
Draw your fingernails across a bar of soap to seal up under your nails so dirt can't collect beneath them.
After you are done in the garden, just use a nailbrush to remove the soap and it will leave your nails sparkling clean!