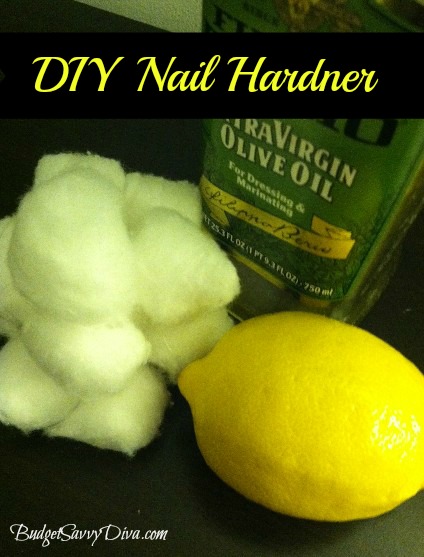 Other Great Tips!
DIY Nail Hardner
If you have an issue with soft nails, here is a cheap and easy way to make them harder in days!
Mix about 3 tablespoons of olive oil with a tablespoon of fresh lemon juice (not bottled as it can contain chemicals). Put in the microwave for about 10-12 seconds. Stir well and apply to your nails (dry and clean of polish) with a cotton ball. Do this nightly and you should start to see results in about 5-7 days.
Olive oil will work to strengthen your nails and the lemon juice helps keep them white.