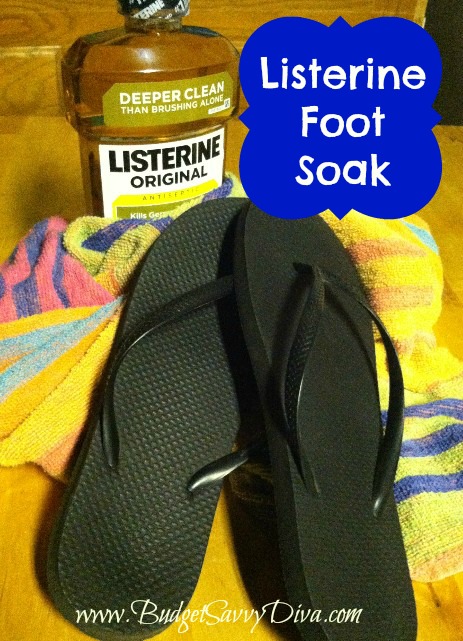 Other Great Tips!
Listerine Foot Soak
Summer means pretty sandals and flip flops and more of your feet showing than in the winter. To keep them feeling nice and soft, soak your feet in original Listerine. Mix one part Listerine with two parts warm water in something big enough to soak your feet in for 15 to 20 minutes. You can do this about once or twice a week to keep them feeling nice and soft.
After your soak, dry your feet off well and apply some good moisturizer.
This is ideal for those of you who stock up on Listerine when it goes on great sales. You can use the other Listerine "flavors" but the original seems to work the best.