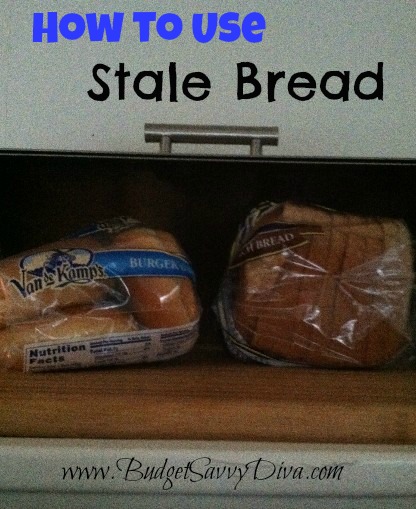 Other Great Tips!
How to Use Stale Bread
To make croutons, just cut bread into cubes, toss in oil and seasoning and bake until slightly browned.
To make bread crumbs, put the crusty pieces of bread into a food processor, or just put into a ziploc bag and pound with a kitchen mallet or something smooth and heavy.