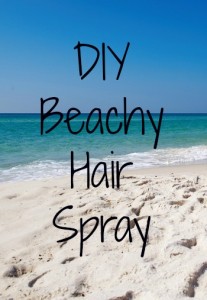 Other Great Tips!
DIY Beachy Hair Spray
Want those perfect beachy waves anytime, anywhere? Here's how:
Mix together two cups of hot water, one tablespoon of salt, one tablespoon of coconut oil, and one tablespoon of hair gel/conditioner (optional).
Put the mixture in a spray bottle.
Spray on wet hair.
Twist sections of hair and allow them to air dry.