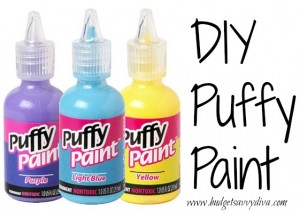 Other Great Tips!
How to Make Puffy Paint
Love using puffy paint, but hate the price tag? Here's a cheap way to get some!
Mix together one cup flour, one cup salt, one cup water, and a generous amount of food coloring or tempera paint of your choice.
Put in a squeeze bottle, and allow your crafty ideas to show!