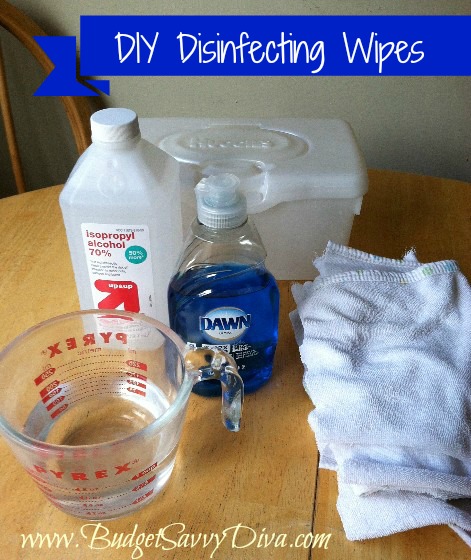 Other Great Tips!
DIY Disinfecting Wipes
I love this tip! I've started making my own disinfecting wipes. They work great and you can just wash and reuse.
Place cotton rags, cut to about 4×6 (or whatever size you prefer) into a container that has a lid. A tupperware type container works well. Or even an old baby wipes container.
Combine 1 cup of water, 1/4 cup of rubbing alcohol and 2 tablespoons of Dawn Dish Soap and pour over rags. This amount should work for about 24 rags. Use more or less depending how many you want to make at a time.