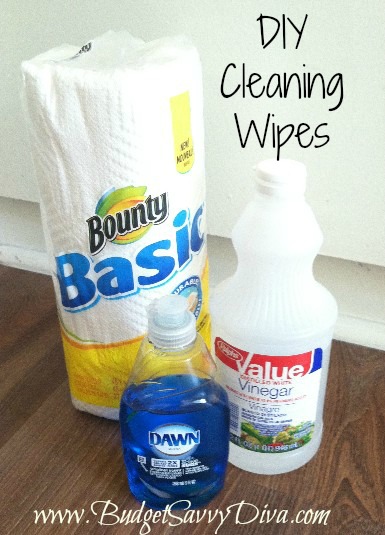 Other Great Tips!
DIY Cleaning Wipes
Love the ease of cleaning with disinfecting wipes but hate the price?  Now make your own at home, and it's so easy.  The hardest thing you will have to do is find the perfect container to store them in.
You will need a container that fits a roll of paper towel cut in half.  Once you find it, get a roll of paper towel and cut in half.
Pour into the container, 1 cup of vinegar, 1 cup of water and a few drops of dish soap.  If the vinegar smell is a bit much for you you can try adding a few drops of essential oils, but they are not required.
Once mixture is in the container, remove the cardboard from the inside of the paper towel roll and add one of the halves to the container.  Thoroughly soak the paper towels.  Once they are soaked they are ready to use!