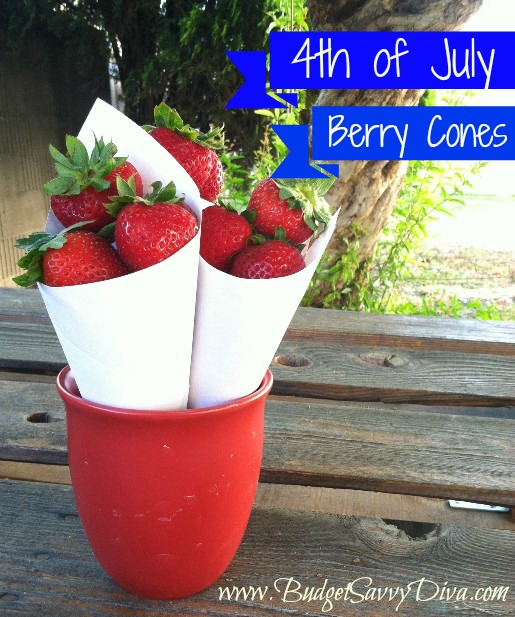 Other Great Tips!
4th of July Berry Cones
Add some festive color to your 4th of July table with these cute 4th of July Berry Cones. Make simple cones from white paper and fill with berries. Place inside any tall container.
Blueberries and Strawberries will give you the Red, White and Blue look to add lots of color to your table. So easy to make and with something you likely have in your house already.
If you have kids, they can decorate the paper with 4th of July colors before you make the cones.