All About The Pixar Short – The Blue Umbrella. #MonstersUEvent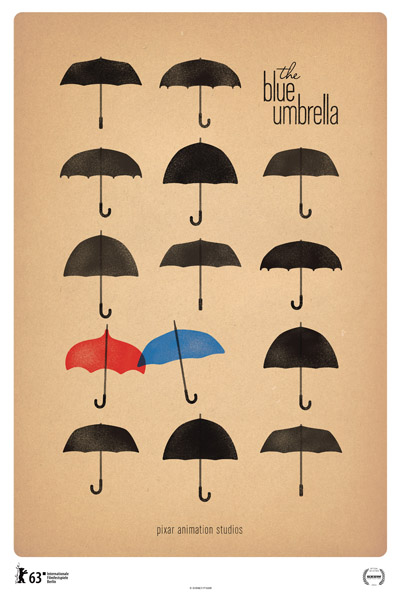 From Pixar Animation Studios, director Saschka Unseld and producer Marc Greenberg, "The Blue Umbrella" opens in theaters on June 21, 2013, in front of "Monsters University."
What the short is about "It is just another evening commute until the rain starts to fall, and the city comes alive to the sound of dripping rain pipes, whistling awnings and gurgling gutters. And in the midst, two umbrellas—one blue, one not—fall eternally in love."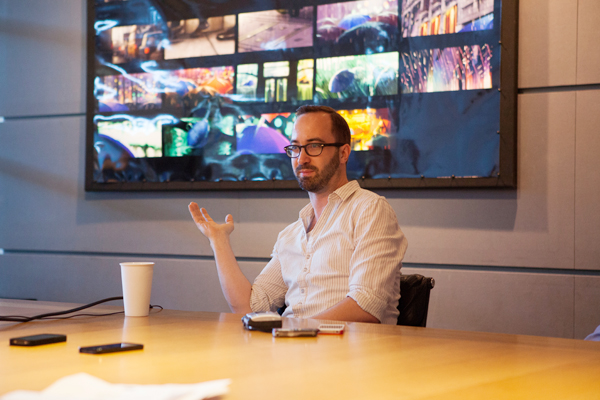 When I was at Pixar last April we were able to talk to direct Sadchka Unseld about this animated short. When you see the short you will not believe that is 100% animated – there are aspects to the short like the umbrellas themselves that you assume are animated but to me the background of the buildings did NOT look animated at all.
What Sadchka said about creating this realistic world –
"There was new technology stuff. ..  There's new technical innovations that are being used and especially with the short films, you can test something out without putting into jeopardize the production schedule of a feature, which is kind of, if you don't hit the theatrical release date there, that's a bigger problem."
How The Blue Umbrella Story Came To Be –
" I was living here [San Francisco] already for four years or something like this. And it really rarely rained. And then finally it was raining. And I went for a walk through the city, and I saw an umbrella someone had thrown away on the side of the street. And I took a picture of it…"
Enjoy This Video Of The Short
The Blue Umbrella again opens in front of MONSTERS UNIVERSITY in theaters on June 21st!
Disclaimer – The trip and experiences were paid by Disney but all the thoughts are my own.