Interview with Producer Kori Rae of Monsters University #MonstersUEvent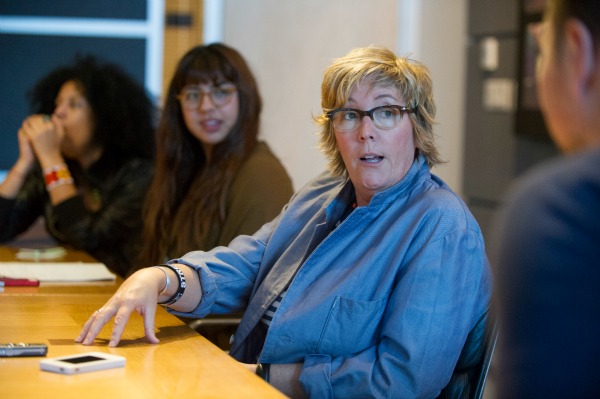 As many of you are aware over a month ago I was at Pixar learning everything Monsters University.
One of the amazing experiences was the chat we had with Monsters University producer Kori Rae ( who is a former middle school English teacher ( how super cool is that ?!) . She was so kind to answer many of our burning questions. The one I personally wanted to know the answer to was why it took so long to get another "Monsters" film. Since Monsters Inc lent itself so easily to a prequel or sequel her answer
"I think it was more how much we love the movie.  Maybe not even the success of it, but how much we loved that world of Monsters, and we loved those characters so much that I think it was…"
Question – Did you work on Monsters Inc
I did. I was the associate producer on that.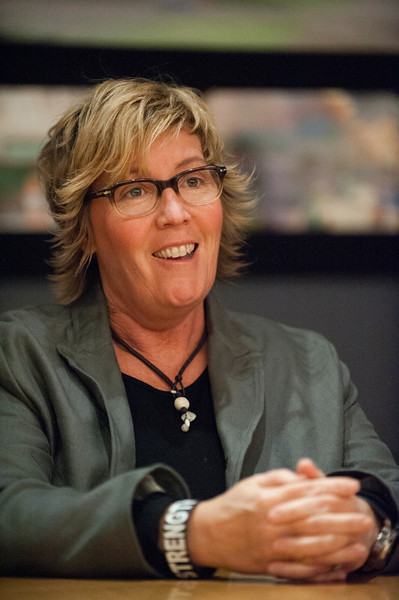 Question – Everybody's so passionate that I'm sure at some point they'll fight for their ideas, and things like that.
" Yeah, and then the filmmakers have to make those choices when it comes down to that, because you have to."
Diva thought – I personally think that is why Pixar is so successful because there are so many fresh ideas.
Question – What her favorite character in the film is  –
"I love them all.  No, you know who I do really love, Dean Hardscrabble.  As a character, and as a character design, and I just love that she's, you know, this, this strong, powerful, character, and that Sully and Mike cause her to shift a little bit, her way of thinking."
Question – What part of the process of making the film did she like the most ?
"I really loved being in story on this film, and, and we had an incredible team dealing with the really challenging problems, and, and so……as a first time producer, um, it was the first time that I had really been in the story room every single day all day.  And, uh, so I really loved that part of the film"
Here is a trailer for you to enjoy 🙂
Monsters University opens June 21st – So Exciting 🙂
Disclaimer – The trip and experiences were paid by Disney but all the thoughts are my own.