Pixar Animation Studio Tour – Inside Out & Lava Preview #PixarInsideOut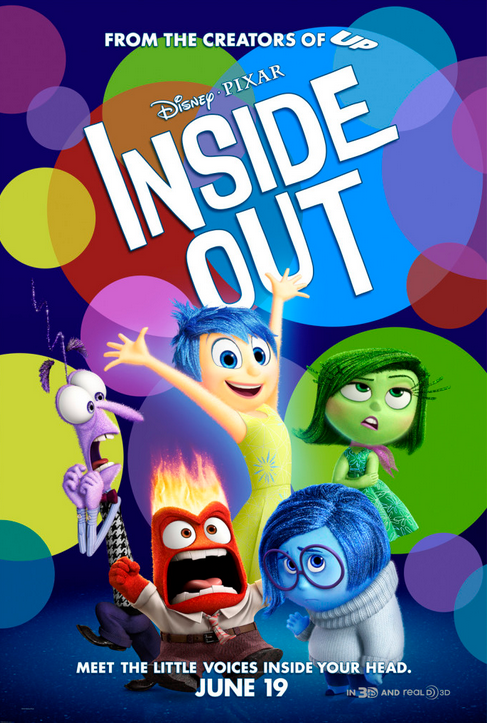 I seriously cannot wait to June 19th is here – I am READY for Inside Out! A couple months ago I traveled to Pixar Animation Studios in Emeryville, CA to get an "inside look" of Inside Out with 24 other lovely bloggers.
We were able to talk with the Director Pete Docter and the Producer Jonas Rivera – they both worked on Up ( which is one of my favorite Pixar Films)
You can meet the cast of Inside Out Below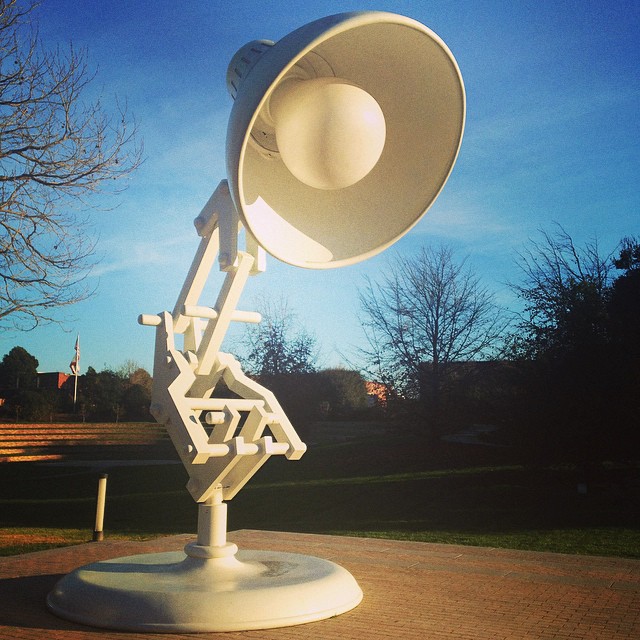 A little bit more about Pixar Animation Studios –  I made a little vlog of the studios for you to enjoy – sorry that my voice is pretty bad – I am currently battling a cold
"Growing up can be a bumpy road, and it's no exception for Riley, who is uprooted from her Midwest life when her father starts a new job in San Francisco. Like all of us, Riley is guided by her emotions – Joy (Amy Poehler), Fear (Bill Hader), Anger (Lewis Black), Disgust (Mindy Kaling) and Sadness (Phyllis Smith). The emotions live in Headquarters, the control center inside Riley's mind, where they help advise her through everyday life. As Riley and her emotions struggle to adjust to a new life in San Francisco, turmoil ensues in Headquarters. Although Joy, Riley's main and most important emotion, tries to keep things positive, the emotions conflict on how best to navigate a new city, house and school."
Here is the newest Trailer for Inside Out
The short before Inside Out ( which is in theaters June 19th) is Lava which we were able to see – I really liked the vibe of Lava ( it is very tropical feeling) and of course it is a love story – which I love too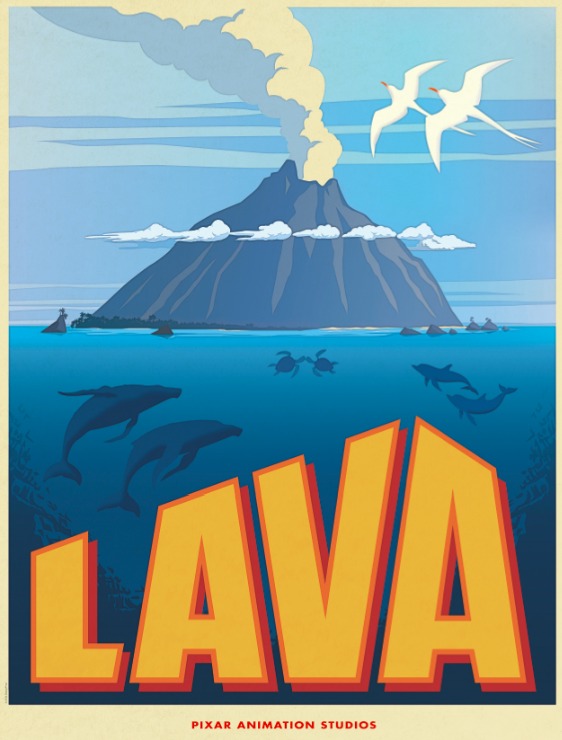 Here is all the bloggers in front of the Lava painting at Pixar Animation Studios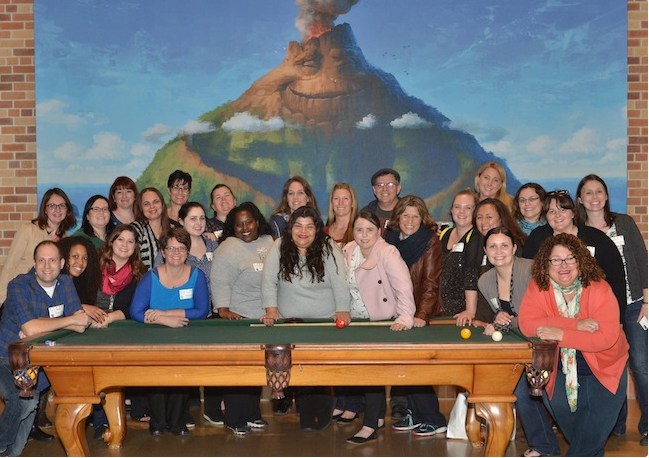 Inspired by the isolated beauty of tropical islands and the explosive allure of ocean volcanoes, "LAVA" is a musical love story that takes place over millions of years.
Disclaimer – Disney paid for the trip and experiences but all the thoughts and opinions are my own