The BEST Alfredo Tortellini Recipe

Please Make Sure To Repin The Recipe
Eric loves tortellini – it is such an easy dinner for me to make. I always try and make my own pasta sauce. I really have to say "try" because there are some days I  want to make dinner as fast as possible ( it is usually after I cleaned the kitchen)
I think I could get an award for how dirty I can make a kitchen
Especially when I am making a sauce — so I came up with this really cool way to make an alfredo sauce that is SUPER simple and almost no mess. I have been wanting to share it for a while but never got around to it until last week when I had just cleaned the kitchen but had to make dinner.
So do you want to know the secret trick ( which is naturally gluten free too )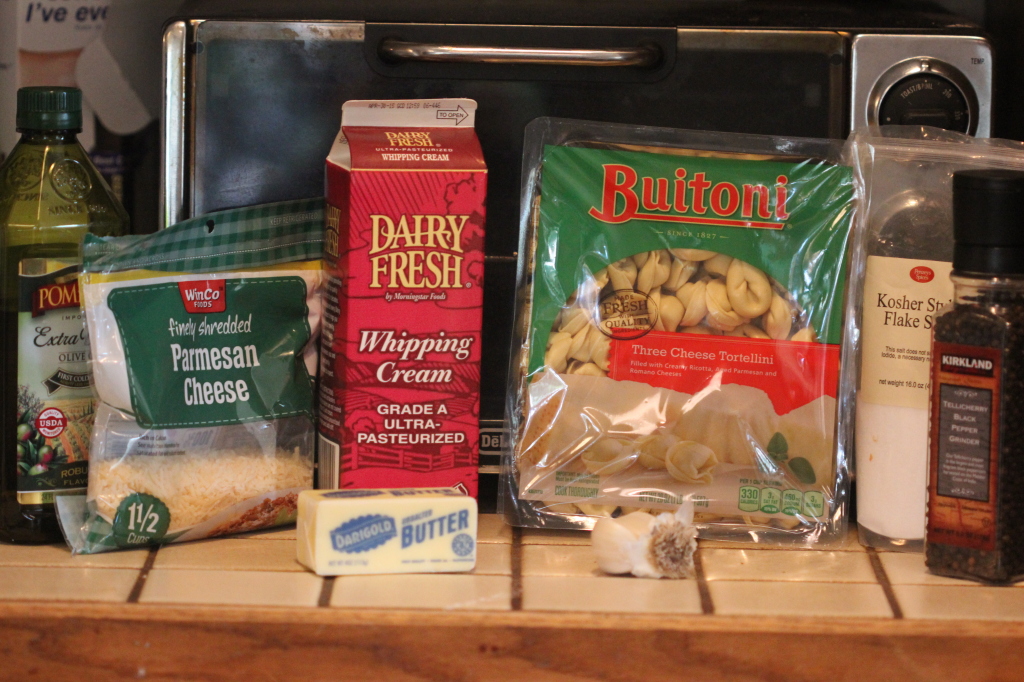 So here is the trick – making the sauce in a food processor – the whipping cream ( which is the main component of an Alfredo) in a food processor will thicken up into a thick sauce – kinda like how you make whipped cream from whipping whipping cream for a while
This recipe takes only about 15 minutes to make which is another thing I love
You can make the same recipe with your favorite type of pasta – if you use gluten free pasta this whole dish would be gluten free
You are going to make about 1 1/2 cups of sauce ( you can store for later use too )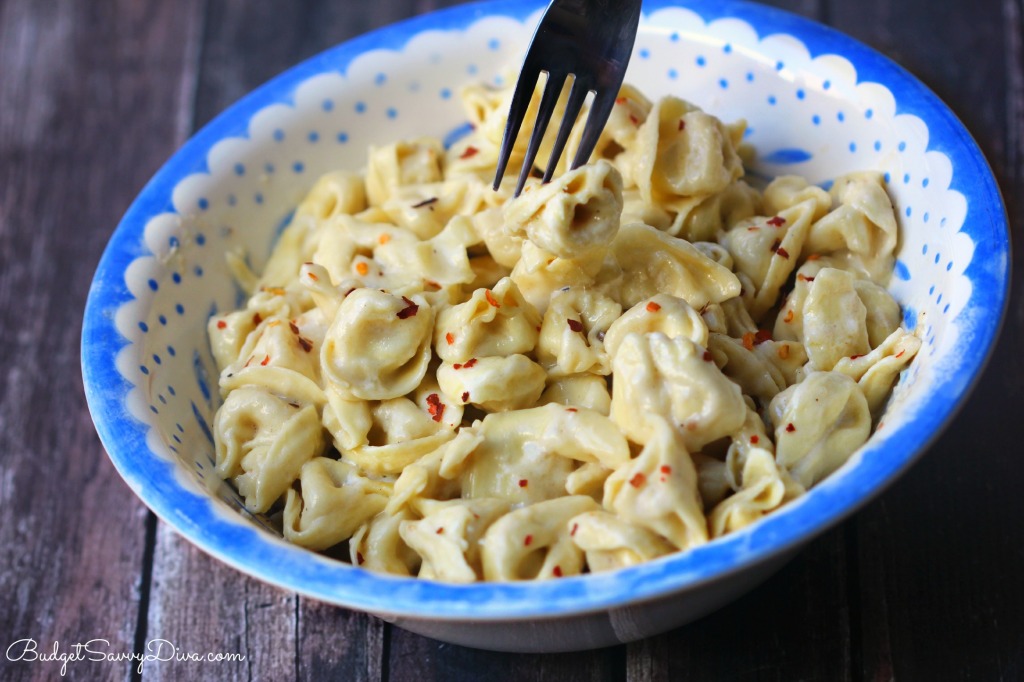 What is you favorite type of pasta? – I am really weird and I love angel hair pasta 🙂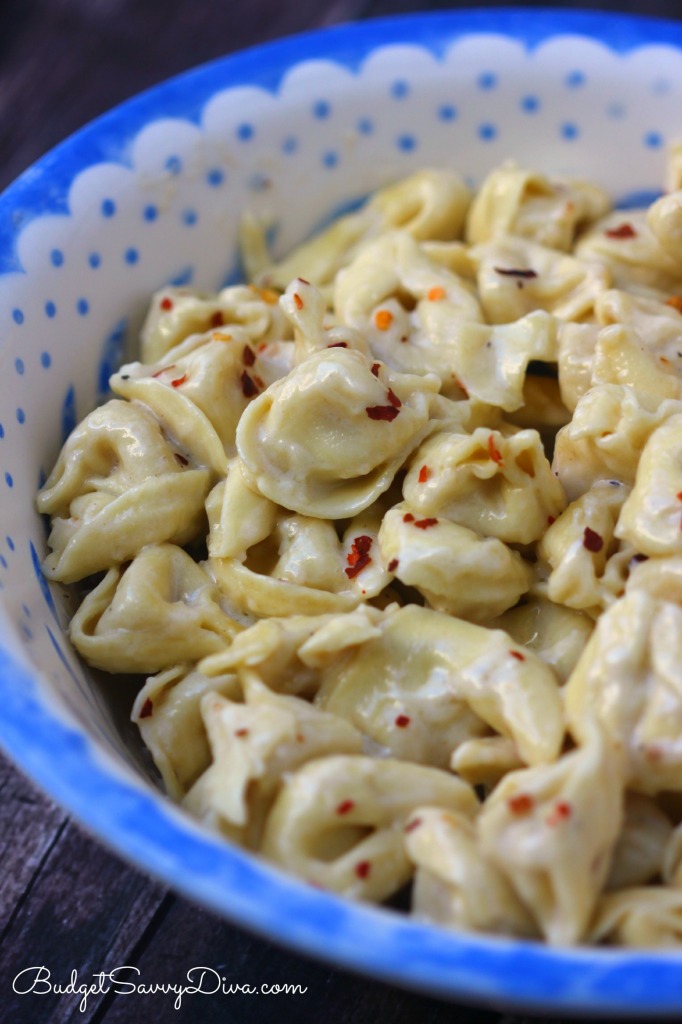 If you do make the The BEST Alfredo Tortellini Recipe please comment and let us know what you think 🙂
Love You Guys!
The BEST Alfredo Tortellini Recipe
Ingredients
2 Cloves of Garlic, minced
1 Tablespoon of Olive Oil
1 Cup of Whipping Cream
¾ Cup of Parmesan Cheese
Salt and Pepper to Taste
2 Tablespoons of Butter
Large Packet of Tortellini - or about 20 oz of your favorite pasta
Instructions
In a skillet - add oil - heat on medium heat add garlic
Keep the garlic moving and brown
Place in a food processor everything from the skillet - garlic and excess oil and whipping cream
While you are doing this make sure the water is ready to cook the tortellini --- if it is dry pasta get that water ready earlier
Now process for about 1 - 2 minutes --- it is going to whip into a thick sauce
Taste - add salt and pepper till it is perfect
Place the cooked pasta into the skillet with the butter - over low heat - melt the butter and fold the pasta into it
Add the sauce - mix till well blended
Top with red pepper flakes if you want a little heat
Enjoy