Parmesan Tortellini Bites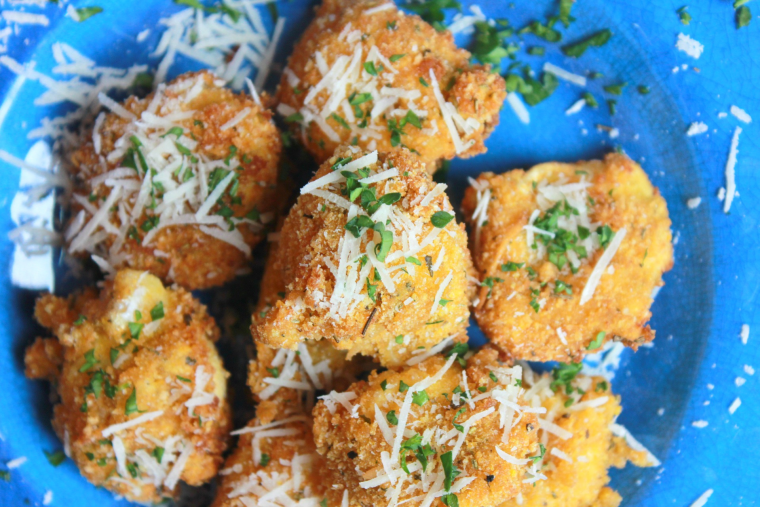 While Eric was out getting his car worked on in the rain the other day I decided to cook something up that would surprise him when he got home.  It's a good thing I did, too because his trip to the dealer turned out to be a frustrating one and his issue remains unresolved.
But my amazing Parmesan Tortellini Bites put a smile back on his face.  Tortellini is his absolute favorite pasta and these breaded treats are great for eating with your hands.  You can pop them in your mouth as a snack with Marinara sauce as a dip or enjoy it as a meal.  The parmesan panko mix adds just the right crunch and flavor to the tortellini.  Balanced with the right measure of dipping sauce there is no telling how many you will go through in one sitting.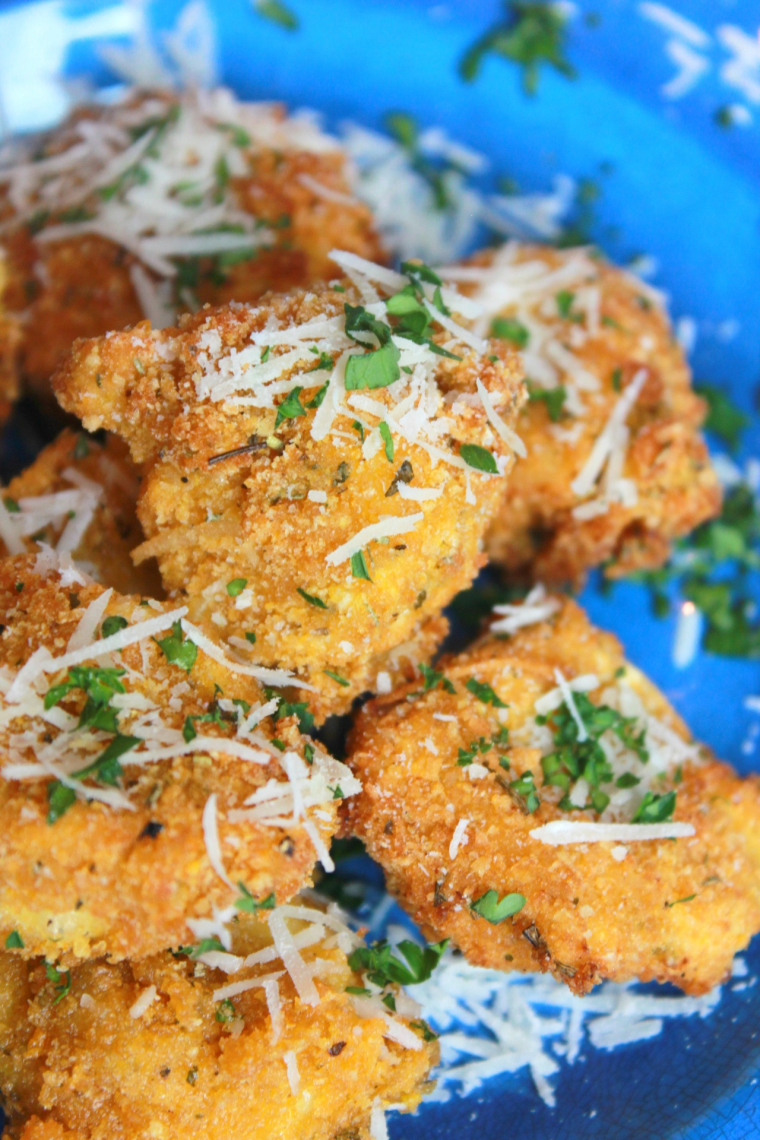 You can do this recipe with any Tortellini, but I went with the three cheese because of Eric's love of mozzarella sticks.  This is a chewy treat full of great italian flavors and it's very cheesy with a nice breaded texture.
Ingredients
1 (9-ounce) package refrigerated three cheese tortellini
½ cup vegetable oil
1 cup Panko*
¼ cup freshly grated Parmesan
¼ cup fresh parsley
½ cup all-purpose flour
2 large eggs, beaten
½ cup marinara sauce
Instructions
Boil salted water in a large pot and cook tortellini according to instructions on the package.
Remove tortellini from water and drain well.
Heat medium skillet over high heat with vegetable oil.
In a large bowl combine panko, parsley and parmesan, then set to the side
Prepare separate flat containers for flour and beat eggs and place before the mixing bowl with the Panko.
Working in batches, dredge tortellini in flour, dip into eggs, then dredge in the panko mixture, pressing to coat.
Add tortellini to the skillet 8 or 10 at a time and cook 1-2 minutes, or until evenly golden and crispy. Transfer onto a paper towel-lined plate.Serve immediately with marinara sauce