Cheesy Spinach Pasta Bake Recipe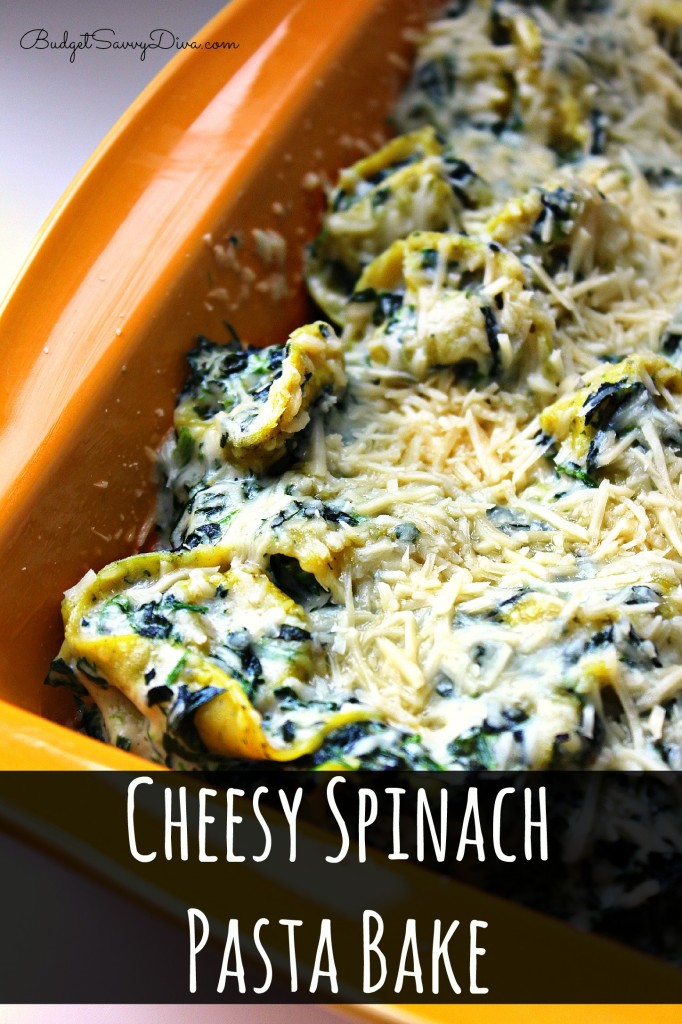 Last weekend we were "snowed in" – well technically I could go out ( which I did to the store once) BUT there was no desire to leave the tv and fireplace
So the thought of cooking did not seem too exciting to me.
I love to cook BUT I had my little nest in front of the tv watching Hell's Kitchen marathon
So I wanted to come up with a dish – where you throw ingredients together then you have enough for lunch and dinner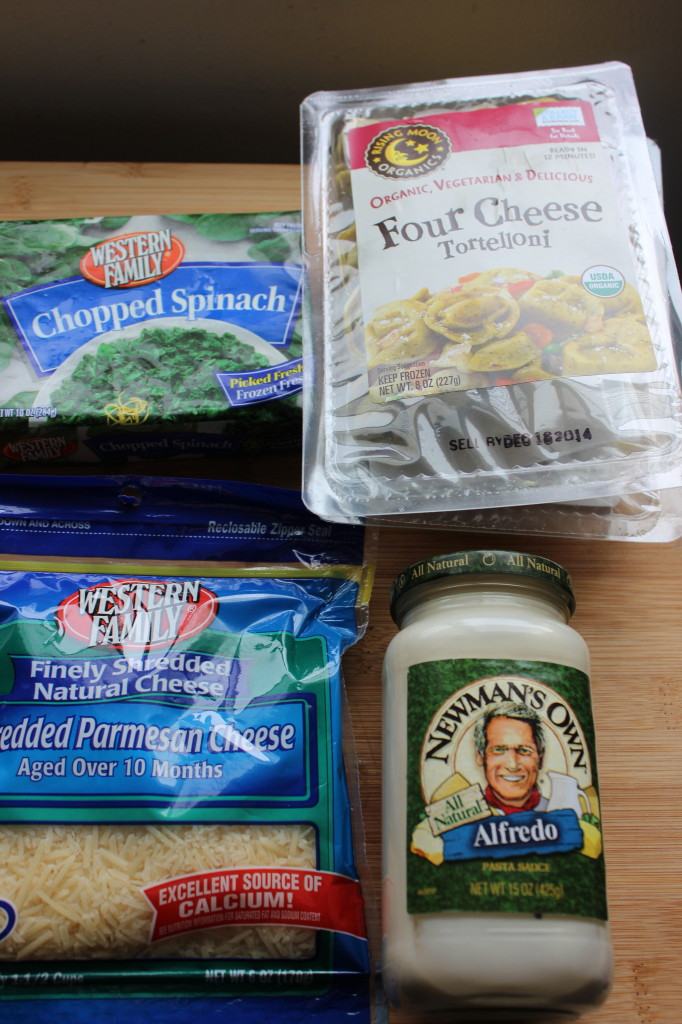 I really suggest for this recipe to use frozen spinach. If you have never worked with frozen spinach you must know that it has a TON of excess water in it
Take the brick of spinach and place into a microwave safe bowl – heat for 2 minutes. One fully cooked place spinach into multiple paper towels and wring out all the excess water ( there will be quite a bit)
I also used a four cheese tortellini – I do suggest tortellini for the dish though you could easily use ravioli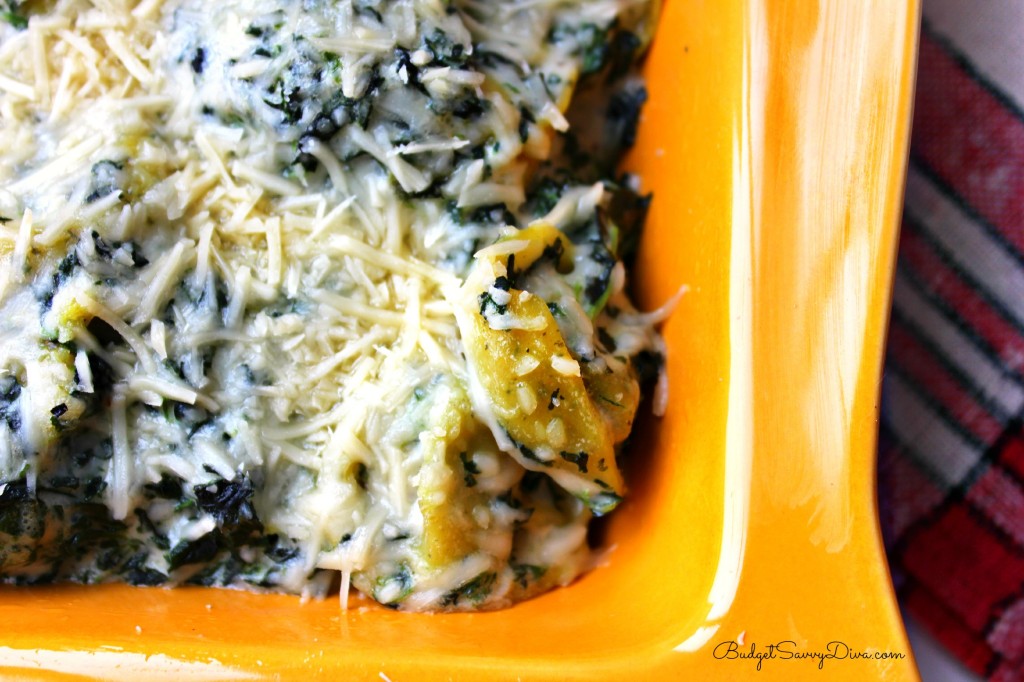 If you do not want to be lazy and buy your Alfredo sauce – I have a wonderful recipe so you can make your own 🙂
Olive Garden Pasta Alfredo Recipe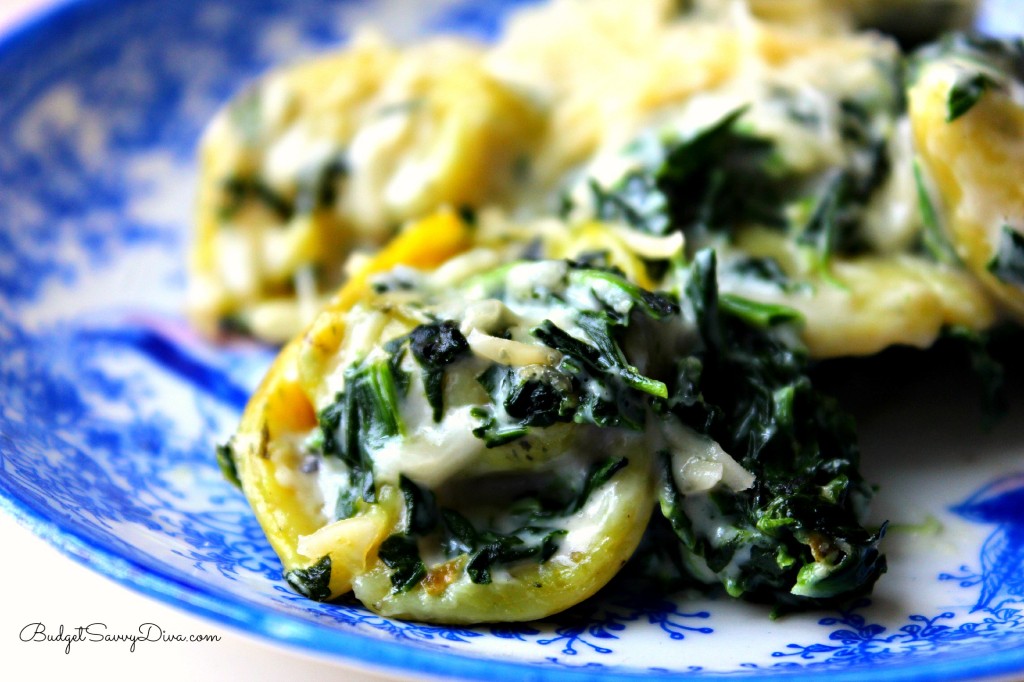 My husband is not a huge fan of spinach BUT had no problems eating this bake – I think when you add spinach to a ton of cheese and cream it suddenly does not seem so "icky" 😉
I really hope you enjoy this recipe – let me know if you make it :0
Enjoy !
Cheesy Spinach Pasta Bake Recipe
Ingredients
16 oz of Tortellini - Cooked according to instructions
1 Jar of alfredo sauce
1 Package of Spinach - Cooked and Excess Water Gone
1 Cup of Parmesan Cheese
Instructions
Preheat oven to 350 and lightly grease 8x8 casserole dish
Mix all the ingredients together and place into the casserole dish
Bake for 25 minutes uncovered
Enjoy!